This week, as reports of that Secretary of State position swirled around her, Hillary Clinton reunited with an old friend: her headband. At the Robert F. Kennedy Center for Justice and Human Rights gala in New York on Wednesday night, Hillary donned a thick gold headpiece, similar to the braided black style she wore frequently as First Lady, particularly during a trip overseas in 1996. Is the senator sending subliminal signals that she's ready to hit the road again...this time as Secretary of State? See the style progression below.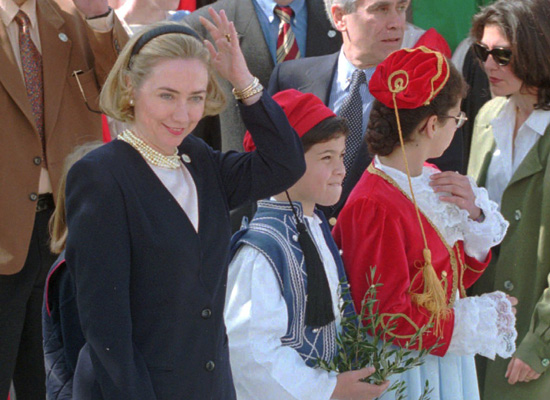 Hillary stands next to two young Greeks in traditional clothing during a ceremony for the lighting of the Olympic Flame in March, 1996.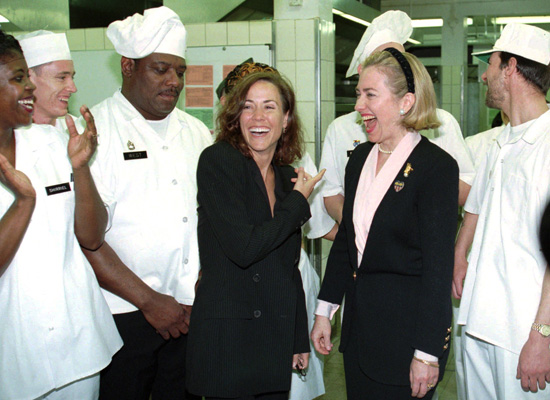 Hillary Clinton and Sheryl Crow greet the cooks at the Baumholder Military community mess hall in Germany, March, 1996.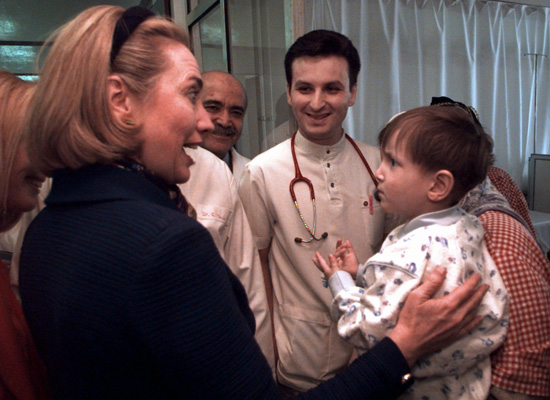 Hillary greets a child at the Istanbul Children's Hospital in March, 1996.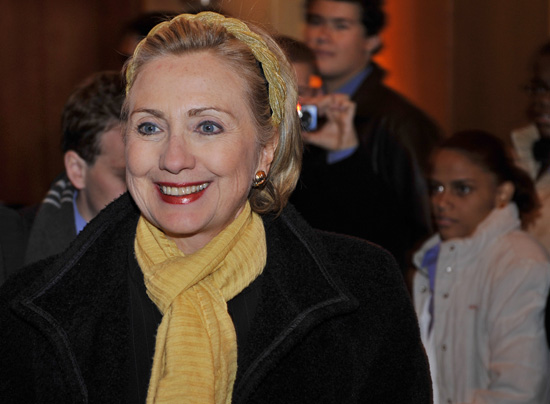 Hillary on Wednesday night.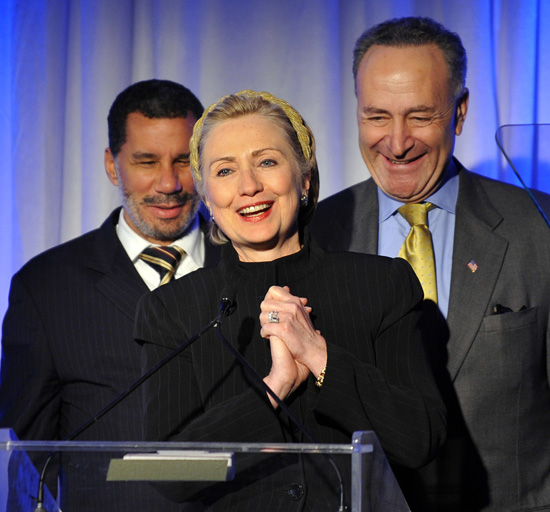 Standing with Governor David Patterson and Senator Charles Schumer at the gala.
Related