Presumptive Democratic presidential nominee Hillary Clinton praised the victim of a heinous sexual assault at Stanford University for penning a moving and widely read letter of her horrifying experience.
"I was struck by its heartbreaking power," Clinton said Wednesday of the woman's account, which detailed how one of the school's top swimmers, Brock Turner, sexually assaulted her while she lay unconscious near a dumpster outside a fraternity. As harrowing as the letter was to read, Clinton said it was critically important for victims to speak out and help shed light on a problem that college campuses still need to address.
"It took great courage and I think she has done an important service for others," Clinton said in an interview with The Huffington Post. "What I've heard about this case is deeply concerning. It is clear campus sexual assault continues to be a serious problem. And I've said before and I will continue to say it is not enough to condemn it. We must find ways to end it."
The comments, which are Clinton's first on the matter, further elevate a story that has already appalled the public. Turner, now a former Stanford University student, was convicted on three felony counts of sexual assault in March. On June 2, a judge sentenced him to six months in jail, setting off a national backlash over what many deemed a lenient punishment.
"It took great courage and I think she has done an important service for others."
Stanford, meanwhile, has maintained that it did all it could to assist in the case involving Turner. However, students have called on the college to apologize for the fact that the assault took place on its campus and to make reforms in how it handles sexual violence on campus.
Clinton praised the "courage and the determination" of survivors for speaking up and awakening schools to the problem of campus assault. She also noted her plan to help those institutions make changes -- a plan that includes building support networks for survivors, ensuring fair disciplinary proceedings both on campus and in the criminal justice system, and increasing educational programs on sexual violence prevention.
"Our country is waking up to this challenge," she said, adding that she "will prioritize [it] as president."
The Obama administration, for its part, has been working to combat sexual assault on college campuses. Thanks in large part to activists, the U.S. Department of Education has ramped up the number of investigations into allegations that schools have mishandled reports of sexual violence.
Before You Go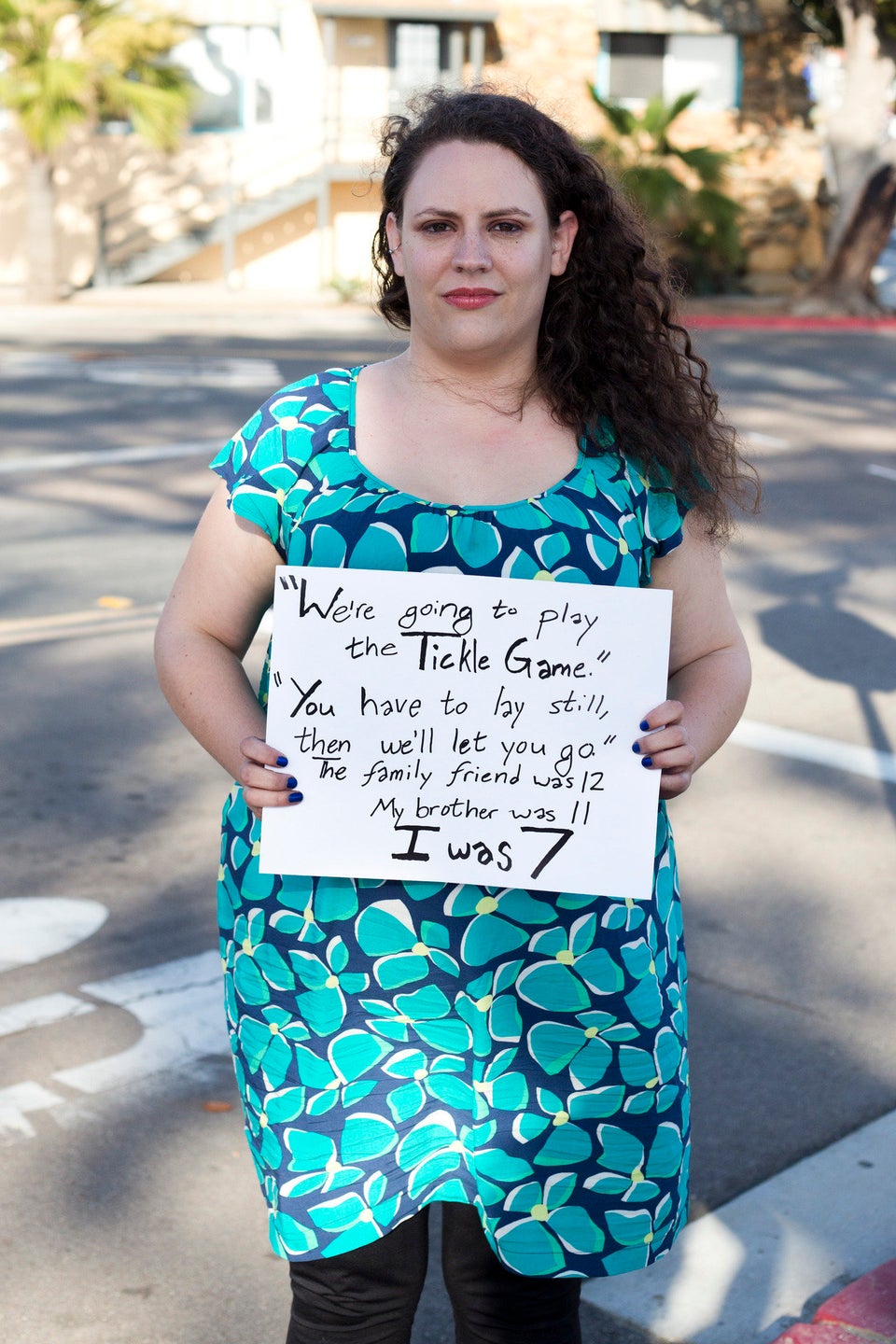 40 Powerful Images Of Surviving Sexual Assault
Popular in the Community