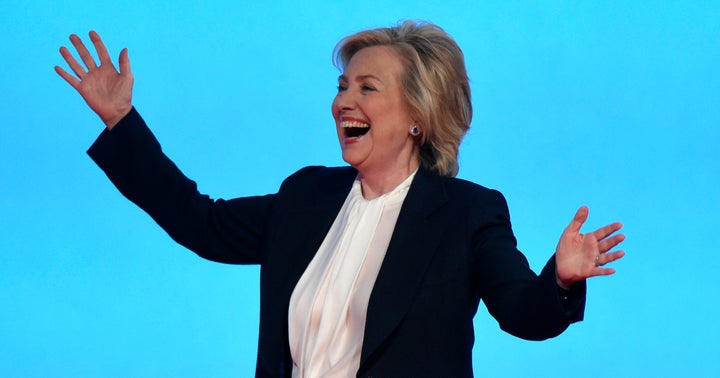 The bundlers include many of the names appearing on fundraising invitations sent out over the past three months by the Clinton campaign. Many of these people were bundlers for Clinton's last presidential bid in 2008.
Clinton is the first candidate in the crowded 2016 race to disclose bundlers. Two Republican candidates, Former Florida Gov. Jeb Bush, and Wisconsin Gov. Scott Walker, said they will disclose their bundlers in October. Republican Sens. Marco Rubio (R-Fla.) and Ted Cruz (R-Texas), won't voluntarily disclose their bundlers.
Clinton's list of bundlers was limited to those who had helped raise $100,000 or more. The campaign also reported on Wednesday that it had raised $47.5 million and spent $18.7 million since its launch on April 4. The minimum total amount raised by her bundlers was $15.9 million.
Among the names are Esprit founder Susie Tompkins Buell; Comcast lobbyist David Cohen; hedge funders Blair Effron, Orin Kramer and Marc Lasry; Chicago billionaires J.B.Pritzker and M.K. Pritzker; Hollywood honcho and Israel booster Haim Saban; trial lawyer and medical marijuana proponent John Morgan; and The New Republic owner Chris Hughes and his husband Sean Eldridge. 
Lynn Forrest de Rothschild is back as a Clinton bundler in 2016. After Clinton's loss to Barack Obama in the 2008 primary, de Rothschild flipped her support to Republican presidential candidate John McCain. She backed former Utah Gov. Jon Huntsman in the 2012 Republican primary, and Mitt Romney in the 2012 general election.
A number of members of Congress, current and former, are among Clinton's bundlers. They include Reps. Joaquin Castro (D-Texas), Grace Meng (D-N.Y.), Jim Himes (D-Conn.) and former Sen. Evan Bayh (D-Ind.).
One notable bundler is Gordon Giffin, a former lobbyist for the Canadian company working to build the Keystone XL pipeline. Giffin is also on the board of the Canadian Imperial Bank of Commerce, which paid Clinton $990,000 for speeches she gave immediately before announcing her presidential campaign.
Clinton also disclosed, in a filing with the Federal Election Commission, a list of 40 registered lobbyists who had raised a combined $2 million for her campaign. The lobbyists included some, like Steve Elmendorf, who appeared on her list of $100,000-plus Hillblazers, and others, like former senator-turned-lobbyist Robert Torricelli (D-N.J.), who did not.
The top lobbyist bundlers were FTI Consulting's Jackson Dunn, with $231,554; Elmendorf, with $141,815; Capitol Counsel's David Jones, with $120,675; and McGuireWoods's Andrew Smith and Jim Hodges, with $133,350 and $106,750, respectively.
Calling all HuffPost superfans!
Sign up for membership to become a founding member and help shape HuffPost's next chapter