Hillary Clinton rallied women voters in New England on Friday, heaping praise upon progressive champion Sen. Elizabeth Warren (D-Mass.) and her economic populist message. But in so doing, the former secretary of state may have handed her opponents a line of attack should she decide to run for president in 2016.
Stumping on behalf of Massachusetts gubernatorial candidate Martha Coakley (D), Clinton denounced "trickle-down economics" as espoused by Republicans and argued that businesses also depend on government investment for resources like roads and bridges.
"Don't let anybody tell you that it's corporations and businesses that create jobs. You know that old theory, trickle-down economics. That has been tried; that has failed. It has failed rather spectacularly," she said in Boston.
The remark was immediately singled out by Republicans, who noted its similarity to comments made by President Barack Obama during his re-election campaign.
Clinton's remark was enough to "make you go hmmmm," tweeted Sean Spicer, communications director at the Republican National Committee.
"Who exactly is creating the jobs then, Sec. Clinton?" asked America Rising, a Republican opposition research firm.
Republicans made similar hay out of the president's "You didn't build that" comment in July 2012, eventually turning the line into a theme at the GOP's nominating convention. Like Clinton, Obama was laying out the progressive case that businesses owe some of their success to the efforts of government. His remarks were taken out of context, however, and featured in ads on behalf of GOP presidential candidate Mitt Romney. But the line of attack failed: An October 2012 poll actually showed a plurality of respondents had a positive impression of the remark.
A Clinton aide told Politico on Friday that her remark referred to tax breaks for corporations. But that likely won't be enough to dissuade Republicans from featuring it in ads come 2016.
Watch the video of Clinton above.
Before You Go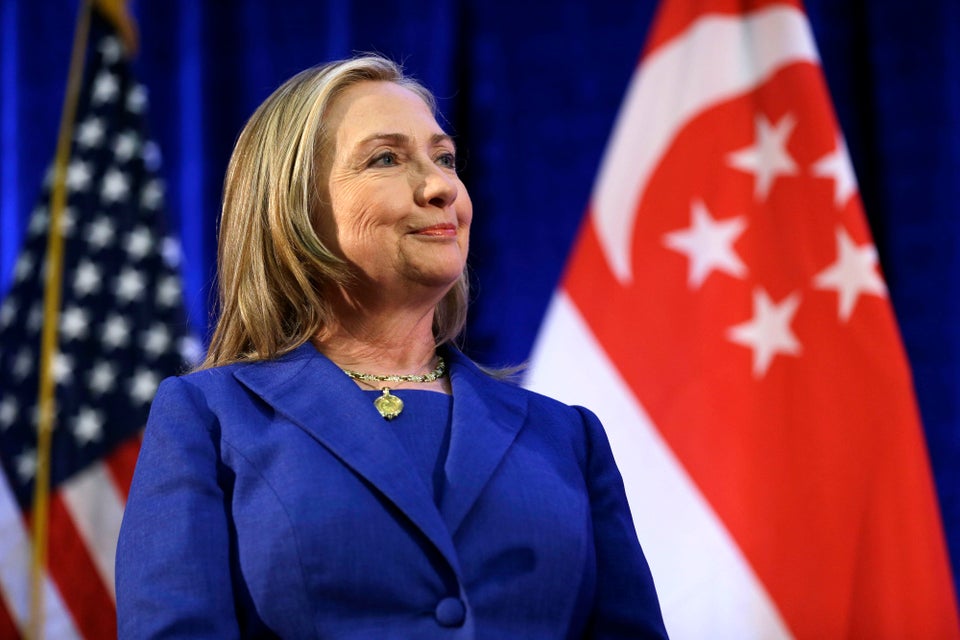 Hillary Clinton
Popular in the Community