The Times article quoted a host of Clinton confidants characterizing Clinton's economic policy record as a populist agenda akin to that of Sen. Elizabeth Warren (D-Mass.). That includes a view that the ongoing accumulation of massive wealth at the top of the spectrum is holding back the broader economy.
In a meeting with economists this year, Mrs. Clinton intensely studied a chart that showed income inequality in the United States. The graph charted how real wages, adjusted for inflation, had increased exponentially for the wealthiest Americans, making the bar so steep it hardly fit on the chart.

Mrs. Clinton pointed at the top category and said the economy required a "toppling" of the wealthiest 1 percent, according to several people who were briefed on Mrs. Clinton's policy discussions but could not discuss private conversations for attribution.
The Clinton campaign told HuffPost they could not confirm the precise language of the quote, but did not distance themselves from its populist essence.
"No one in the room remembers this quote, and it doesn't sound like language she'd use," a Clinton aide emailed to HuffPost. "That said, our economy was nearly toppled in 2008 because the deck was stacked for those at the top and Hillary Clinton has said she's running to reshuffle the deck for everyday Americans so that it doesn't topple again and people can actually get ahead. It's a belief at the core of her entire career fighting and at the core of this campaign."
But while Clinton may be focusing on the wealthy, the Times article also seemed to underscore a lingering tension between some of her top advisers and Warren herself.
One anonymous Clinton adviser gave the Times a research memo championing Clinton's career in economic policymaking, while dismissing Warren as a "footnote." Gene Sperling, a long-time economic adviser to Presidents Bill Clinton and Barack Obama appeared to criticize Warren as an ineffective attack dog.
Mrs. Clinton will pitch that "toppling" with a very different style than Ms. Warren, a bankruptcy expert whose populist message has been laser-focused on holding Wall Street accountable. Mrs. Clinton will present proposals for changes in the tax code as a way of also investing in education, infrastructure and communities.

Mrs. Clinton "wakes up asking how she can accomplish real things for families, not who she can attack," said Gene B. Sperling, an economic adviser in the Clinton and Obama administrations. He added, "When she shows that fighting populist edge, it is for a purpose."
Sperling told HuffPost he had not intended his remarks to imply that Warren's populist edge is deployed without purpose, nor that Warren merely wakes up wondering whom she can attack. "I was implying zero criticism of EW -- would not do that," Sperling wrote in an email. "Not at all! I consider EW a friend," he said, adding that he has admired her work since she and Sperling battled conservative efforts to stack the bankruptcy system against consumers in the late 1990s.
Sam Stein contributed reporting.
Before You Go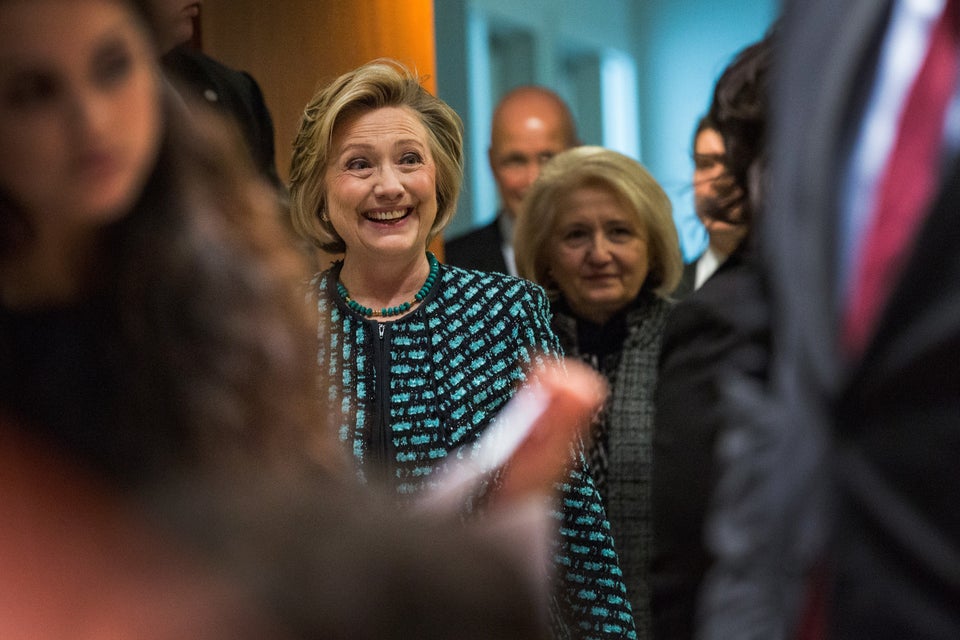 Hillary Clinton
Popular in the Community