"This could not be a more blatant and insulting attack on working Americans," she reportedly told the audience at the Teen Vogue Summit in Playa Vista, California, where she was interviewed by "Black-ish" actress Yara Shahidi.
Clinton also criticized the bill for benefitting billionaires while eliminating cuts for teachers who buy school supplies for their students, according to The Hollywood Reporter.
Shortly afterward, the former Democratic presidential candidate urged her social media followers to take an active role in the 2018 midterm election.
"This tax bill is only going to get worse as people learn more about it," she said over Twitter. "There are 6 GOP Senators that have to run on it & 2 open seats in 2018. We all need to get to work."
Although President Donald Trump campaigned in part on a platform of tax cuts for the middle class, the GOP bill reserves its biggest benefits for the wealthiest Americans.
Senators voted 51-49 to narrowly pass the measure, with just one Republican, Bob Corker of Tennessee, joining Democrats to oppose it. The Senate legislation will likely be combined with the tax bill passed by the House last month; both chambers would need to approve the new version before it crossed Trump's desk.
Senate majority leader Mitch McConnell (R-Ky.) said the bill's passage marked "a great day for the country," while Trump thanked Republicans for their "hard work and commitment."
Before You Go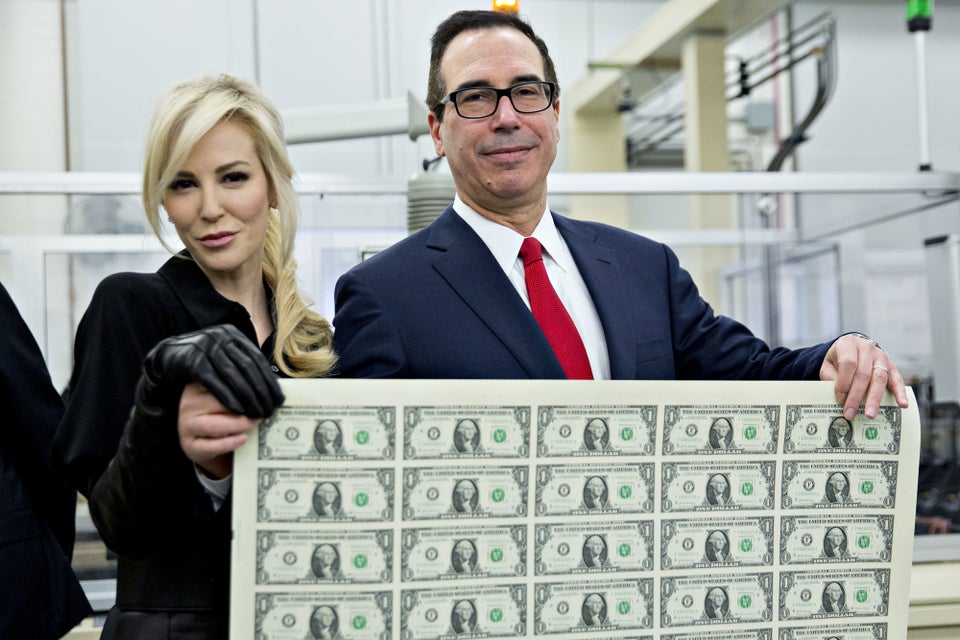 Millionaire Treasury Secretary And Socialite Wife Pose With Sheets Of Money, Because Nothing Matters
Popular in the Community