Hillary Clinton has been "an inspiration for many women," but the tenure of the former secretary of state "lacks accomplishment," GOP 2016 presidential prospect Carly Fiorina said Monday.
The former Hewlett-Packard CEO spoke about Clinton, who formally entered the 2016 race Sunday, on MSNBC's "Morning Joe."
"Of course Hillary Clinton has opened doors for women and of course she is a highly intelligent, hardworking woman who has dedicated her life to public service and that is a tribute to her," Fiorina told Mika Brzezinski. "She has been an example and an inspiration for many women. And just the fact that she's running for president is inspiring to many women. I take none of that away from her."
She continued: "But if we are going to have a real conversation about tapping the potential of men and women, then we also have to be able to talk beyond gender and talk actually about track record and accomplishment and policies and I think that's the ground upon which this debate needs to be waged."
Earlier in the interview, Fiorina explained why she has said Clinton doesn't have a record of accomplishments.
"I think her time in the position of secretary of state is demonstrably one that lacks accomplishment, but that also has some real blemishes on it," she said, pointing to the 2012 attack on a U.S. diplomatic compound in Benghazi, Libya, and a worsening U.S. relationship with Israel as some of the problems.
Brzezinski asked Fiorina if people might consider her own record to have quite a few blemishes, including a "rocky" tenure at Hewlett-Packard and a failed campaign for the U.S. Senate.
"Well, you clearly have been reading the Democratic talking points," Fiorina replied, to which Brzezinski said she has been reading Fortune magazine and The New York Times.
She hinted Monday that she's still strongly considering a run when she noted she's currently in South Carolina, though she made it clear she isn't all-in yet. Fiorina repeated to "Morning Joe" what she said late last month of her timeline: She plans to make a final decision and possible announcement around the end of April or beginning of May.
Before You Go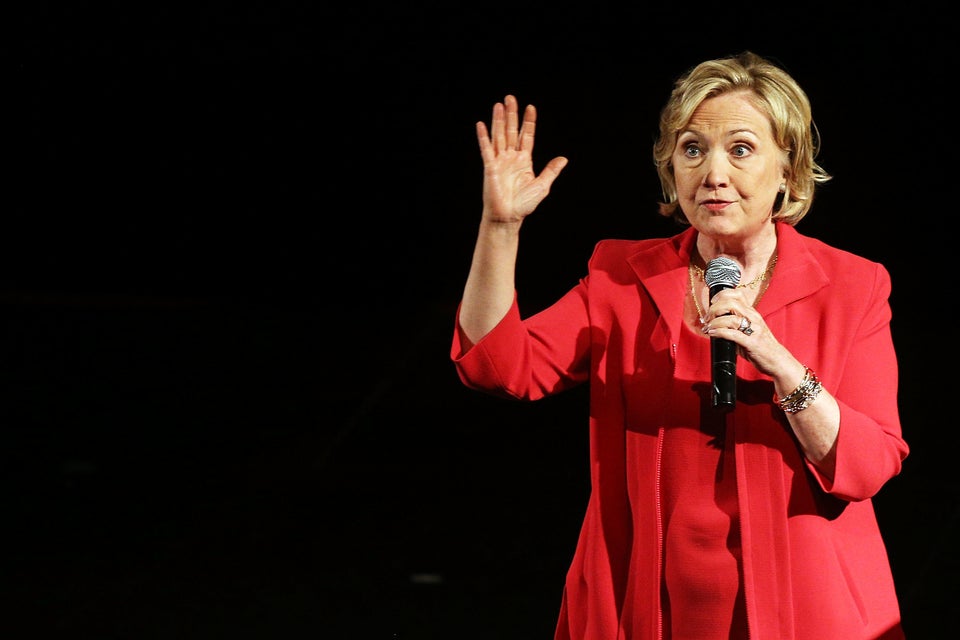 Potential 2016 Presidential Contenders
Popular in the Community