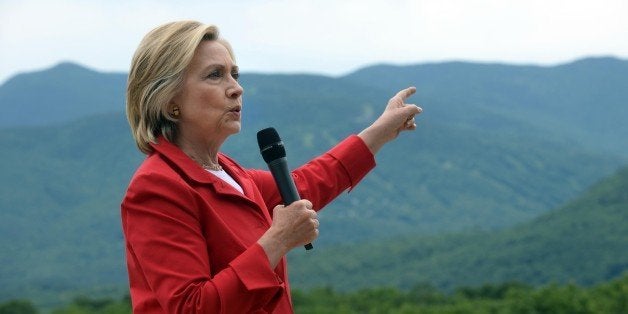 WASHINGTON -- Hillary Clinton will make a trip to Capitol Hill next week to visit with the Congressional Black Caucus.
The Democratic presidential front-runner and former secretary of state will be on the Hill July 14 to meet privately with the CBC, according to a memo obtained by The Huffington Post.
Clinton will discuss "pressing foreign and domestic policy issues impacting the African American Community" with the caucus, the memo said.
In her first policy speech of the campaign earlier this year, Clinton called for a major overhaul of the criminal justice system, drawing attention to the death of Freddie Gray in Baltimore and others that are part of an "undeniable" pattern.
"From Ferguson, to Staten Island, to Baltimore, the patterns have become unmistakable and undeniable," Clinton added. "Walter Scott shot in the back in Charleston, South Carolina -- unarmed, in debt, terrified of spending more time in jail for child support payments he couldn't afford. Tamir Rice shot in a park in Cleveland, Ohio, unarmed and just 12 years old. Eric Garner, choked to death after being stopped for selling cigarettes on the streets of our city. And now Freddie Gray, his spine nearly severed while in police custody."
It's Clinton's first meeting with the caucus since declaring her 2016 bid in April. Black voters will be crucial for Clinton in 2016. In an effort to convince lawmakers on Capitol Hill that a presidency under the former first lady would be different, Clinton's campaign has been reaching out to members early and often.
BEFORE YOU GO
PHOTO GALLERY
Hillary Clinton