WASHINGTON -- In her first campaign event Tuesday as a presidential candidate in the early caucus state of Iowa, Hillary Clinton blasted a system that puts the nation's top earners ahead of the middle class, lamenting that the "deck is still stacked in favor of those already at the top."
"There's something wrong when CEOs make 300 times more than the typical worker. There's something wrong when American workers keep getting more productive, as they have, and as I just saw a few minutes ago is very possible because of education and skills training, but that productivity is not matched in their paychecks," the former secretary of state said at a round-table at Kirkwood Community College in Monticello, Iowa.
"And there's something wrong when hedge fund managers pay lower tax rates than nurses or the truckers that I saw on I-80 as I was driving here over the last two days," she added. "And there's something wrong when students and their families have to go deeply into debt to be able to get the education and skills they need in order to make the best of their own lives."
The event marked one stop on her swing through early primary states after announcing her campaign for president on Sunday. Clinton, with just a few aides in tow, drove across the country from her home state of New York in what has been nicknamed the "Scooby van," a large Chevy Express. She was spotted ordering at restaurants and coffee shops, in an overt move to bolster her authenticity with what aides have described as "small" events meant to bring the candidate down to ground level.
That proved difficult, however, as a media circus greeted Clinton in Iowa. Dozens of reporters were caught on camera tripping over each other to catch a glimpse of the Democratic frontrunner, and fawning over inane details such as what, exactly, Clinton ordered at Chipotle.
Addressing several high school and college students at the round-table, Clinton said she wants "to be the champion who goes to bat for Americans in four big areas ... that I think we have to take on because there are those don't agree with what I think we should be doing, and they're pretty powerful forces."
"We need to build the economy of tomorrow, not yesterday. We need to strengthen families and communities, because that's where it all starts. We need to fix our dysfunctional political system and get unaccountable money out of it once and for all, even if that takes a constitutional amendment. And we need to protect our country from the threats that we see, and the ones that are on the horizon," she added.
Republicans, meanwhile, accused Clinton of hypocrisy by noting her hefty speaking fees -- in some cases paid for by firms of the CEOs she blasted -- and her ties to Democratic super PACs. Not to mention the fact that she has a hedge fund manager in the family.
"It's pretty rich for Hillary Clinton to lament big money in politics while her campaign chairman and SuperPAC allies are busy courting secretive liberal billionaires in San Francisco," said Republican National Committee spokesman Michael Short.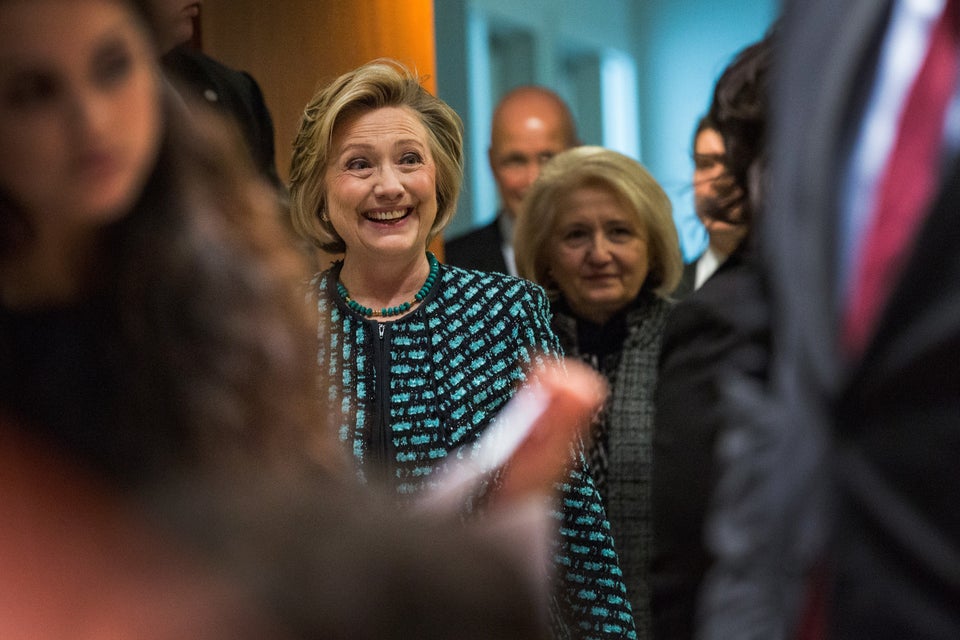 Hillary Clinton
Popular in the Community