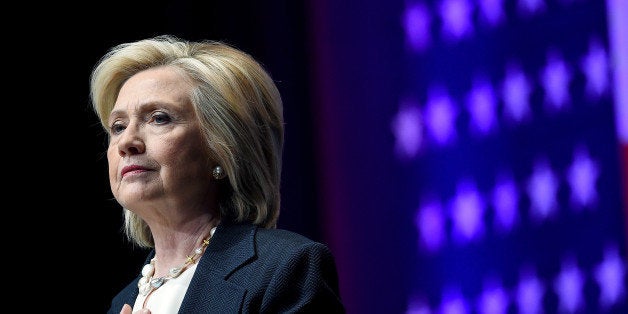 WASHINGTON -- Hillary Clinton pledged to fight for "common sense" reforms to the nation's gun laws in the wake of a tragic shooting at a historically black church in Charleston, South Carolina, and urged Americans to engage in a broader conversation about race in order to build a more inclusive society.
Addressing the 83rd annual meeting of the U.S. Conference of Mayors in San Francisco on Saturday, Clinton promised to do what President Barack Obama has so far been unable to do -- pass legislation to curb gun violence.
"We can have common sense gun reforms that keep weapons out of the hands of criminals and the violently unstable while respecting responsible gun owners," she said. "The stakes are too high, the costs are too dear, and I am not and will not be afraid to keep fighting for common sense reforms, and along with you, achieve those on behalf of all who have been lost because of this senseless gun violence in this country."
Noting the nation's struggle with race was "far from finished," Clinton issued an impassioned plea for all Americans to come together in order to create a more tolerant and empathetic society.
"I know that so many of us hoped by electing our first black president we had turned the page on this chapter in our history. I know there are truths we don't like to say out loud or discuss with our children. But we have to. That's the only way we can possibly move forward together. Race remains a deep fault line in America. Millions of people of color still experience racism in their everyday lives," she said.
Clinton ticked off a number of statistics on the vast disparities between white and black families in the U.S., including differences in arrests and sentencing guidelines -- reforms for which she has called for in the past. African-Americans are "nearly three times as likely as whites to be denied a mortgage," she said, adding that nearly "half of all black families have lived in poor neighborhoods for at least two generations, compared to just 7 percent of white families."
"How can it be true that black children are 500 percent more likely to die from asthma than white kids?" she asked. "Five hundred percent!"
She urged affluent, white Americans to confront bias in their own neighborhoods.
"Our problem is not all kooks and Klansmen, it's also the cruel joke that goes unchallenged," she said. "It's the offhand comment about not wanting 'those' people in the neighborhood. Let's be honest, for a lot of well-meaning, open-minded white people, the sign of a young black man in a hoodie still evokes a twinge of fear."
The former secretary of state pointed to the woman credited with helping authorities apprehend the suspected shooter in North Carolina as an example of how all Americans must do their part in helping build a more inclusive society.
"I know it's not usual for someone running for president to say what we need more of in this country is love and kindness," she said. "But that's exactly what we need more of. We need to be not only too busy to hate, but too caring, too loving to ignore, to walk way, to give up."
She also praised the relatives of the victims of the shooting, calling "their act of mercy ... more stunning than his act of cruelty."
A racist manifesto that appears to be from the alleged shooter, entitled "The Last Rhodesian," emerged earlier Saturday, detailing why the writer, identified as Dylann Roof, chose to open fire in Charleston. It contains a passage in which the writer cites the death of Trayvon Martin, a black teenager in Florida who was killed by George Zimmerman, as a turning point in his life that led him to research "black on White crime." It also includes several photographs that appear to be of Roof, including one in which he waves a Confederate flag.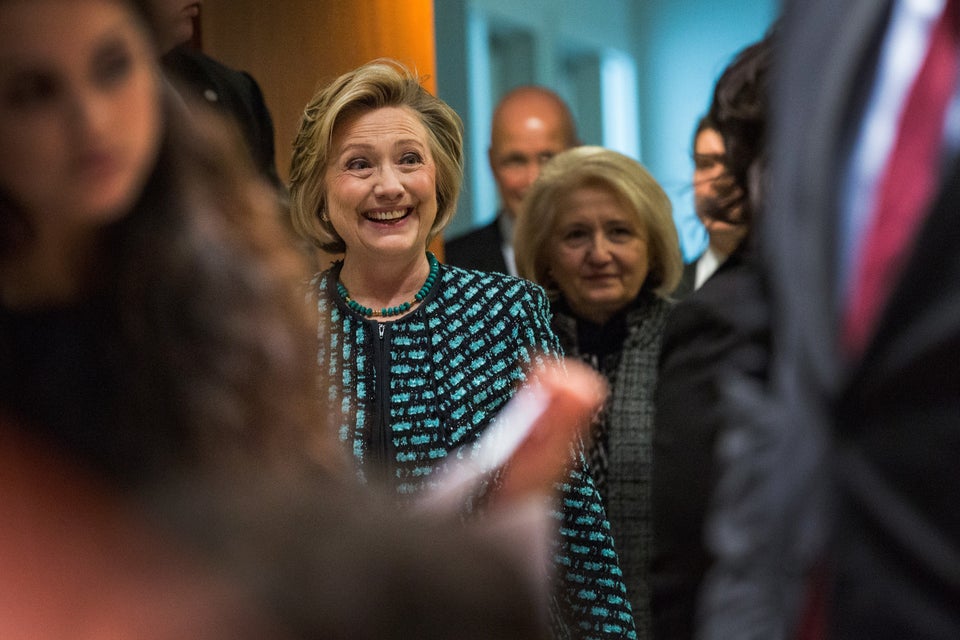 Hillary Clinton
Popular in the Community