Former Secretary of State Hillary Clinton blasted climate change deniers in a Thursday speech at the National Clean Energy Summit in Las Vegas.
Clinton told the audience that climate change is "the most consequential, urgent, sweeping collection of challenges we face as a nation and a world."
"The data is unforgiving. No matter what the deniers try to assert. Sea levels are rising. Ice caps are melting. Storms, droughts and wildfires are wreaking havoc," she noted.
Clinton's comments come not long after a report surfaced claiming President Barack Obama's administration is allegedly looking to negotiate and complete an alternative to a climate treaty before a December 2015 United Nations climate change meeting's conclusion in Paris.
A draft of a U.N. climate change report also states that "climate change risks are likely to be high or very high by the end of the 21st century" if greenhouse gas emissions do not change.
Clinton participated in a question-and-answer session with John Podesta, who was chief of staff to former President Bill Clinton in his second term and is currently a counselor to Obama.
During the session, Clinton emphasized the positive effects that clean energy can have on jobs and the economy.
"I think that the hardest part for me of this whole false choice debate that has been going on way too long, is that aside from the deniers and the special interests and all the other folks who want to pretend that we don't have a crisis, is the fact that we are leaving money and jobs behind," Clinton told Podesta.
"We're leaving money behind, because I have no doubt that our commitment to a clean energy future will make America more competitive, will give us back an export edge on taking a lot of the technology that we either invent or that we make more readily usable as a key part of our global economic position. And I think it's just tragic that there are so many jobs in doing what we need to be doing anyway," she added.
Clinton said on Friday that she will decide whether to run for president in 2016 "probably after the first of the year."
Before You Go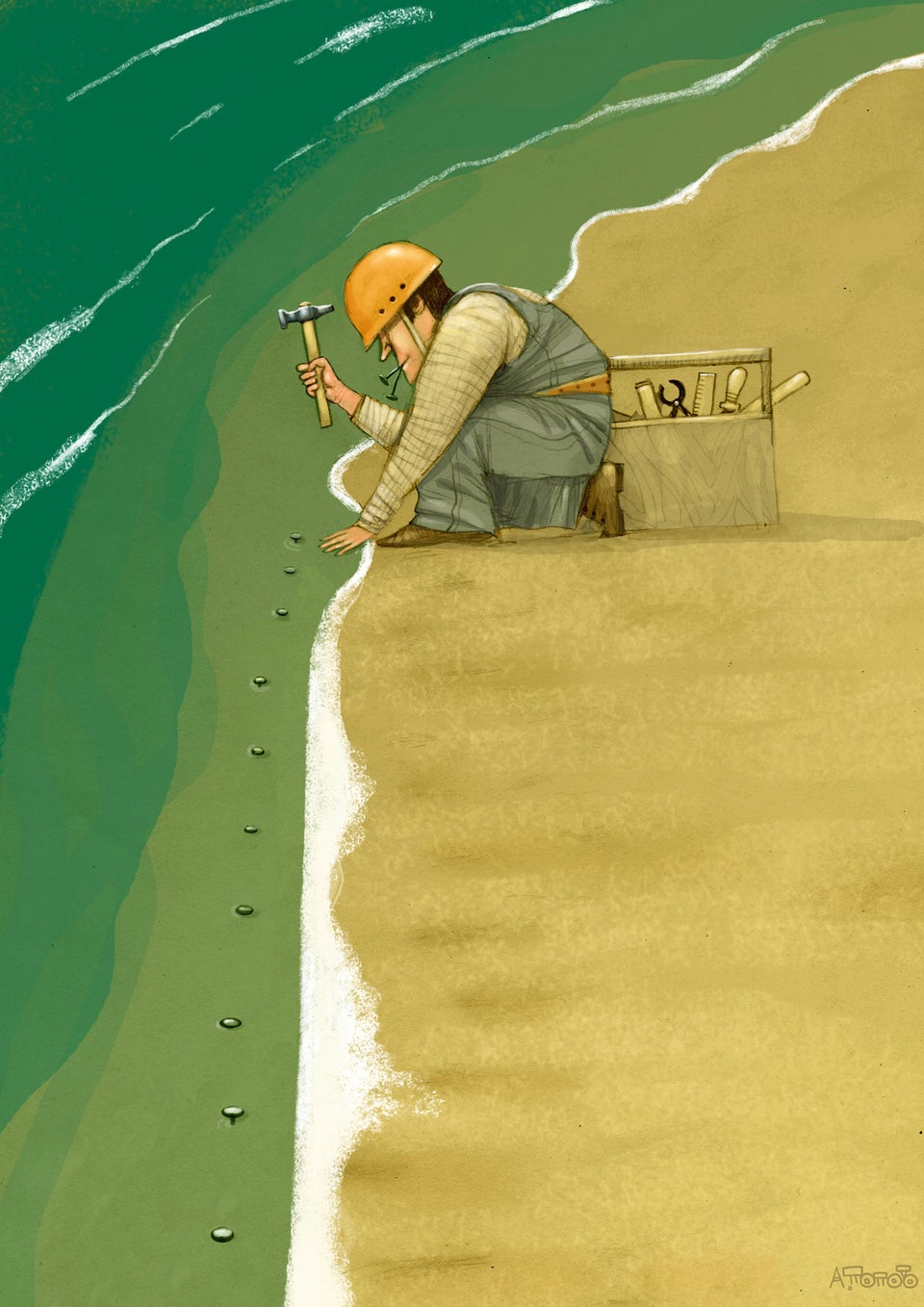 9 Cartoons That Put Climate Change In Perspective
Popular in the Community