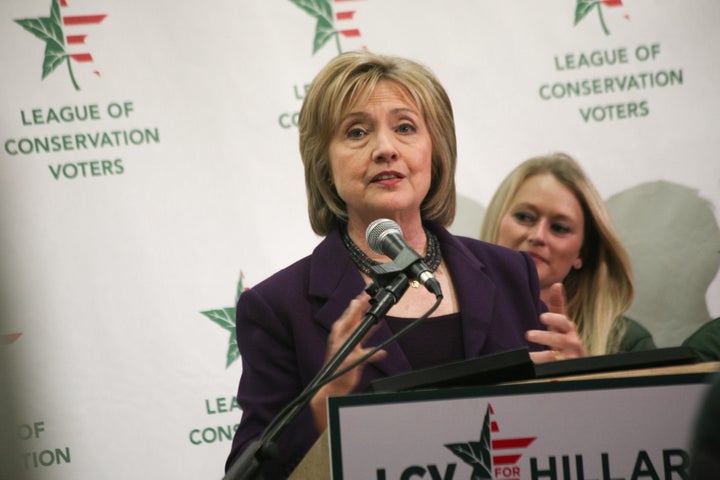 WASHINGTON -- Democratic presidential candidate Hillary Clinton unveiled a $30 billion plan Thursday that would protect coal miners' benefits and prepare their communities as the U.S. transitions to cleaner energy sources. While Clinton has embraced strong policies to combat climate change and ultimately voiced her opposition to the controversial Keystone XL pipeline, the Democratic front-runner's new proposal makes clear she won't forget about coal.
As the last pillar of her energy and climate agenda, Clinton's plan, provided to HuffPost by a campaign official, focuses on safeguarding coal miners' health and retirement benefits, and shifting local economies away from coal production rather than injecting more money into the ailing industry.
Coal has struggled to keep pace with the natural gas boom and increasingly affordable renewable energy sources. Latest estimates have put renewable energy on pace to surpass coal as the largest source of electricity generation by 2030.
In an effort to ease that transition, Clinton's plan would make sure retirees get their benefits when coal companies file for bankruptcy, specifically protecting against the use of those proceedings to short-change workers on their health care and pension contracts. Clinton would also expand those protections to power plant and transportation workers.
Her proposal also includes reforms to the black lung health program to help workers prevent misdiagnoses and get treatment even if it's previously been denied. Cases of coal miners diagnosed with black lung have recently increased to levels not seen since the 1970s.
Clinton's sweeping plan, which would pull from a variety of existing federal pots and establish new programs and grants, would train coal miners in new fields, install broadband Internet access infrastructure, repurpose coal mines and power plants for new tech manufacturing or agriculture, preserve revenue directed at public schools, electrify existing dams and expand renewable energy permits on federal land.
In a slight shift from Clinton's 2008 campaign, which tried to help coal companies stay afloat by throwing incentives at them to clean up production, the new proposal heavily pushes coal communities away from the industry that has dominated their economy for roughly a century. Clinton's plan would still boost carbon capture sequestration research and development, but she has not touted its role as heavily as she did in her last campaign. Such technology already receives sizable support from the government but has failed to gain steam and is expensive.
The blueprint also seeks to build new roads, bridges, water systems and airports and to finish the Appalachian Development Highway System -- 83 percent of which is completed. The highway system will connect Appalachia to other economies, but the remaining miles are among the most expensive to build.
The plan includes an expansion of tax credits for private investments in energy and infrastructure in struggling coal communities.
Clinton's proposal comes on the heels of a key endorsement from the prominent environmental group League of Conservation Voters, which has spent large amounts of money during recent campaign cycles to make climate change a wedge issue and promote candidates that support cutting fossil fuel production.
The green group's endorsement sparked some backlash from liberal activists, who consider presidential candidates such as Sen. Bernie Sanders (I-Vt.) and former Maryland Gov. Martin O'Malley to be stronger on environmental policies. Both have positioned themselves to the left of Clinton.
Miners and workers in regions that rely heavily on the fossil fuel industry would likely welcome Clinton's plan, even though many of those states are vehemently fighting the current administration's work to dramatically cut carbon dioxide pollution from fossil-fuel power plants -- a policy Clinton supports.
Clinton's plan seeks to go further than an effort launched by President Barack Obama last month to help 12 coal-dependent states revitalize their economies.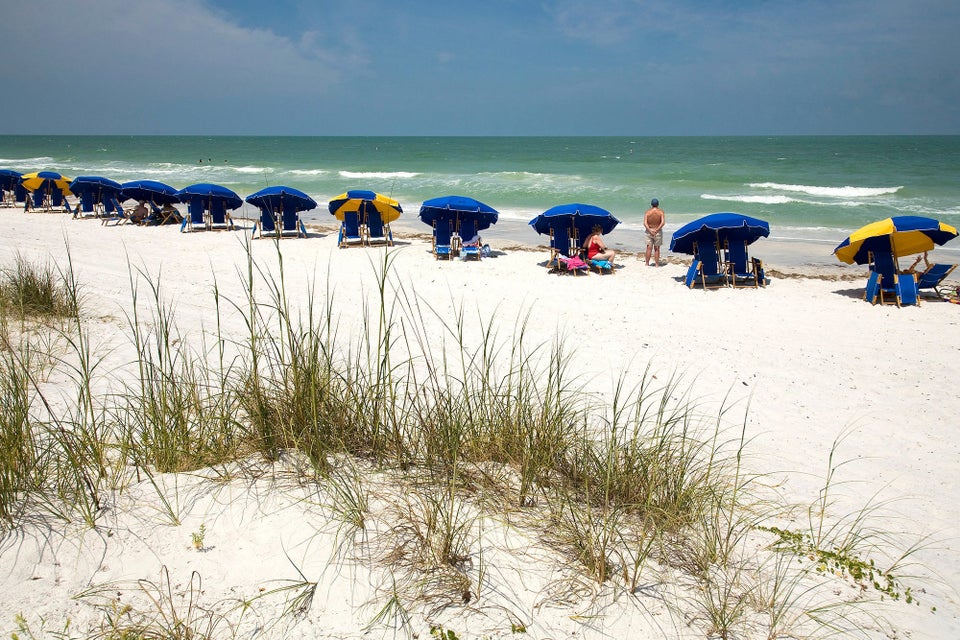 10 States That Burn The Most Coal
Popular in the Community