"To All The Little Girls" is the product of a music theory assignment in a class comprised of all girls. Teacher Mary Ann Cummins passed out an excerpt from Clinton's speech and asked her students to write a song based on the words.
On Jan. 20, 13-year-old Isolde Fair posted a video of the class performing the song she composed on YouTube, where it has reached over 50,000 views.
Even HRC herself saw the video, and on Wednesday, she tweeted it out to her 13 million followers.
"Thanks to Isolde Fair & her classmates for this inspiring song. I'm with YOU," Clinton wrote.
The video features girls ages 8 to 19 playing instruments and singing the song, with Fair taking the lead.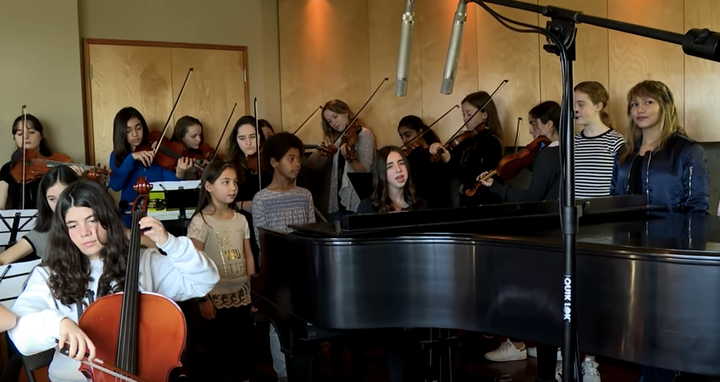 "The message is that all girls (and women) should never doubt that they are valuable and powerful and can have their dreams come true," the young composer wrote in the YouTube description.
"Thank you to everyone who made this video with me, to all the teachers and parents who helped us, and thank you for watching it," she added.