Secretary of State Hillary Clinton was photographed mid-dance move over the weekend, having a good time at the same club in Cartegena, Colombia at which she was earlier seen drinking a beer.
Clinton was in Colombia for the Summit of the Americas conference, and Reuters reports that Clinton enjoyed the break from her diplomatic duties.
"A US State Department official, who also spoke on condition of anonymity, confirmed Clinton went dancing at the bar. Asked if she had fun, the official replied: 'A lot.'"
Clinton has showed off her dance moves abroad before. In 2009, she gave a little shimmy in both Kenya and South Africa.
Check out the photo of Clinton in Colombia below.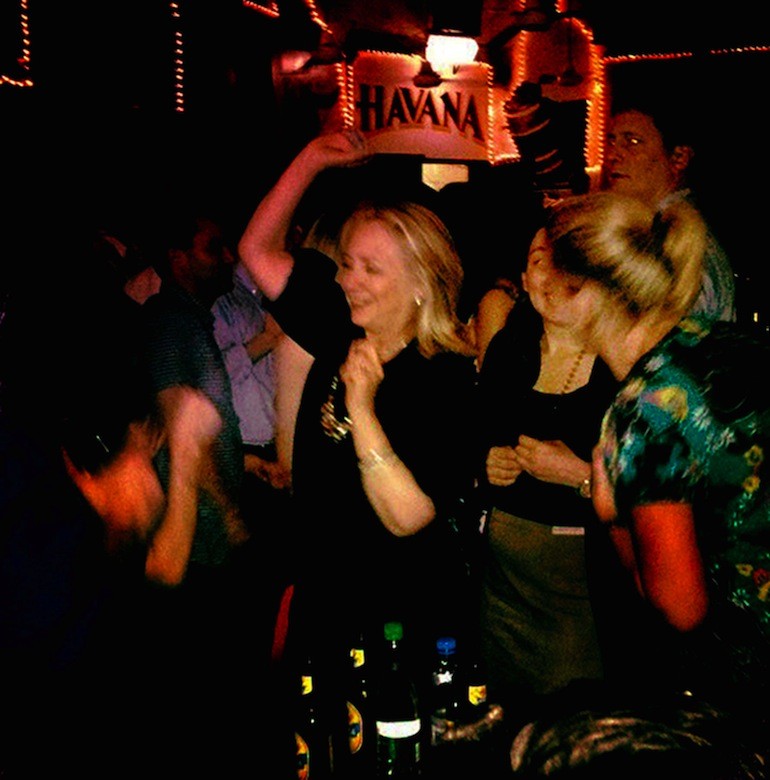 (Photo credit: STR/AFP/Getty Images)
Popular in the Community