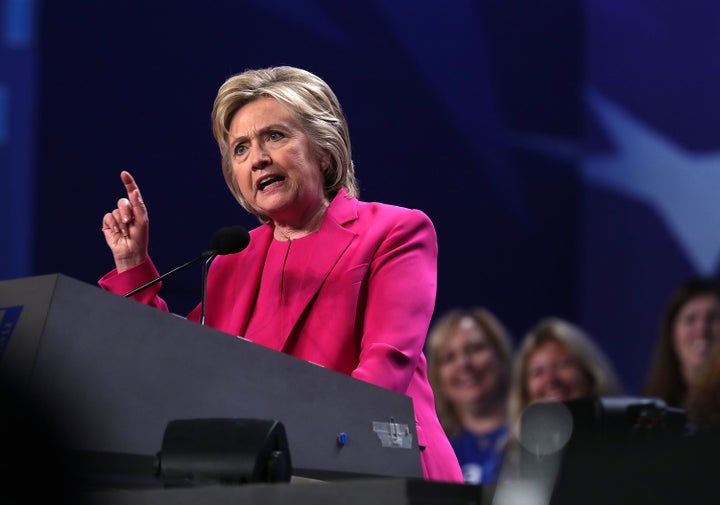 Democratic presidential candidate Hillary Clinton will pursue a debt-free college for all policy, including a proposal to eliminate the cost of college tuition for a significant portion of the public.
The new plan, announced by her campaign Wednesday, incorporates a major plank of Sen. Bernie Sanders' (I-Vt.) platform and is a direct result of the private meeting Clinton had with the Vermont senator in June, the campaign said.
Clinton's new proposals move her beyond previous statements that she would try to make college "as debt-free as possible" and toward making "debt-free college available to all."
Clinton is adding three features to her plan for higher education policy, called the "New College Compact." They include eliminating tuition at in-state public universities for families making under $125,000 by 2021 and restoring year-round Pell Grant funding so students can take summer classes to finish school quicker.
Former Maryland Gov. Martin O'Malley (D) proposed a similar plan of making college debt-free within five years when he was still running for the Democratic nomination as well.
Americans owe more than $1.3 trillion in student debt, larger than any other type of consumer debt aside from mortgages. The share of borrowers who are more than 90 days late on their student loan payments doubled in the past 12 years.
Clinton also promises to issue a three-month moratorium on federal student loan payments as an executive order once she gets into office. The "time-out" from paying back federal loans will give borrowers time to work with the U.S. Department of Education to set up income-based repayment and debt forgiveness options. The Obama administration has faced criticism that too few borrowers were using existing options to reduce federal student loan debt.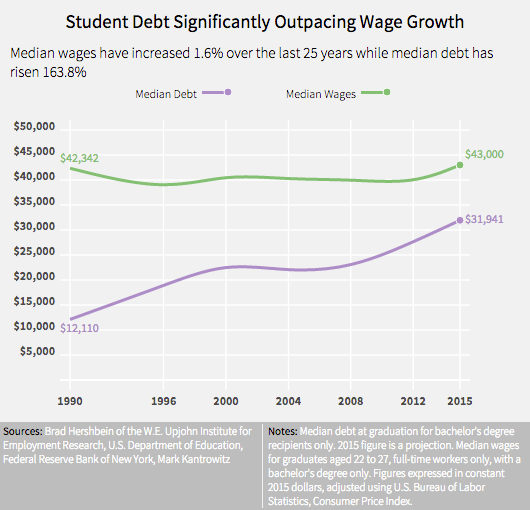 Clinton's embrace of one of the most popular parts of Sanders' platform comes as she is trying to get his core supporters -- including many young people worried about college debt -- to enthusiastically support her candidacy in November.
Sanders gained huge support among young voters by pushing for tuition-free public colleges nationwide, and Clinton now says she would do that for families making less than $125,000.
Sanders welcomed Clinton's announcement Wednesday, calling it a "bold initiative."
"This proposal combines some of the strongest ideas she fought for during the campaign with some of the principles that I fought for. The final product is a result of the work of both campaigns," he said. "Let me be very clear. This proposal, when implemented, will revolutionize the funding of higher education in America, improve the economic future of our country and make life immediately better for tens of millions of people stuck with high levels of student debt."
Her shift is also reassuring to many progressives who were concerned that she may moderate in the general election as she tries to win over independent or Republican-leaning voters who may be turned off by Republican Donald Trump. Sanders is technically still in the race and has not yet endorsed Clinton, although he said he will support her.
A national goal of debt-free college was outlined in a white paper by Demos, a left-leaning think tank, and the Progressive Change Campaign Committee, an advocacy group. Over the past year the idea has gained widespread support among Democrats. Last year, a group led by Sens. Brian Schatz (Hawaii), Chuck Schumer (N.Y.) and Elizabeth Warren (Mass.) introduced a resolution seeking to ensure that students who attend public colleges and universities can graduate without debt. And currently, there's legislation to advance that goal.
Support HuffPost
The Stakes Have Never Been Higher
Before You Go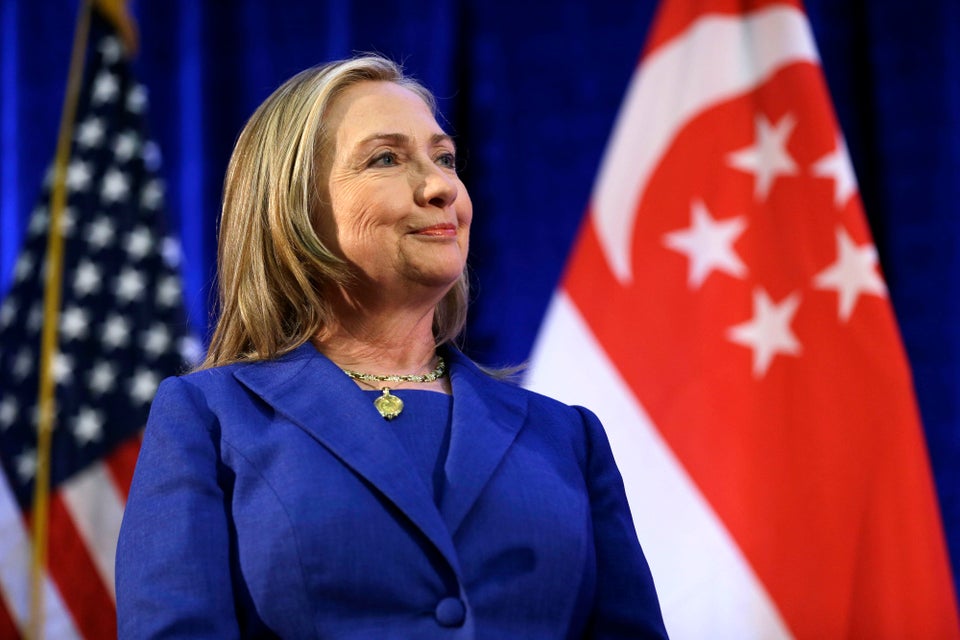 Hillary Clinton
Popular in the Community