Both declared candidates for the 2016 Democratic presidential nomination pushed a progressive priority dear to young voters this week: debt-free college.
Former Secretary of State Hillary Clinton called for making higher education "as debt-free as possible" on Monday, and Vermont Sen. Bernie Sanders proposed a bill to make public colleges tuition-free on Tuesday.
"We have to deal with the indebtedness -- to try to move toward making college as debt-free as possible," Clinton said on the Iowa campaign trail. The statement brings her a step closer to endorsing so-called debt-free college, an idea brought to the forefront of the Democrats' 2016 race by national progressive groups in recent months
As the Progressive Change Campaign Committee stated the goal in a recent paper, co-written with the progressive think tank Demos: "All students should have the ability to attend public colleges and universities and graduate without debt." The group noted that means aid to cover both tuition and cost-of-living expenses -- and also urged efforts to lower the underlying costs of higher education.
The PCCC started pushing to make debt-free college a mainstream Democratic position in January, according to a Bloomberg report. This week the group applauded Clinton's statement.
"It's great news that Hillary Clinton is talking about a national goal of debt-free college, and we look forward to hearing more specifics from her soon," said Adam Green, co-founder of the progressive group.
Robby Mook, Clinton's campaign manager, had also noted the idea of debt-free college in a May 6 appearance on CNBC's Squawk Box.
"What voters are looking for in this election is someone who is going to be a champion for everyday people," Mook said. "For young people, that is debt-free college."
Sanders' more specific proposal to eliminate tuition (though not other college expenses), entitled the College for All Act, would allot $70 billion to cover the total cost of tuition at the nation's public colleges and universities. The federal government would provide two-thirds of the funding, and state governments would be responsible for the remaining one-third.
"We live in a highly competitive global economy," Sanders said in a statement Tuesday. "If our economy is to be strong, we need the best educated workforce in the world. That will not happen if every year hundreds of thousands of bright young people cannot afford to go to college and if millions more leave school deeply in debt."
Former Maryland Gov. Martin O'Malley (D), who is expected to announce his presidential candidacy on May 30, has also endorsed the idea of making college debt-free.
"Our ultimate goal must be for every student -- most especially low-income and middle-class students -- to be able to go to college debt-free," O'Malley wrote in a Washington Post op-ed in April.
Debt-free college has been picking up other Democratic support as well. In recent months, the Congressional Progressive Caucus, several House Democratic leaders and a group of senators led by Chuck Schumer (D-N.Y.) have all backed it.
President Barack Obama's Student Aid Bill of Rights memorandum, which he released in March, stops short of guaranteeing debt-free college. But it affirms that every student should "have access to the resources needed to pay for college" and, if forced to take on debt, should have an "affordable repayment plan."
Support HuffPost
The Stakes Have Never Been Higher
Before You Go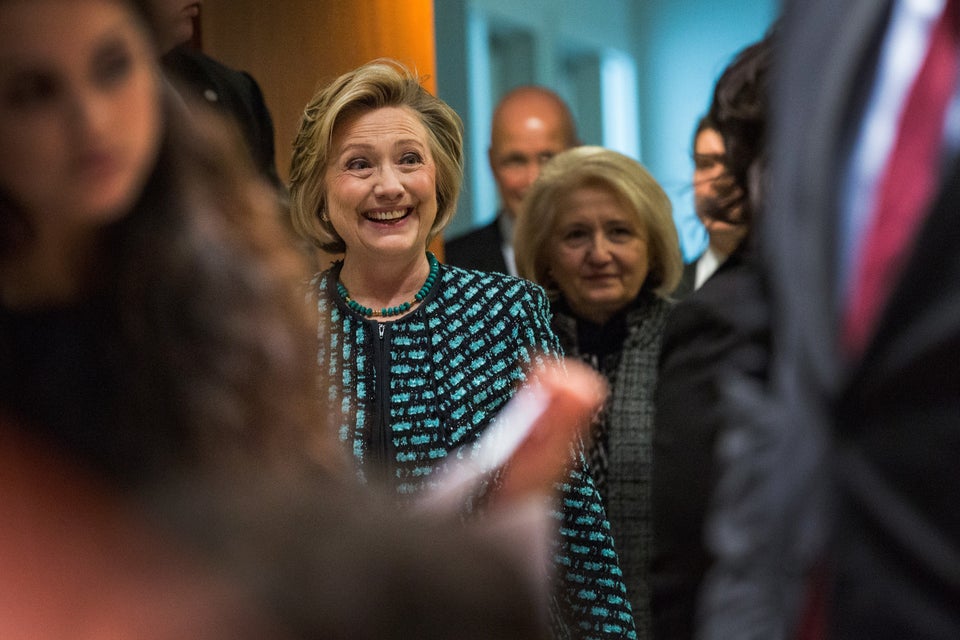 Hillary Clinton
Popular in the Community