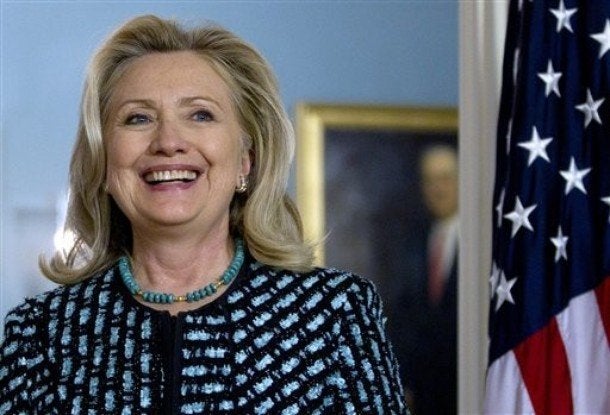 Hillary Clinton, perhaps President Barack Obama's most high-profile cabinet member, won't be attending this year's Democratic convention in Charlotte, N.C., citing the duties of her job as secretary of state.
"Given her current position, she will not be attending, consistent with her not engaging in any political activity whatsoever," Philippe Reines, Clinton's spokesman, told the Charlotte Observer on Friday.
He added that it will be the first time Clinton will miss a Democratic convention in decades, "possibly all the way back to '68 in Chicago."
Clinton attended the 2008 convention after losing the Democratic nomination to Obama, calling for party unity to defeat Sen. John McCain (R-Ariz.), the GOP nominee.
"Whether you voted for me, or voted for Barack, the time is now to unite as a single party with a single purpose," she said in her speech. "We are on the same team, and none of us can sit on the sidelines. This is a fight for the future. And it's a fight we must win."
Bill Clinton, however, plans to be at the convention, which is taking place the week of Sept. 3. Federal law also precludes the defense secretary and U.S. attorney general from attending political gatherings, including conventions.
Popular in the Community