Democratic presidential candidate Hillary Clinton called for an end to the Obama administration's deportation raids targeting mothers and children fleeing violence in Central America, arguing the policy creates "unnecessary fear and disruption."
"Our immigration enforcement efforts should be humane and conducted in accordance with due process, and that is why I believe we must stop the raids happening in immigrant communities," Clinton said in a statement. "We have laws and we must be guided by those laws, but we shouldn't have armed federal officers showing up at peoples' homes, taking women and children out of their beds in the middle of the night. The raids have sown fear and division in immigrant communities across the country."
Clinton's statement was accompanied by a plan to address the number of Central American immigrants seeking asylum in the United States. In addition to ending the raids, Clinton called for providing government-funded attorneys to those seeking asylum, reforming the refugee process and addressing problems facing Central America.
Clinton's Democratic rivals, Sen. Bernie Sanders (I-Vt.) and former Maryland Gov. Martin O'Malley, also have called on the administration to end the raids. Clinton's campaign had said previously that she had "real concerns" about the program, but Clinton hadn't personally commented on the administration's actions until Monday.
In 2014, as thousands of unaccompanied minors illegally crossed the U.S. border, Clinton said the children should be "sent back" or reunited with their families (which could mean staying with relatives already in the U.S.). She stood by that stance in August, arguing that doing so would send a message to families back in Central America.
"Specifically, with respect to children on the border, if you remember, we had an emergency, and it was very important to send a message to families in Central America: Do not let your children take this very dangerous journey," Clinton said.
During the Iowa Black & Brown Presidential Forum airing on Fusion Monday evening, moderator Jorge Ramos repeatedly asked Clinton if her opposition to the raids meant she would not deport children. Clinton largely dodged the question, criticizing the raids but refusing to issue a blanket statement on whether she would deport kids.
"I can promise that I will do everything possible to provide due process," Clinton said.
"At this point, our policy will remain the same," White House press secretary Josh Earnest said Monday.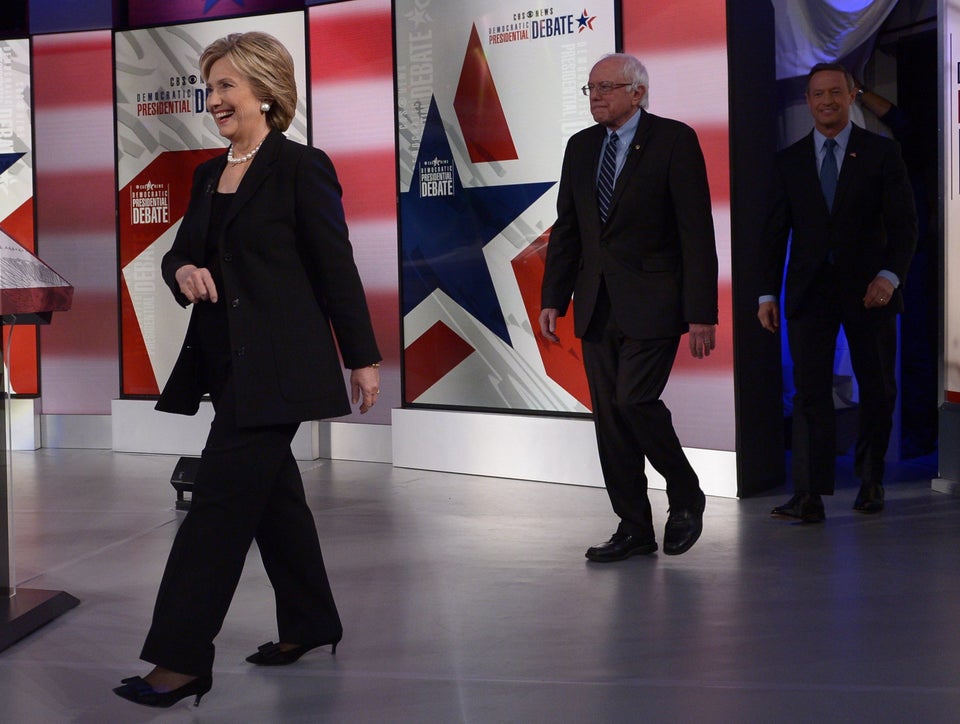 Scenes From Democratic Debate No. 2
Support HuffPost
The Stakes Have Never Been Higher
Popular in the Community