Former Secretary of State Hillary Clinton had plenty of expressive moments during Thursday's hearing on the 2012 attack in Benghazi, but this gesture might be the most telling of all.
About three hours into the lengthy hearing, the 2016 presidential candidate paused to dust off her shoulder. A GIF of the moment started to make the rounds on Twitter Thursday evening:
Vice News' Colin Jones took the meme-in-the-making to its inevitable conclusion, setting it to Jay Z's "Dirt Off Your Shoulder."
Clinton's shoulder dust-off came after a round of questioning by Benghazi committee chairman Rep. Trey Gowdy (R-S.C.) about emails from her longtime confidant Sidney Blumenthal.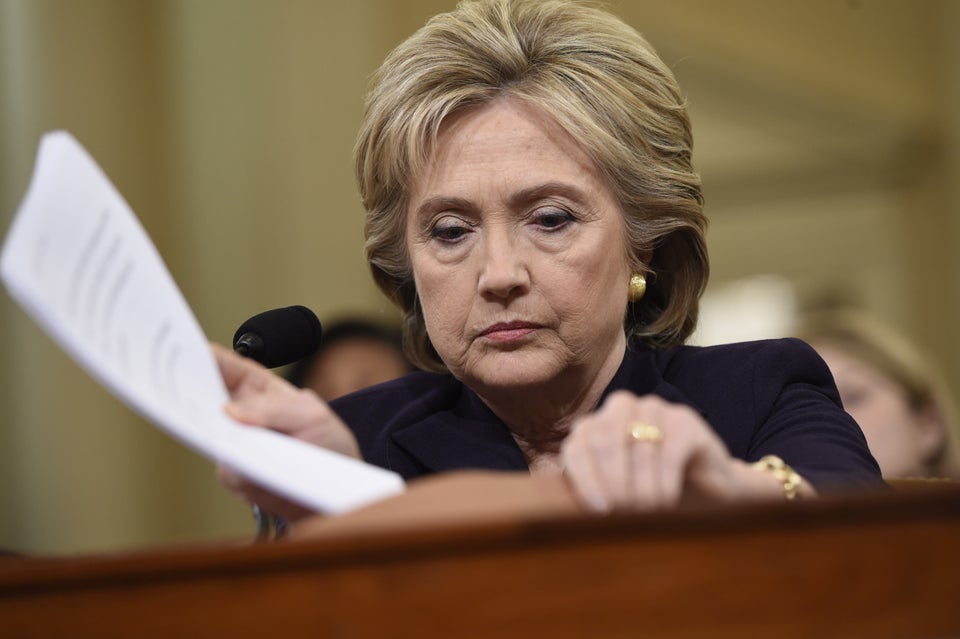 Here Are Hillary Clinton's Many Facial Expressions During Her Benghazi Committee Testimony
Popular in the Community