The former secretary of state hit back on Twitter Thursday.
In less than six hours, the tweet earned more than 200,000 likes and nearly 60,000 retweets.
Clinton was referring to a July 2016 press conference in which Trump directly called on Russia to obtain deleted emails from her time as secretary of state.
"Russia, if you're listening, I hope you're able to find the 30,000 emails that are missing," he said. "I think you will probably be rewarded mightily by our press."
Mueller is investigating Russian meddling in the 2016 election, including allegations of collusion between the Trump campaign and Moscow.
Trump has called the probe "illegal" and has repeatedly slammed it as a "witch hunt."
Before You Go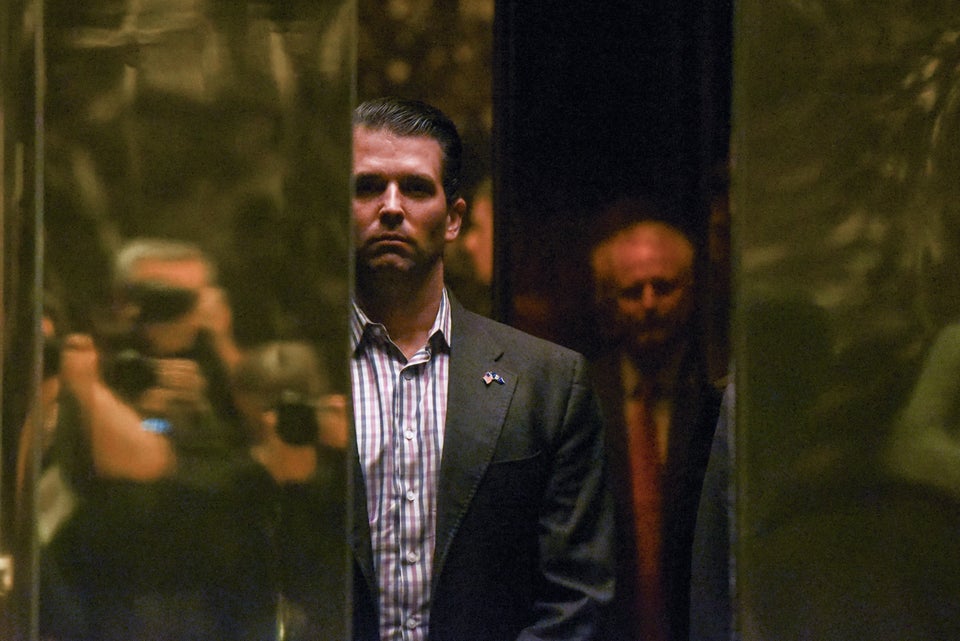 Who Attended Donald Trump Jr.'s Meeting With Russians?
Popular in the Community