Democratic presidential nominee Hillary Clinton said she and Republican presidential nominee Donald Trump both supported the Iraq War, but noted there's a "judgment issue" with how Trump denies that support today.
During NBC's Commander-in-Chief Forum on Wednesday, Clinton admitted her vote in favor of the Iraq War was a "mistake," a comment she's made before.
"I have said that my voting to give President Bush that authority was, from my perspective, my mistake," Clinton said, asking "to be judged on the totality of my record."
Clinton said recognizing her vote as a "mistake" is what separates her from Trump, who claims he opposed the Iraq War from the beginning.
"My opponent was for the war in Iraq," Clinton said. "He said he wasn't ― you can go back and look at the record."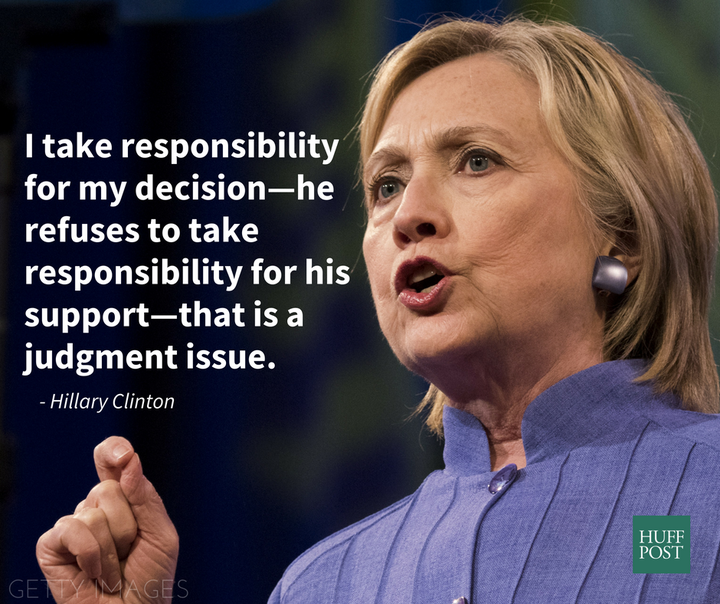 Clinton cited a 2002 Trump interview with radio host Howard Stern, in which Trump expressed his support for the invasion in Iraq.
"I have taken responsibility for my decision," Clinton said. "He refuses to take responsibility for his support ― that is a judgment issue."
When it was his turn to talk to Matt Lauer at the NBC forum Wednesday, Trump again denied that he supported the Iraq War.
"I was totally against the war in Iraq," Trump said. "You can look at Esquire magazine in 2004."
The U.S. invaded Iraq in 2003.
CORRECTION: An earlier version of this story misstated the date of a Trump interview with Howard Stern. The interview was conducted in 2002, not 2004.
Before You Go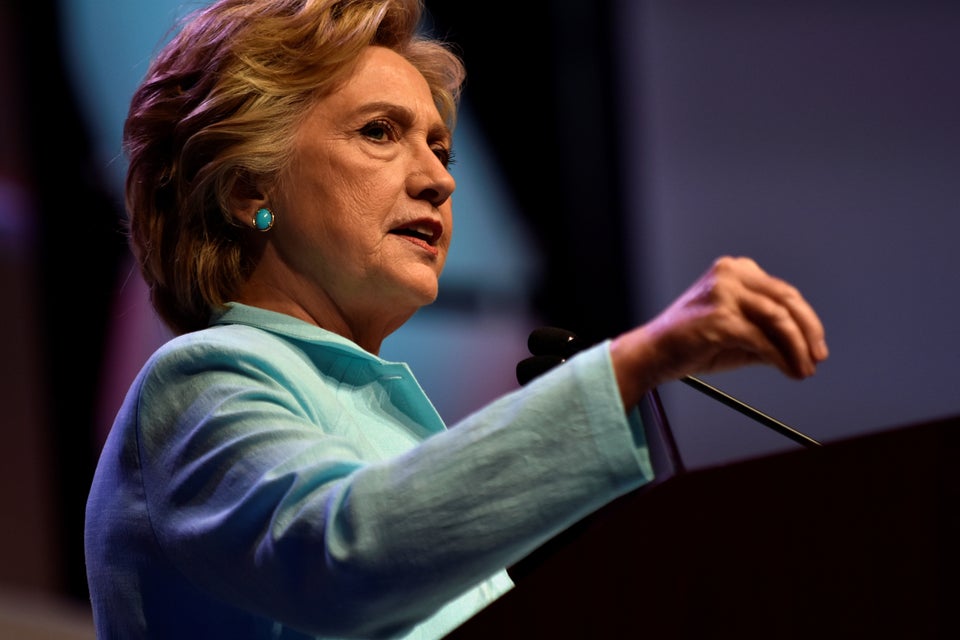 Hillary Clinton accepts nomination
Popular in the Community