Democratic presidential front-runner Hillary Clinton stretched the truth a bit during Saturday's primary debate, when she claimed that the self-described Islamic State, or ISIS, has used real estate mogul Donald Trump in its recruitment efforts.
"He is becoming ISIS's best recruiter," she said. "They are going to people, showing videos of Donald Trump insulting Islam and Muslims in order to recruit more radical jihadists."
Fact-checkers soon noted that Clinton may have been referring to a hypothetical situation, and an article cited by her campaign quoted a few experts who have found no evidence of the videos so far.
On Sunday, Trump went on the offensive.
"She just made it up," he said of the claim during a call to ABC's "This Week."
Clinton campaign communications director Jennifer Palmieri acknowledged that the candidate misspoke but noted that experts say that ISIS has mentioned Trump on social media.
"She didn't have a particular video in mind, but he is being used in social media," Palmieri said on the show.
While Clinton wrongly claimed that the videos exist, foreign policy experts affirm that it is highly likely that Trump will be used as a recruiting tool in the future. Trump's repeated accusations and offensive rhetoric toward Muslims, including his recent call to ban all Muslim immigrants from entering the U.S., could galvanize Islamic extremists in their fight against the West.
On Saturday, Trump and his Islamophobic remarks loomed large at the debate, becoming a frequent target for the Democratic candidates. In a fiery takedown of the businessman, Sen. Bernie Sanders (I-Vt.) called him divisive and accused him of preventing Americans from being able to "stand together to address the real issues facing this country."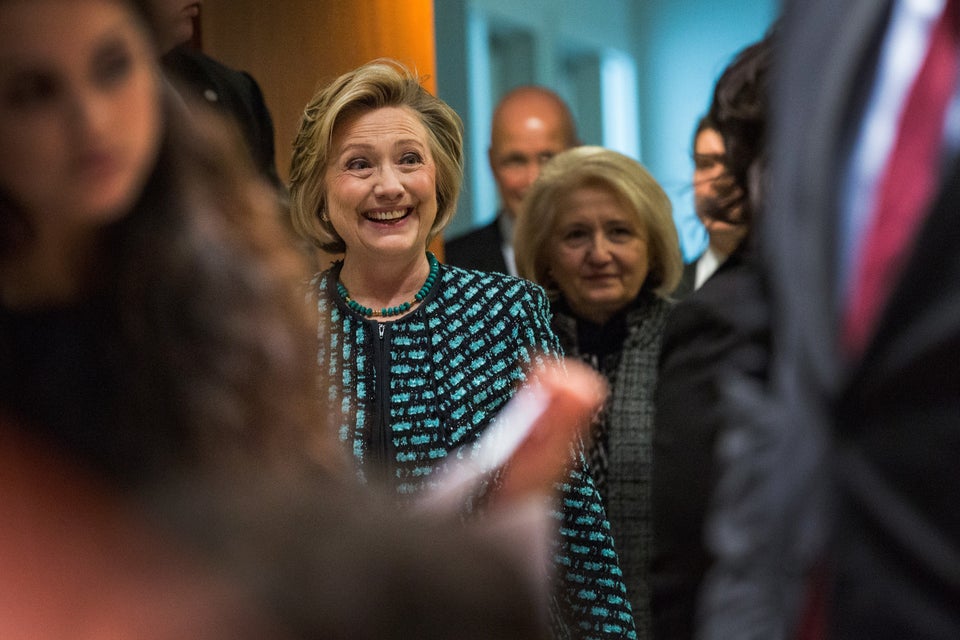 Hillary Clinton
Popular in the Community