A 10-year old Hillary Clinton volunteer named Lexi had some words of wisdom about real estate mogul Donald Trump, the front-runner for the Republican presidential nomination who appears well positioned to sweep Super Tuesday contests on March 1.
When The Huffington Post's Caroline Modarressy-Tehrani asked for her thoughts about Trump Saturday, Lexi gave the brash businessman a piece of her mind.
"Number one, he doesn't have any experience, at all. And he sits there and thinks, 'Oh I'm Mr. Donald Trump, I know everything,'" which is sort of like my brother," Lexi said at Clinton's South Carolina headquarters, where she was phone banking on the day of the Palmetto State primary. "He's just rich, a lot of people just vote for him because they think they'll get some money, too. But that's not it. You think you're going to get the money, but that's not the case."
Lexi took aim at Trump's demagoguery and xenophobia, particularly in regards to Muslims.
"It's ridiculous because I mean, look at these people, your best friend you may not know is Muslim or Jewish," she said. "And Bernie Sanders, he's Jewish. You don't see anybody talking about that. He's just building an environment for the kids, their parents are voting for Donald Trump, but little do they know that their kids will grow up not having a good education and not having good jobs."
But what really set Lexi off is what lay on top of Trump's head.
"If you don't vote, then Mr. Donald Trump will be president," she said. "I don't think that's his real hair, being president. His hair, look at it! Look at it! It's gross. I can't believe that's his real hair."
Watch Lexi's interview above starting at the 7:30 mark.
Before You Go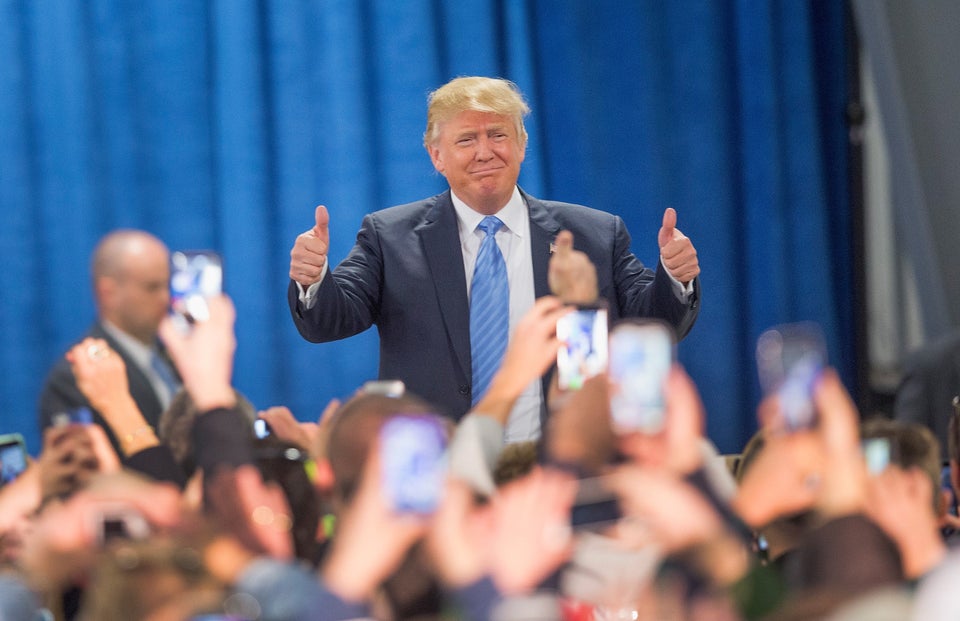 Donald Trump On The Campaign Trail
Popular in the Community