Former Secretary of State Hillary Clinton raised a record-setting $2.4 million for her presidential campaign during the last three days of April. And she has Donald Trump to thank for it.
"If Hillary Clinton were a man, I don't think she'd get 5 percent of the vote," Trump said in a victory speech last Tuesday. "The only thing she's got going is the woman's card."
Clinton's response was swift: "If fighting for women's health care and paid family leave and equal pay is playing the woman card, then deal me in!"
Within hours, Clinton's campaign had released a "woman card."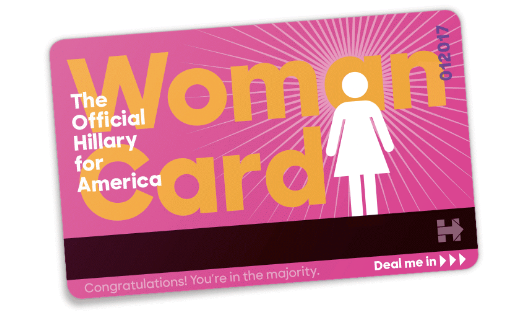 Over the next three days, the Clinton campaign sent out a series of fundraising emails. "Claim your free Woman Card today, and let's show Trump and the Republicans exactly who they're up against," read one of the appeals. The results were eye-popping.
From April 28 to April 30, more than 115,000 individual donors contributed to Clinton's presidential campaign. Forty percent of them, or around 47,000, were first-time donors to Clinton's White House bid.
The flood of donations in response to Trump's "woman card" comments helped Clinton raise a total of $36 million in April, of which $26.4 million was for use in the presidential primary. Clinton also raised another $9.5 million for the Democratic National Committee and state Democratic parties.
Popular in the Community