The main super PAC supporting Hillary Clinton on Tuesday released its first general election ads targeting presumptive GOP nominee Donald Trump.
The two spots from Priorities USA Action highlight the brash businessman's controversial history with women by featuring numerous physical observations he has made about his daughter, models, rivals and cable news hosts such as Fox News' Megyn Kelly. They are slated to run under a $6 million ad buy for the next three weeks in the battleground states of Ohio, Florida, Virginia and Nevada.
One of the ads, titled "Speak," brutally shows women lip-syncing some of Trump's greatest hits. (It's quite similar to an ad released earlier this year by a Republican PAC opposed to Trump.) It closes with the question, "Does Donald Trump really speak for you?"
The other spot, titled "Respect," highlights Trump's positions on abortion and Planned Parenthood. The real estate mogul said he supported punishments for women who seek an abortion earlier this year, before reversing his stance on the issue. "Donald Trump is wrong for us," the ad closes.
Guy Cecil, Priorities USA's chief strategist, said the ads were only the opening salvo in what is shaping up to be one of the most contested presidential races.
"This is only the beginning of an aggressive and sustained advertising campaign against Donald Trump and the more voters learn about him the less likely they're going to be comfortable with the idea that he could be President," he said in a statement.
Trump responded on Twitter, claiming one of his quotes was taken out of context.
He also argued the ads were moot given Bill Clinton's infidelities.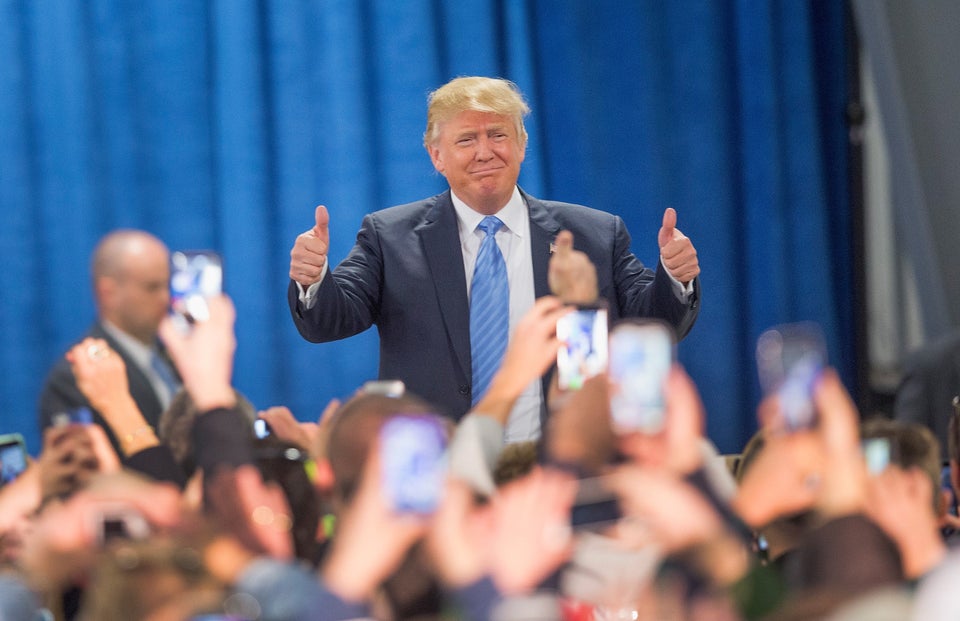 Donald Trump On The Campaign Trail
Popular in the Community