LAS VEGAS -- Democratic presidential candidate Hillary Clinton took aim at Donald Trump Monday evening, making a surprise appearance at a labor protest right outside his Trump International Hotel.
"You have to say...'no' to efforts to prevent you from organizing, to prevent you from having the kind of working conditions you deserve, the kind of wages that are going to give you a living wage," Clinton said at the rally. "And that means saying no to Donald Trump."
"Some people think Mr. Trump is entertaining. But I don't think it's entertaining when somebody insults immigrants, insults women. That is just unacceptable behavior," she added. "When we're here together in solidarity to organize, we also want to send a message to Mr. Trump: That if you're going to run for president, then you should represent all the people of the United States, and that includes hard-working people."
The Culinary Workers Union Local 226 organized Monday's protest to demand that Trump allow workers at his hotel to unionize.
Clinton's appearance indeed surprised the crowd, which had been speculating about who the special guest would be.
"It has to be Bernie," said one woman, referring to Clinton's rival, Sen. Bernie Sanders (I-Vt.).
Union members marched down the street with signs reading, "No Contract! No Peace!" and chanting slogans like, "Vegas is a union town!"
One of the featured speakers was Maria Jaramillo, who has been a guest room attendant at Trump International for six years and wants to join a union.
"Mr. Trump said, 'Make America great again.' The Trump workers say, 'Start here!'" Jaramillo said to loud applause.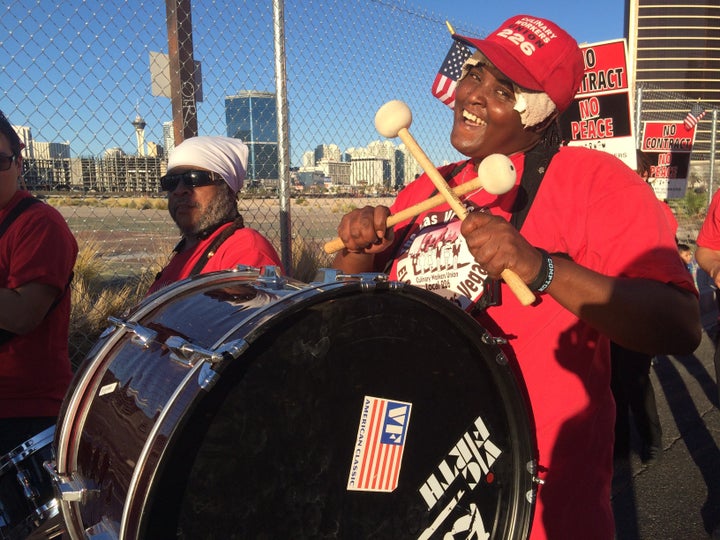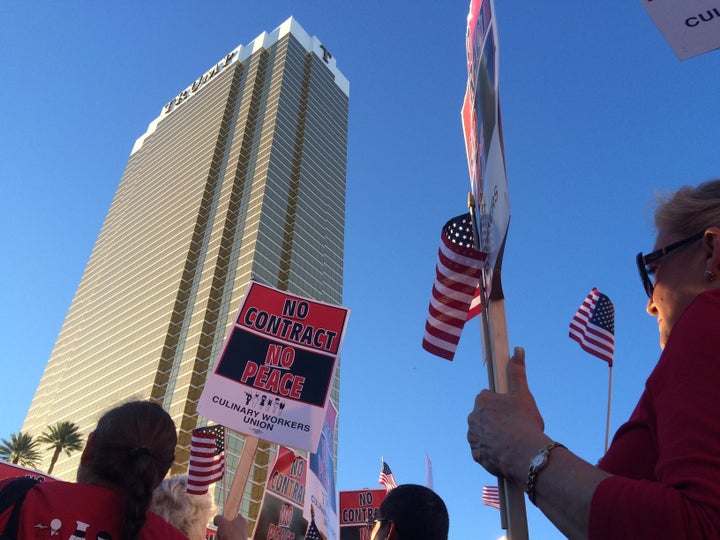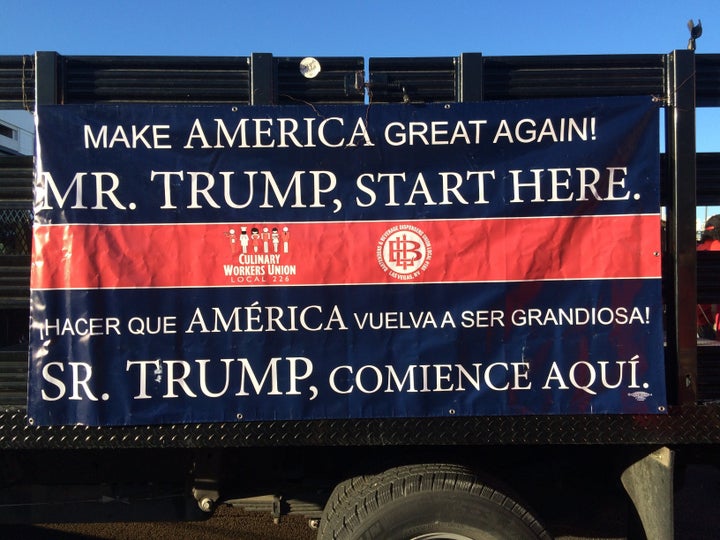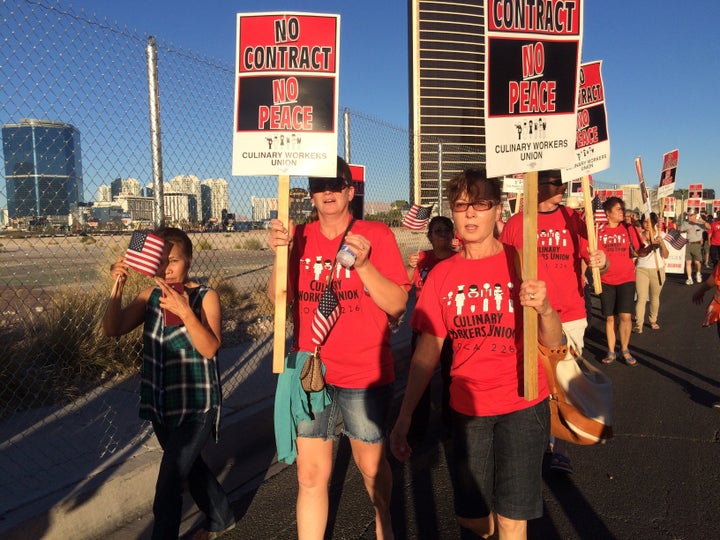 Support HuffPost
The Stakes Have Never Been Higher
Popular in the Community