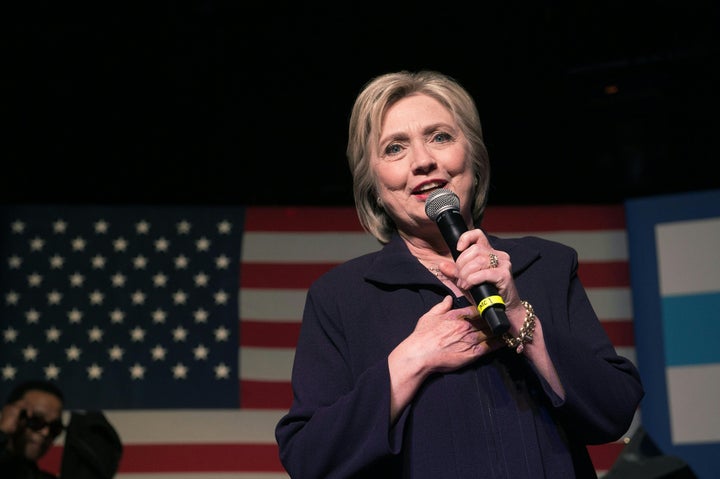 WASHINGTON -- Hillary Clinton doesn't recognize the vile bigotry of Republican presidential front-runner Donald Trump as the man she, sort of, used to know.
In an interview with Morning Joe hosts Joe Scarborough and Mika Brzezinski, the Democratic presidential candidate stated that Trump's "divisive" and "mean-spirited" comments do not "fit with what I thought I knew about him." Of course, Clinton said, "I didn't know him that well, but I did know him."
Clinton and her husband, former President Bill Clinton, attended Trump's third wedding in 2005. She has since said that she attended because she thought it would be fun -- something Scarborough could understand.
"I actually said she's exactly right when you answered the question, 'Why did you go to his wedding.' He's fun, he's an interesting guy, he's fun," the host said.
But he wanted to know, "How surprised are you that we woke up after Nevada and everybody in Washington said, oh, my God, this guy is most likely going to be the next nominee?"
"I think it's been most surprising to me to see somebody who was affable and was good company and had a reputation of being kind of bigger than life really traffic in a lot of the prejudice and paranoia,"Clinton said. "Some of the comments he has made which have been so divisive and mean-spirited doesn't fit with what I thought I knew about him."
"It's going to be interesting to see, if he does get the nomination, what he decides to do with it -- how he presents himself," she continued. "But he has really been offensive and, in many respects, surprising to those of us who did know him."
Scarborough also asked Clinton if Trump benefits from a kind of double standard, seeing as investigative reports and attacks on his personal life, business failures and alleged fraudulent schemes have bounced off him while any and all allegations against her have gotten 24/7 media coverage going back nearly 25 years.
"I think part of the reason why I'm going to be the nominee and I'm going to be the next president is because I have withstood all this," Clinton said. "I have been vetted. I mean, I've been at this for decades now and despite all the incoming I'm still here, I'm still forging ahead because I think in most cases, most people kind of see through it and we go on together."
As for Trump's ability to deflect attacks, she said, "The vetting on these other candidates has not even begun."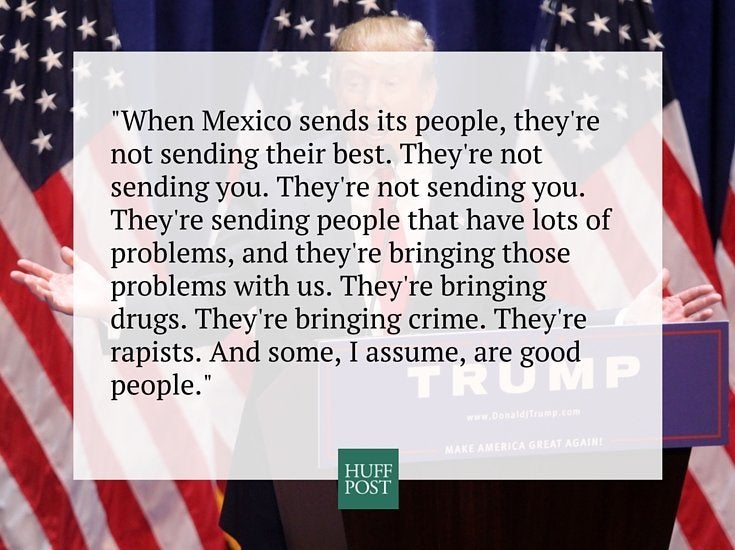 9 Outrageous Things Donald Trump Has Said About Latinos
Popular in the Community