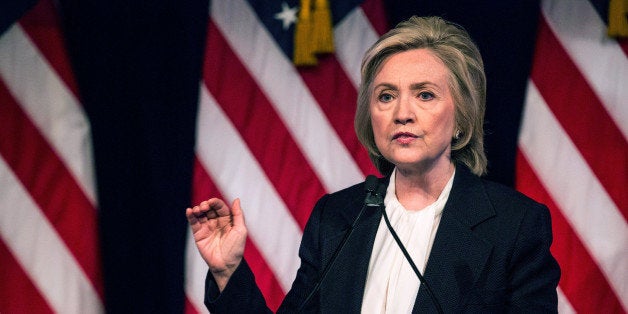 Hillary Clinton summed up her feelings toward Donald Trump in one word Monday: "Basta."
The Democratic presidential candidate and former secretary of state used the Spanish word for "enough" while discussing Trump, the GOP hopeful who recently said Mexican immigrants are often criminals, rapists and drug smugglers.
"It's shameful and no one should stand for it," Clinton said at the National Council of La Raza conference in Kansas City, Missouri.
"To all the other Republicans running for president, why did it take weeks for most of you to speak out? You're normally such a talkative bunch," Clinton said. "Suddenly you have nothing to say? The sad truth is that even if some of the other candidates now condemn those words, if you look at many of their policies, it's hard to tell the difference."
Clinton said Monday that Republicans who say they support legal status for undocumented immigrants are really calling for second-class status. She once again promised to push for comprehensive immigration reform with a path to citizenship for undocumented immigrants, and promised to protect the deportation relief programs put in place by President Barack Obama. She said that if Congress does not pass reform, she will go even further.
"It's not enough to use language of respect if you refuse to support policies of respect," Clinton said.
Calling all HuffPost superfans!
Sign up for membership to become a founding member and help shape HuffPost's next chapter
BEFORE YOU GO
PHOTO GALLERY
Hillary Clinton