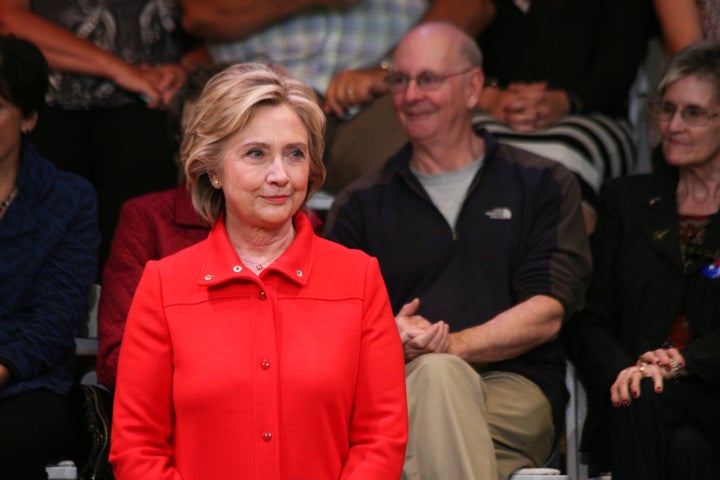 WASHINGTON -- The Democratic National Committee is benefiting from presidential candidate Hillary Clinton's fundraising prowess even before she wraps up the nomination thanks to loosened campaign finance rules.
Hillary Victory Fund -- a super joint fundraising committee that distributes money to the Clinton campaign, the DNC and 33 state party committees -- sent $600,000 to the central party committee in September, according to records filed with the Federal Election Commission.
The Clinton campaign's super joint fundraising committee is out of the ordinary for two reasons. First, presidential candidates do not normally enter into fundraising agreements with their party's committees until after they actually win the nomination. Second, Clinton's fundraising committee is the first since the Supreme Court's 2014 McCutcheon v. FEC decision eliminated aggregate contribution limits and Congress increased party contribution limits in the 2014 omnibus budget bill.
Thanks to the combination of the court ruling and congressional action, donors will be able to make an annual donation of $666,700 to the Hillary Victory Fund. (Previously, donors were limited to giving $123,200 to candidates, parties and political action committees per election cycle.) And some are already giving large sums.
Philanthropist Laure Woods gave $334,400, wealthy Chicagoan Fred Eychaner gave $353,400, Esprit co-founder Susie Tompkins Buell gave $320,000 and real estate billionaires J.B. and M.K. Pritzker each gave $320,000. Integrated Archive Systems CEO Amy Rao also gave $100,000.
The $600,000 sent to the DNC by the super joint fundraising committee represents only a small slice of the group's funds. The committee spent another $800,000 on fundraising expenses and on salaries for Clinton campaign staff. The other $1.75 million has yet to be distributed to either the DNC, the Clinton campaign or the various state parties.
The total amount raised by the super joint fundraising committee adds to the $29 million the Clinton campaign raised from July through September.
Hillary Victory Fund launched on Sept. 10 with only the Clinton campaign and the DNC as participants. On Sept. 16, the committee added the 33 state parties.