Hillary Clinton continued to heap praise upon Sen. Elizabeth Warren (D-Mass.), calling her a "progressive champion" who "never lets us forget" that more needs to be done to rein in the excesses of Wall Street.
"It was always going to take a special kind of leader to pick up Ted Kennedy's mantle as senior Senator from Massachusetts—champion of working families and scourge of special interests," Clinton wrote in TIME's annual list of the world's "100 Most Influential People," which included the Massachusetts Democrat.
"Elizabeth Warren never lets us forget that the work of taming Wall Street's irresponsible risk taking and reforming our financial system is far from finished," she said. "And she never hesitates to hold powerful people's feet to the fire: bankers, lobbyists, senior government officials and, yes, even presidential aspirants."
The 2016 presidential contender, who is, at least for the moment, running unopposed in the Democratic Party, said that Warren has been "driven by an unflagging determination to level the playing field for hardworking American families like the one she grew up with in Oklahoma. She fights so hard for others to share in the American Dream because she lived it herself."
Despite numerous progressive voices calling on her to challenge Clinton, Warren has remained steadfast in staying out of the race. The two Democrats met privately at Clinton's home in February stoking further 2016 speculation. Warren has so far opted to hear the former secretary of state out. Last month, she said Clinton deserved an opportunity to demonstrate how she plans to help the middle class.
Before You Go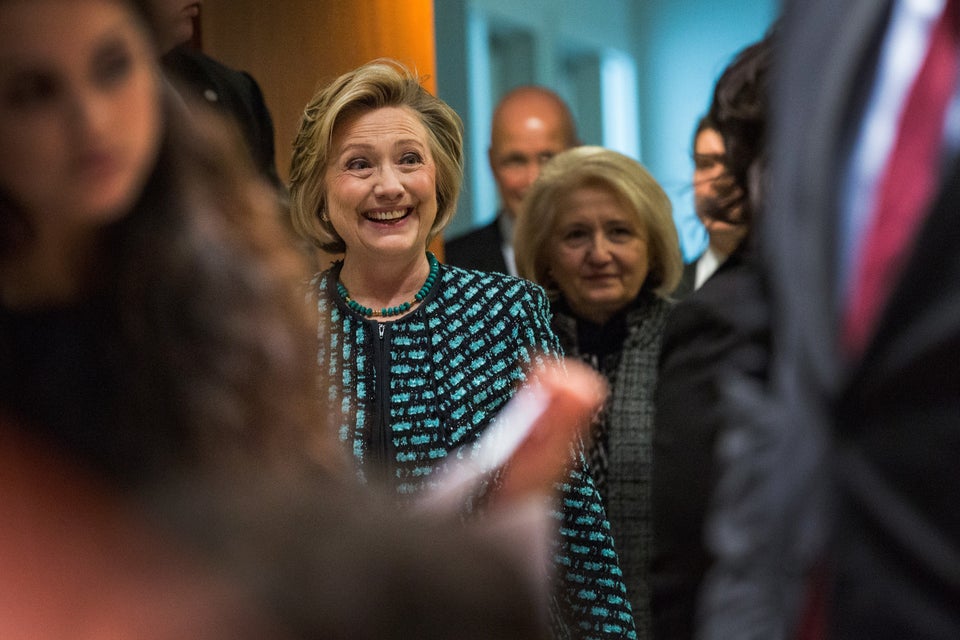 Hillary Clinton
Popular in the Community