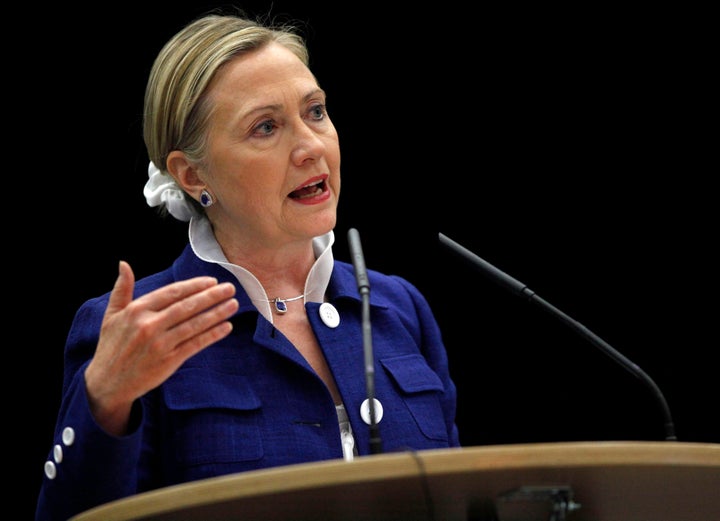 But as we've noted before, there is one accessory that the secretary of state controversially cherishes above all others: the hair scrunchie.
And finally, the time has come: Hillary's people have gone on record about Scrunchie-gate.
Rachael Combe pens a new profile on Hillary for the May issue of Elle, superbly investigating Clinton's rise to political power and how she expertly balanced work and family life. And! There are some style tidbits: after opening with an anecdote about Clinton complimenting her evening shoes, Combe talks to a member of Hillary's staff, who reveals why Hillary always pulls her hair back in a ponytail or chignon.
As a State Department official told me: "As a chick, it's a big pain in the butt. The weather is different, and you're in and out of the plane. [The staff] gets off that plane looking like garbage most days, but she has to look camera ready. She said the reason she grew her hair long was that it's easier. She has options."

The official added, because, it seems, no American alive can resist critiquing Clinton's hair: "But some of us are looking to ban the scrunchies."
Drastic! We're not sure how Hillary would respond to having her favorite hair accoutrement policed.
Combe also addresses the controversy over the idea that we should even be paying attention to what Mrs. Clinton wears in the first place: "Feminists and supporters will often wail for everyone to stop focusing on Clinton's hair and clothes and listen to her ideas, but that's sort of a backhanded compliment. (People, she's too smart to care that she looks like crap.)"
See Hillary Clinton's style evolution, scrunchies and all!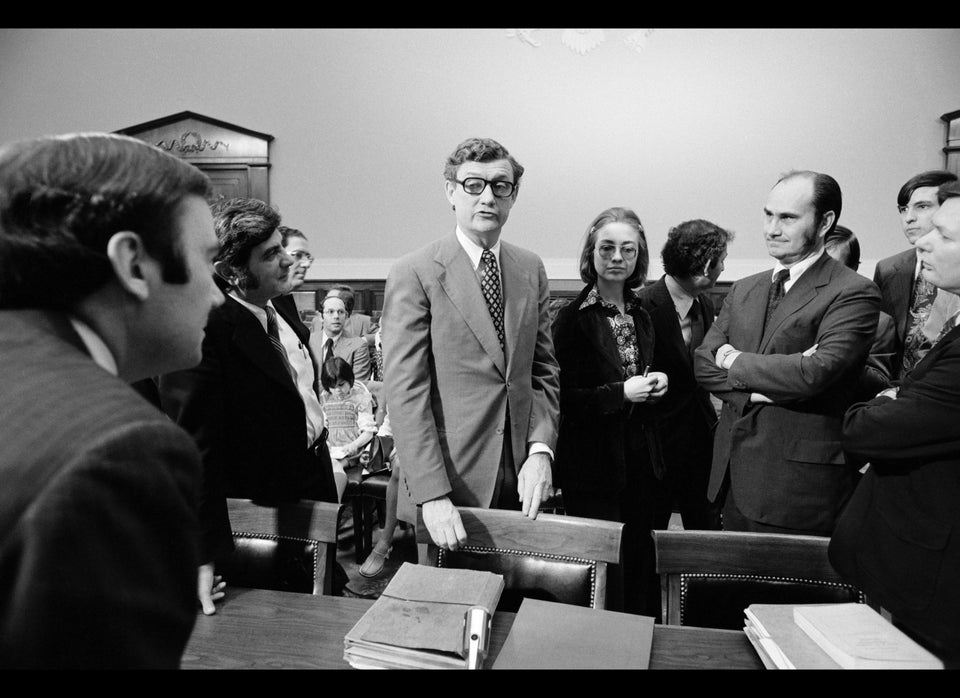 hilary clinton style evolution(CLONED)
Related