WASHINGTON -- FBI Director James Comey announced Tuesday that he was referring the investigation into Hillary Clinton's use of a private email server to the Department of Justice for a "prosecutive decision."
"There is evidence that they were extremely careless in their handling of very sensitive, highly classified information," Comey said of Clinton and her colleagues. But he said he would recommend to the DOJ that "no charges are appropriate in this case."
Comey said the FBI reviewed the approximately 30,000 emails Clinton turned over to the State Department in 2014. If an email appeared to contain classified information, the bureau consulted any government agency that "was a likely 'owner'" of the information to determine if it was classified at the time it was transmitted or if it would be considered classified today.
The FBI found that 110 emails in 52 email chains contained classified material. "Eight of those chains contained information that was top secret at the time they were sent; 36 chains contained secret information at the time; and eight contained confidential information, which is the lowest level of classification," Comey said.
He also said it was "possible that hostile actors gained access to Secretary Clinton's personal email account."
Comey noted that while a single server was mentioned during the outset of the investigation, "it turns out to have been more complicated than that."
"Secretary Clinton used several different servers and administrators of those servers during her four years at the State Department, and used numerous mobile devices to view and send email on that personal domain," Comey said.
Piecing together information from multiple servers and equipment "has been a painstaking undertaking, requiring thousands of hours of effort," he said.
The FBI found evidence that the security culture at the State Department was "generally lacking in the kind of care for classified information found elsewhere in the government," Comey said, though he noted that was not the focus of the investigation.
Giving an example of the "careless" handling of sensitive information, Comey pointed to email chains that contained information that was considered "top secret/special access program level" at the time they were sent or received.
"There is evidence to support a conclusion that any reasonable person in Secretary Clinton's position, or in the position of those government employees with whom she was corresponding about these matters, should have known that an unclassified system was no place for that conversation," he said.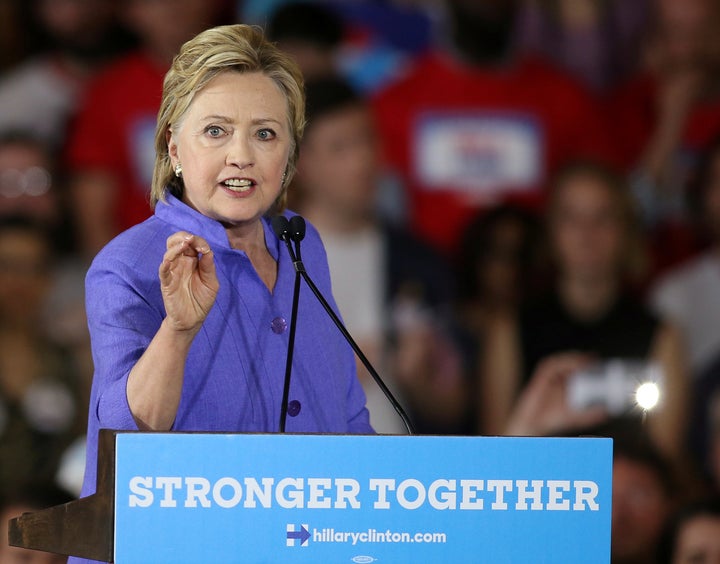 Comey said that the FBI could not find a case in the past that would support bringing criminal charges based upon the facts. The bureau did not find clearly intentional and willful mishandling of classified information or vast quantities of material, or indications of disloyalty to the U.S. or efforts to obstruct justice.
"To be clear, this is not to suggest that in similar circumstances, a person who engaged in this activity would face no consequences," Comey said. "To the contrary, those individuals are often subject to security or administrative sanctions. But that is not what we are deciding now."
Comey said that only the facts mattered to the bureau, and the FBI found the facts in "an entirely apolitical and professional way." He said he wanted to reassure the public that the investigation was done "competently, honestly and independently" and that "no outside influence of any kind was brought to bear."
The FBI announcement came days after Clinton met with investigators at the bureau's headquarters in Washington. That was seen as a signal that the federal investigation could be winding down. Attorney General Loretta Lynch -- facing criticism over her meeting with former President Bill Clinton -- said Friday she would accept the recommendation of career prosecutors on the matter.
Hillary Clinton's press secretary said Tuesday that the campaign was satisfied with the outcome of the investigation.
"We are pleased that the career officials handling this case have determined that no further action by the Department is appropriate," Brian Fallon said in a statement. "As the Secretary has long said, it was a mistake to use her personal email and she would not do it again. We are glad that this matter is now resolved."
Presumptive Republican presidential nominee Donald Trump said the FBI announcement showed that the "system is rigged."
Clinton has called the use of a private email server a mistake, but has said she didn't break any laws.
Before You Go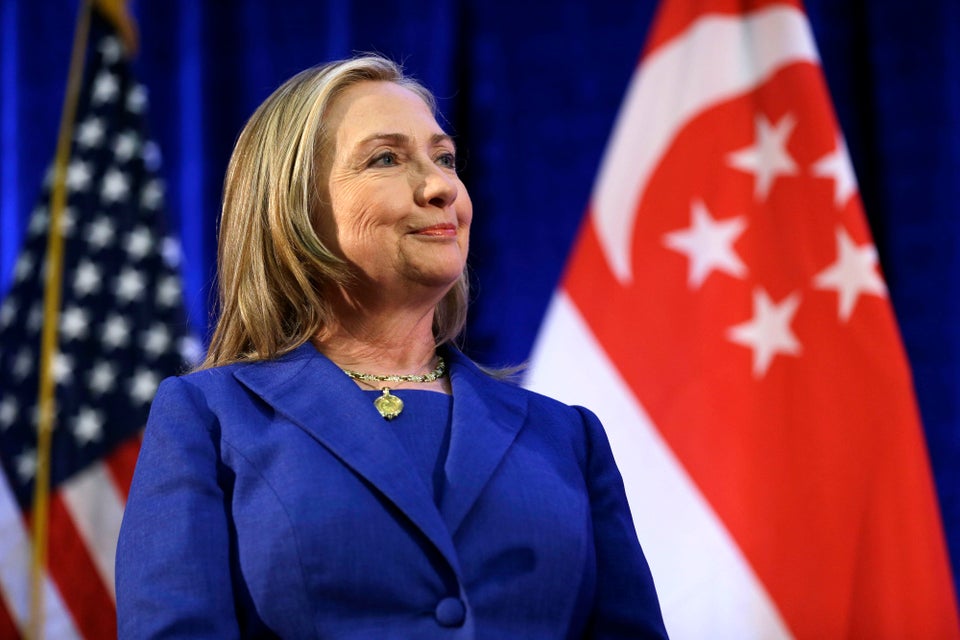 Hillary Clinton
Popular in the Community