Democratic presidential hopeful Hillary Clinton said Sunday that FBI investigators have not yet requested an interview about her email practices at the State Department.
"No, no, they haven't," Clinton said in an interview on NBC's "Meet the Press." "But, you know, back in August, we made clear that I'm happy to answer any questions that anybody might have. And I stand by that."
Earlier in the week, the Los Angeles Times reported that investigators have begun the process of setting up interviews with some of Clinton's "longtime and closest aides." And on Thursday, a report from Al Jazeera claimed Clinton and her top aides could be questioned by FBI officials within the next few days.
Clinton has consistently said she maintained a private email server as secretary of state out of convenience, describing the decision as a "mistake" she would not repeat again.
Asked on Sunday if she was concerned the inquiry would drag into the Democratic presidential nominating convention this summer, Clinton said she was not.
"I don't think anything inappropriate was done," she said. "And so I have to let them decide how to resolve their security inquiry, but I'm not at all worried about it."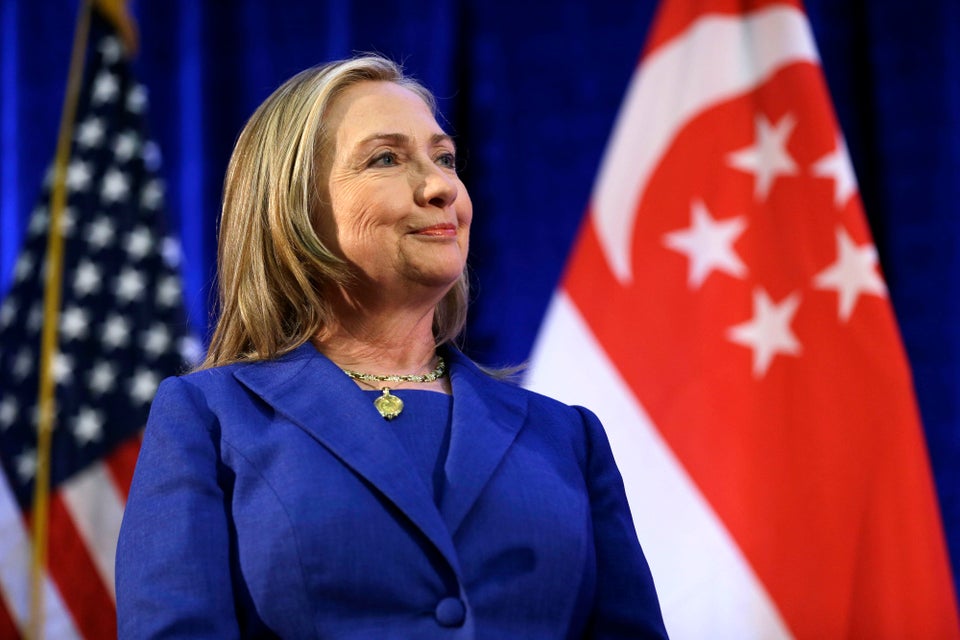 Hillary Clinton
Popular in the Community