In a presidential race in which even optimistic voters have struggled to see the glass as half full, a new poll shows when it comes to perceived honesty, both Donald Trump and Hillary Clinton are running on (nearly) empty.
A CBS/New York Times poll released Thursday found 67 percent of voters think Clinton, the presumptive Democratic presidential nominee, is dishonest and not trustworthy. Meanwhile, 62 percent of voters polled said the same of Trump, the presumptive Republican nominee.

PolitiFact's same analysis for Trump found just 11 percent of his statements to be "true" or "mostly true." The vast majority of them ― 58 percent ― are split between "false" (39 percent) and the even more incendiary "pants on fire" category (19 percent).

The CBS/New York Times poll isn't all bad news for Clinton, however. Fifty percent of voters say she's prepared to be president, compared to just 33 percent who say the same about Trump.
According to CBS/New York Times, the candidates are statistically tied overall, with 40 percent of registered voters telling pollsters they support Clinton, and an equal percentage backing Trump.
The Huffington Post Pollster general election chart, which aggregates all publicly available polls, shows Clinton with a slight edge over Trump, at 43 percent support to his 40 percent.
The CBS/New York Times poll surveyed 1,600 adults nationally by telephone July 8-12, using a combination of both cell phone and landline numbers. The poll has a 3 percent margin of error.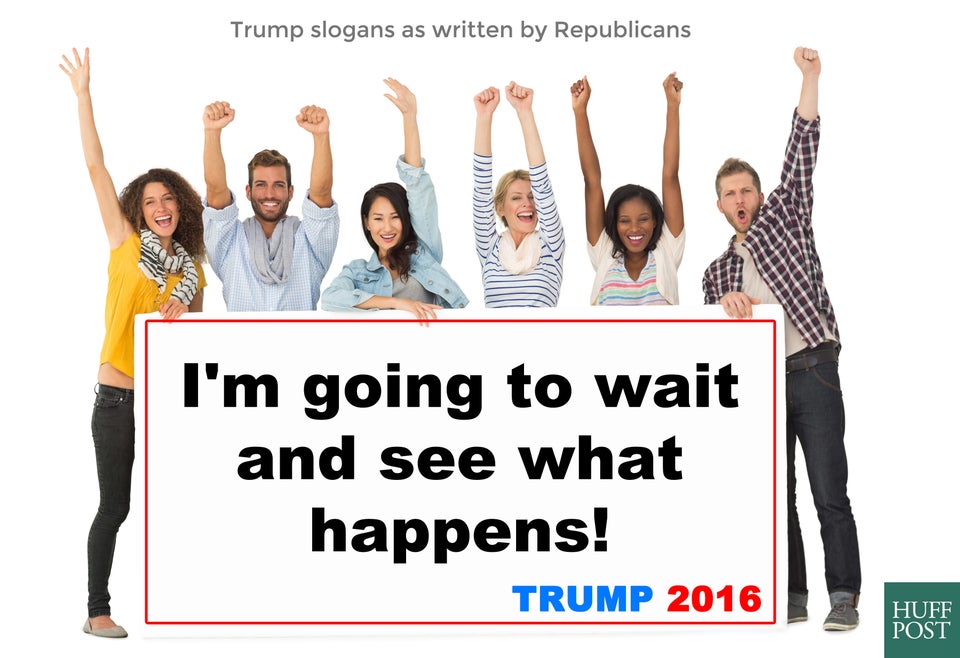 Here Are Enthusiastic Trump Campaign Slogans Using Real Republican Quotes