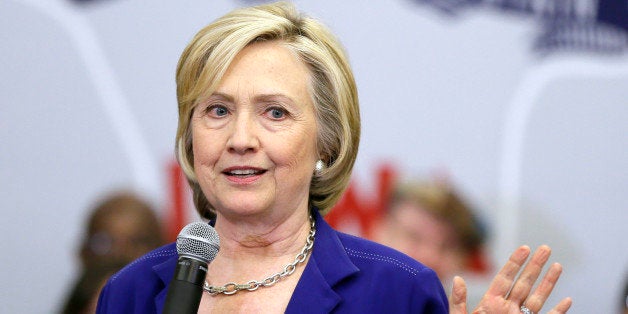 WASHINGTON -- One day after Democratic presidential candidate Hillary Clinton said she "never had a subpoena" for the emails she sent while secretary of state, House Republicans on Wednesday released a document appearing to contradict her -- namely, the subpoena they'd served Clinton earlier this year.
During an interview with CNN's Brianna Keilar on Tuesday, Clinton said that other secretaries of state had done the same thing as her in the past. Keilar replied, "They used a personal server, and while facing a subpoena, deleted emails from them?"
"You know, you're starting with so many assumptions," Clinton responded. "I've never had a subpoena, there's nothing -- again, let's take a deep breath here."
Clinton has for months faced criticism over the revelation that she used a personal email address to send and receive correspondence while secretary of state. Republicans have shown a particular interest in Clinton's emails having to do with the 2012 attacks on the U.S. diplomatic compound in Benghazi, Libya, that killed four Americans.
When Clinton on Tuesday said she'd "never had a subpoena," that appears to be contradicted by the subpoena House Republicans issued her in March. But it depends on what the meaning of the word "had" is. A Clinton campaign spokesperson told The Huffington Post that she had already destroyed the emails in question before the subpoena was received. Clinton turned over some emails to the State Department in late 2014 and then wiped her personal server clean -- so by the time the subpoena arrived in March, there was nothing for it to act on.
Republicans aides on the House Select Committee on Benghazi noted to HuffPost that they subpoenaed Clinton's emails as quickly as they could once it was revealed that Clinton had only used a personal email address during her time as secretary. They also noted that while a formal subpoena wasn't issued until March of this year, the House had made requests for Clinton's records pursuant to Libya as early as 2012 -- so when Clinton was deleting her emails, she would have been well aware that she was deleting material of interest to congressional investigators.
In addition, Republicans note that in August 2013, the House Oversight and Government Reform Committee subpoenaed Secretary of State John Kerry for all records related to Benghazi and Libya, and that some of Clinton's later-deleted emails may have been subject to that subpoena.
Republicans formed a special committee in 2014 to investigate the 2012 Benghazi attacks. Their investigation will continue until well into 2016.
"The committee has issued several subpoenas, but I have not sought to make them public," said Rep. Trey Gowdy (R-S.C.), chairman of the Benghazi committee, in a statement accompanying the release of the subpoena Wednesday.
"I would not make this one public now, but after Secretary Clinton falsely claimed the committee did not subpoena her, I have no choice in order to correct the inaccuracy," Gowdy continued. "The committee immediately subpoenaed Clinton personally after learning the full extent of her unusual email arrangement with herself, and would have done so earlier if the State Department or Clinton had been forthcoming that State did not maintain custody of her records and only Secretary Clinton herself had her records when Congress first requested them."
The subpoena, which was delivered to Clinton's attorney in early March, requests all the documents sent to and from the private email Clinton used between Jan. 1, 2011, and Dec. 31, 2012, referring or related to the following subjects: Libya; weapons found traveling to or from Libya; the Benghazi attacks; and statements pertaining to the attacks. Critics say Clinton was attempting to shield her correspondence from being accessed by congressional investigators or public records requests.
During her appearance on CNN Tuesday, Clinton defended her use of a private email server.
"Everything I did was permitted. There was no law. There was no regulation. There was nothing that did not give me the full authority to decide how I was going to communicate," Clinton said. "Previous secretaries of state have said they did the same thing."
State Department officials have begun to release the 55,000 emails that Clinton turned over to the department late last year. In 2005, the department outlined a policy on "sensitive but unclassified information" that said employees should conduct "normal day-to-day operations" through the State Department's official email system for security reasons.
"I turned over everything I was obligated to turn over. And then I moved on," Clinton told Keilar on Tuesday. "People delete their personal emails, their work-related emails, whatever emails they have on a regular basis. I turned over everything that I could imagine."
On Wednesday afternoon, Clinton's campaign released a statement arguing that the subpoena publicized earlier that day by Gowdy had specifically asked about Benghazi-related emails that Clinton had already given to the State Department when the subpoena arrived in March.
"She was asked about her decision to not retain her personal emails after providing all those that were work-related, and the suggestion was made that a subpoena was pending at the time," Clinton spokesman Nick Merrill said in a statement Wednesday. "That was not accurate. In fact, Trey Gowdy did not issue a subpoena until March, months after she said she'd done the review. Further, the subpoena was specifically asking for documents pertaining to Libya and the attacks on our facility in Benghazi, documents which, along with tens of thousands of others, she had already given to the Department of State."

Before You Go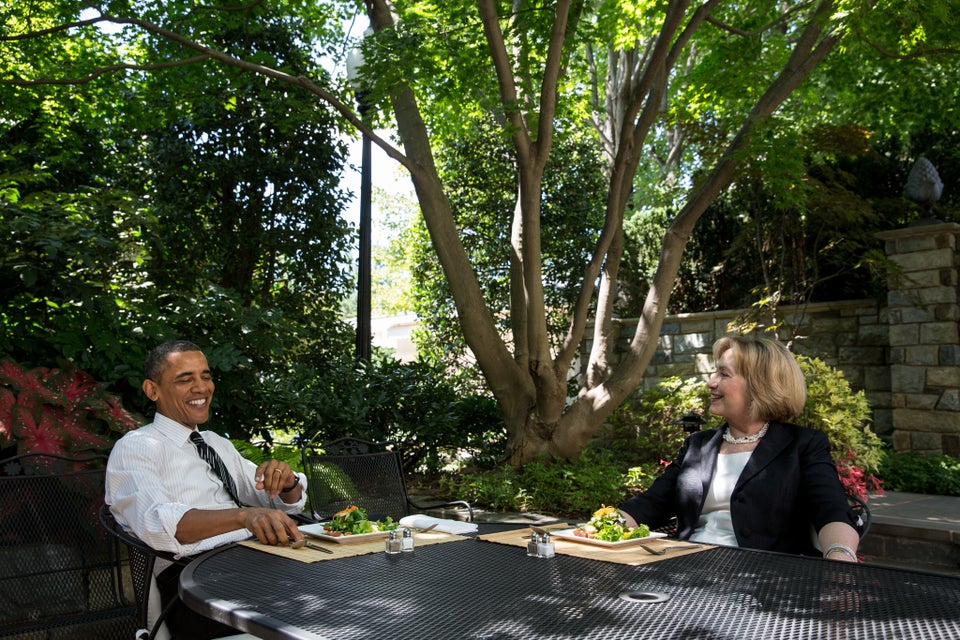 Hillary Clinton & Barack Obama
Popular in the Community