WASHINGTON -- Hillary Clinton is already seeing a windfall in contributions from EMILY's List, a group dedicated to electing pro-choice Democratic women that endorsed her campaign in April.
EMILY's List donors donated more than $200,000 to Clinton during the first month and a half of her campaign, according to Federal Election Commission filings. That is nearly half of the $550,689 the group raised during the entirety of Clinton's first presidential bid in 2008, according to the Center for Responsive Politics.
The donations to Clinton's 2016 campaign were split close to evenly between contributions of $1,000 or more, which totaled $111,400, and those of $500 or less, which added up to $84,356. The larger contributions included donations from EMILY's List President Stephanie Schriock, EMILY's List founder Ellen Malcolm, longtime Democratic donors Nancy and Reinier Beeuwkes, philanthropist Anne Hess and Democratic Party strategist Mary Beth Cahill.
Following a string of tough losses in the 2014 election and amid the continued rollback of abortion rights at the state level, EMILY's List is putting increased weight behind its efforts to put the first woman in the White House.
"Our network of over 3 million members are fired up about 2016. We are ready to elect the first woman president -- and more Democratic women up-and-down the ballot, from coast-to-coast," EMILY's List Executive Director Jessica O'Connell said in a statement.
Since the Supreme Court's 2010 decision in Citizens United opened the door to unlimited independent spending by corporations, unions and, ultimately, individuals, EMILY's List has ramped up its independent spending. In the 2014 cycle, the group reported more than $8 million in federal election spending to the FEC.
The organization plans to spend even more than that to boost women candidates in the 2016 cycle. EMILY's List says it anticipates that it will benefit Clinton indirectly by supporting candidates further down the ballot in battleground states like Nevada, where Catherine Cortez Masto is seeking to fill the open seat being vacated by Sen. Harry Reid (D), and New Hampshire, where Gov. Maggie Hassan (D) may run for Senate.
Schriock was also briefly served on the board of Priorities USA Action, the pro-Clinton super PAC, but stepped down in order to be able to work more closely with the campaign through EMILY's List. EMILY's List Political Director Denise Feriozzi, who is in charge of the group's presidential campaign spending, replaced Schriock on the super PAC's board.
The Ready for Hillary super PAC -- now simply called Ready PAC -- has ceased most operations since Clinton announced her candidacy. The PAC is expected to transfer its social media followers over to EMILY's List ahead of the election. This would include Ready PAC's 2.2 million Facebook and 145,000 Twitter followers.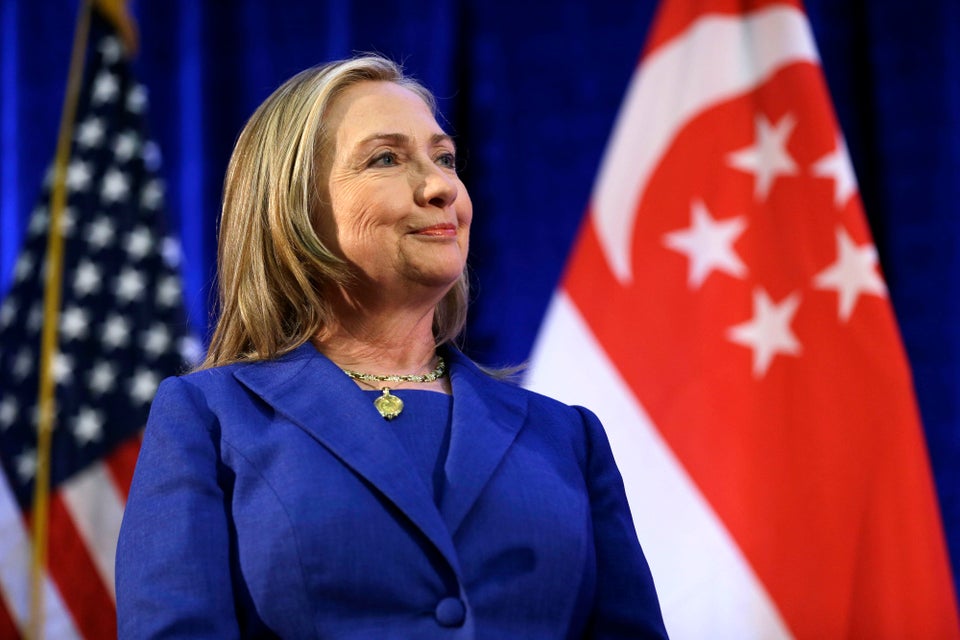 Hillary Clinton
Popular in the Community