The nation's largest LGBT civil rights organization, Human Rights Campaign, endorsed Hillary Clinton for president on Tuesday.
HRC chose Clinton because "leading Republican candidates for president have threatened to halt progress as well as revoke, repeal, and overturn the gains made during President Obama's two terms."
The group added that Clinton has presented the "most robust and ambitious LGBT plan any candidate for president has ever laid out," including her desire to drop the ban on transgender military service and fighting for equal rights through legislation like the Equality Act.
She also advocated for LGBT rights internationally while secretary of state, HRC said. Clinton famously gave a speech at the United Nations proclaiming that "gay rights are human rights."
The Democratic presidential hopeful has spoken at HRC events several times in the past. "I see the injustices and the dangers that you and your families still face," she said in October at the annual HRC meeting. "I'm running for president to stand up for the fundamental rights of LGBT Americans."
Clinton plans to accept the endorsement Sunday, Jan. 24 in Des Moines, Iowa, alongside HRC President Chad Griffin.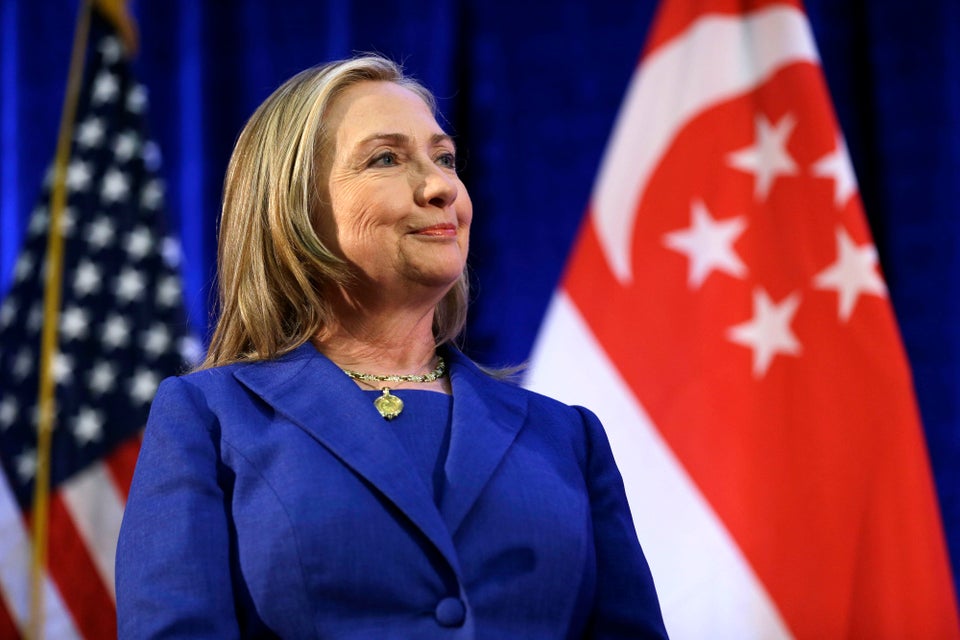 Hillary Clinton
Popular in the Community