Another Brooklyn-based Hasidic publication has removed Hillary Clinton from the famous White House Situation Room photo taken during the raid that killed Osama bin Laden.
The Failed Messiah blog, which was the first to catch the now-infamous doctoring of the photo by the newspaper Der Tzitung, spotted the same thing in the weekly Orthodox magazine De Voch, which means "The Week." The same two people--Clinton and counterterrorism adviser Audrey Tomason--have been erased from the picture.
Both publications do not publish photos of women. In a statement about the controversy it caused, Der Tzitung said it follows this practice "because of laws of modesty."
See the photoshopped version from De Voch: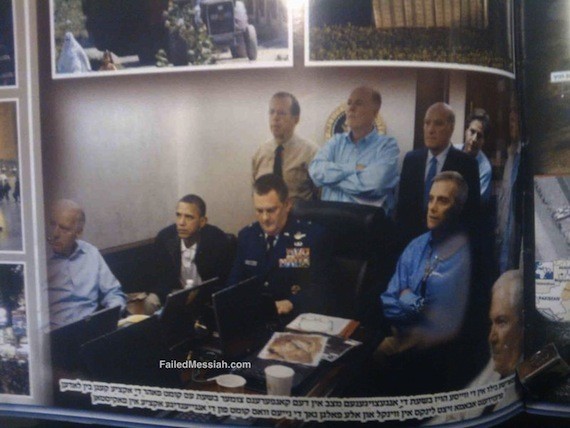 See the original: