Hillary Clinton was asked to address how she has benefitted from her white privilege at the Iowa Black and Brown Forum Monday night during Fusion's two-hour presidential forum. Clinton, along with other Democratic presidential candidates Martin O'Malley and Bernie Sanders, were pressed on issues deemed important to minority communities including healthcare, criminal justice reform, immigration, education and economic development.
"Where do I start?" Clinton said to Thalia Anguiano, a junior at Drake University who asked the question of the former Secretary of State.
Anguiano's question was arguably one of the stand-out moments of the evening. Her question in full: "Can you tell us what white privilege means to you and can you give me an example from your life or career when you think you have benefitted from it?"
The prompt ushered in cheers from the crowd.
"I think it is hard when you are swimming in the ocean to know exactly what is happening around you so much as it is when you're standing on the shore perhaps watching," Clinton responded.
Clinton then said she considered herself a "lucky person" growing up and listed a few examples of when that luck came into play in her early years.
"I was born white, middle-class, in the middle of America. I went to good public schools. I had a very strong, supportive family. I had a lot of great experiences growing up. I went to a wonderful college. I went to law school," Clinton said.
But it was until she was 11 years old when she said she had a strong understanding of just how "different" her life was. She shared her experience of baby sitting children of migrant workers on Saturday evenings:
I remember going out there taking care of these adorable little kids. And... I kind of thought, well, they're very different from me. They've got different experiences but they were just little kids. At the end of the day... the bus stopped and the parents and older brothers sisters got out and when little kids saw them they just dropped everything and began running for their mothers and fathers holding their arms out. And I remember it like it was yesterday watching that and I was thinking I used to do that with my father and i'm watching these kids and their families and they have to work so hard and the place they live is not very nice and I just felt, I just have a different kind of life. I didn't call it a particular name but it was a different life and i knew that."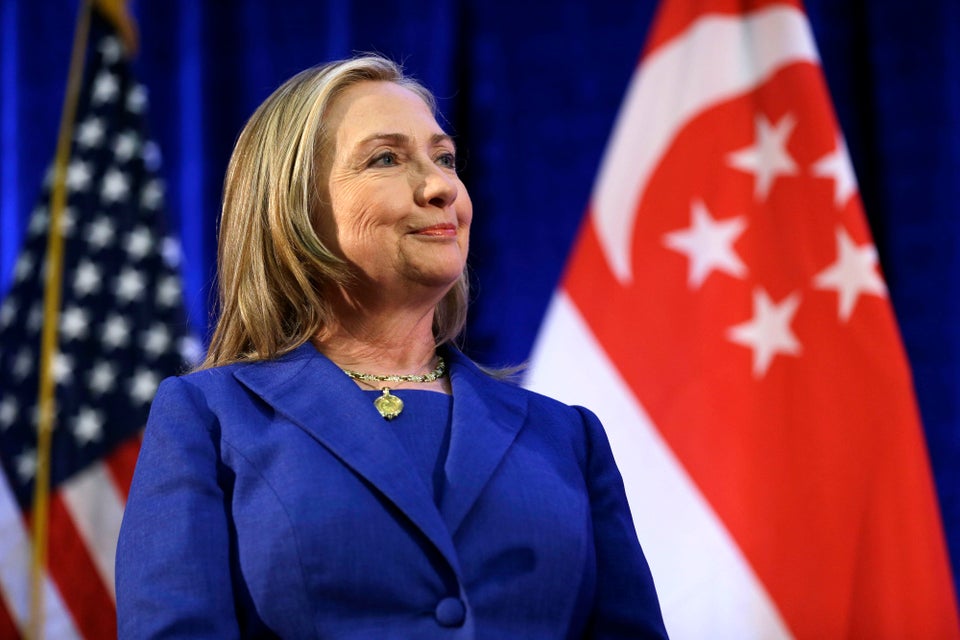 Hillary Clinton
Popular in the Community