Former Secretary of State Hillary Clinton isn't exactly hiding from the public eye as she plans a trip to Iowa, furthering speculation about whether and when she'll announce plans to seek the 2016 Democratic presidential nomination. Yet, Clinton hasn't said a word about protests in Ferguson, Missouri, following the Aug. 9 shooting of Michael Brown, an unarmed black teenager, by a police officer.
But Clinton's calculation appears to be that the Ferguson conflict is one too complex, or dangerous, to address. A Clinton spokesperson did not respond to a HuffPost request for comment Tuesday. (Her camp also declined to comment to MSNBC on Monday.)
Of course Clinton, as a private citizen who holds no public office or elected position, is not obligated to remark on the racial politics surrounding Brown's death, or whether the militarization of America's police forces is a concerning trend. Yet, since Clinton has been willing to comment on an array of other issues, her reticence is noticeable.
Then again, when political figures have waded into the conversation about Ferguson, their comments aren't exactly enthralling. Obama's statement Monday made news for his announcement that Attorney General Eric Holder would travel to Missouri, but otherwise remained dispassionate.
"The [Department of Justice] works for me and when they're conducting an investigation, I've got to make sure that I don't look like I'm putting my thumb on the scale one way or the other," Obama explained.
The Rev. Al Sharpton called out Clinton, New Jersey Gov. Chris Christie (R) and former Florida Gov. Jeb Bush (R) on Monday, arguing that they lose credibility by refusing to weigh in on the situation in Ferguson.
"I'm amazed that we're not hearing from leading [presidential] candidates -- Chris Christie or [former Florida Gov.] Jeb Bush, or Hillary Clinton," Sharpton said. "This is now a national, central issue, and anyone running for president needs to come up with a formula or -- in my opinion -- they forfeit their right to be taken seriously."
See updates on the situation in Ferguson below:
Before You Go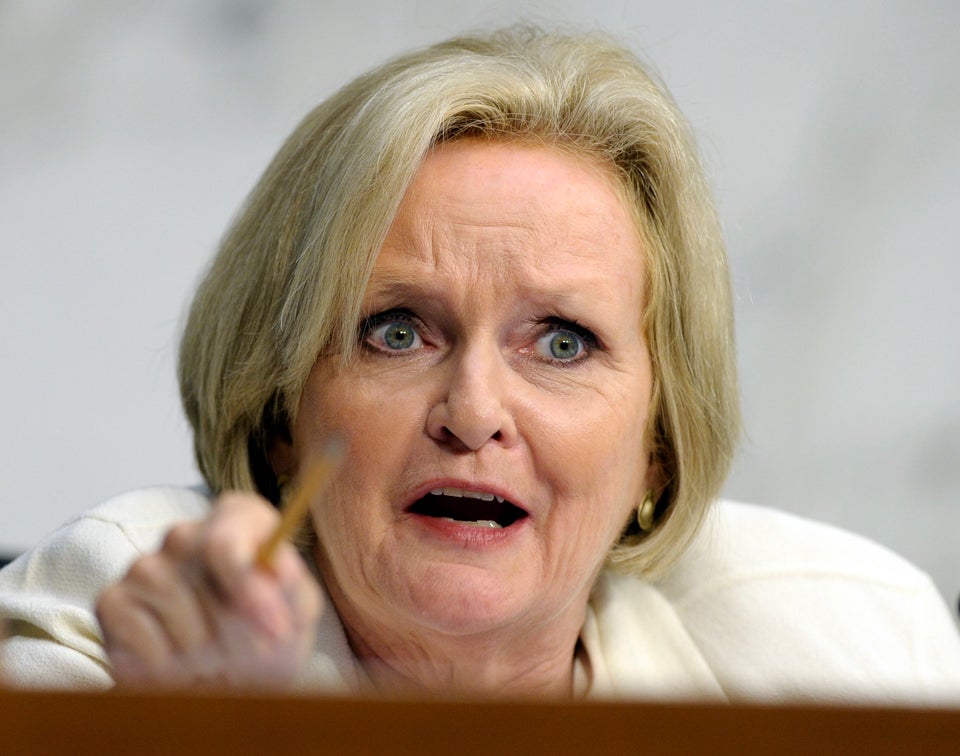 Politicians React To Ferguson
Popular in the Community