WASHINGTON -- Democratic front-runner Hillary Clinton on Tuesday night emphasized the historic nature of her candidacy, highlighting the possibility that she could be the first female president in U.S. history.
Clinton largely avoided playing the gender card during the 2008 presidential campaign, but famously declared in her concession speech to Barack Obama that her candidacy had put "18 million cracks" in the glass ceiling. If there was any question of how much she'd focus on gender this time around, it was answered repeatedly on Tuesday night.
The former secretary of state delivered one of her strongest lines on the issue right out of the gate, saying during her introductory remarks that with her in the White House, "finally fathers will be able to say to their daughters, 'You, too, can grow up to be president.'"
Asked how her presidency would be different from President Barack Obama's, she quickly responded, "Well, I think that's pretty obvious. Being the first woman president would be quite a change from the presidents we've had, including President Obama."
Among Democrats, Clinton is the only female candidate. Republican contender Carly Fiorina has tried to neutralize any potential advantage the former secretary of state may get from the gender issue, pointing out that if she were the GOP nominee, Clinton would not be able to tout the groundbreaking nature of her candidacy.
Still, Clinton on Tuesday leaned heavily into what she called an "obvious" difference between her and the majority of presidential candidates, often turning policy and political questions back toward gender. Asked about the surge of support for outsiders, she said that as a woman, she'd be the definition of an outsider, but was careful to note that there was more to her candidacy than that.
"I can't think of anything more of an outsider than electing the first woman president, but I'm not just running because I would be the first woman president," Clinton said. "I'm running because I have a lifetime of experience in getting results and fighting for people, fighting for kids, for women, for families, fighting to even the odds, and I know what it takes to get things done."
She even joked after CNN returned from a commercial break that it takes her longer to go to the bathroom.
Adding to the list, Clinton also said on Tuesday that she believes in "equal pay for equal work for women" and that "it's about time we had paid family leave for American families and join the rest of the world."
Clinton stressed that she is running "because I think I have the right combination of what this country needs."
For the latest updates on

tonight's

debate, visit our liveblog.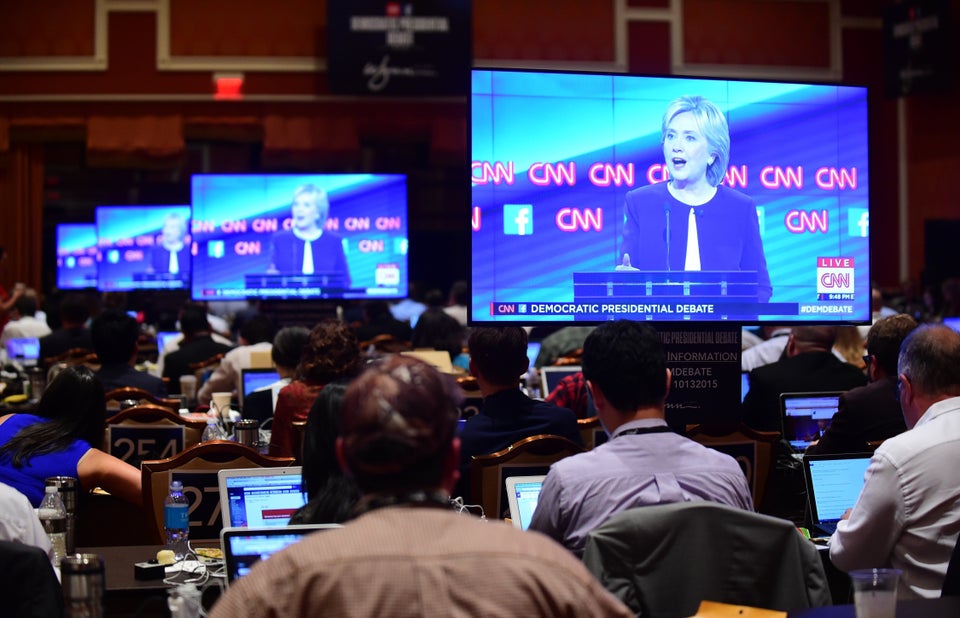 Democratic Debate 2016