Hillary Clinton wants the Supreme Court to rule in favor of same-sex marriage, her campaign revealed on Wednesday.
"Hillary Clinton supports marriage equality and hopes the Supreme Court will come down on the side of same-sex couples being guaranteed that constitutional right," a Hillary for America spokesperson told the Washington Blade.
She first came out in favor of same-sex marriage in 2013, but she told NPR in June that she thought states should be able to decide whether or not to legalize it -- leaving many supporters wondering whether she backed marriage equality nationally.
"For me, marriage had always been a matter left to the states," she said. "And in many of the conversations that I and my colleagues and supporters had, I fully endorse the efforts by activists who work state by state, and in fact that is what is working."
The Supreme Court is expected to rule on same-sex marriage in June.
Before You Go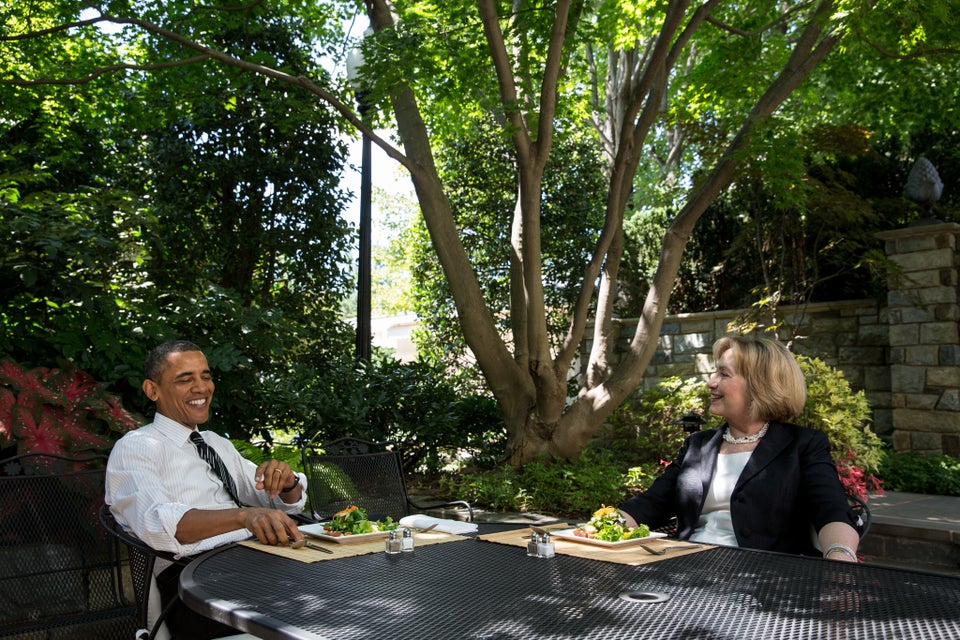 Hillary Clinton & Barack Obama
Popular in the Community