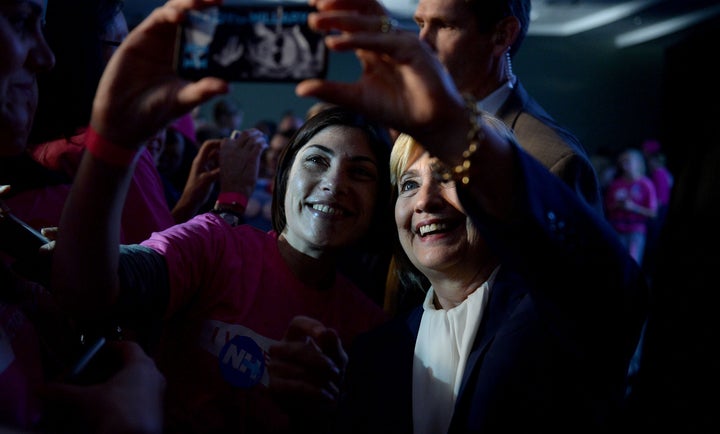 Hillary Clinton is embracing the "gender card." 
Clinton reaffirmed her commitment to women's health care and meaningful abortion access. "I believe we need to protect access to safe and legal abortion  --  not just in principle, but in practice," she said. "Any right that requires you to take extraordinary measures to access it is no right at all." 
Clinton also poked fun at the GOP claim that she "plays the gender card," which both Donald Trump (though he called it "the woman card") and Carly Fiorina made in recent months.
Now, when I talk like this  --  and I do often  --  Republicans say I'm playing the gender card. Well, if fighting for equal pay, paid leave, and Planned Parenthood is playing the gender card -- deal me in.
PHOTO GALLERY
Awesome Photos Of Hillary Clinton
Calling all HuffPost superfans!
Sign up for membership to become a founding member and help shape HuffPost's next chapter