Since leaving office in 2008, one of George W. Bush's strongest hobbies has been painting. Even former First Lady and Secretary of State Hillary Clinton appears to be impressed with his work.
Clinton can be seen smiling right next to Bush. National Security Adviser Susan Rice had a look of pleasant surprise, while Attorney General Eric Holder also looked to be enthralled with Bush's work.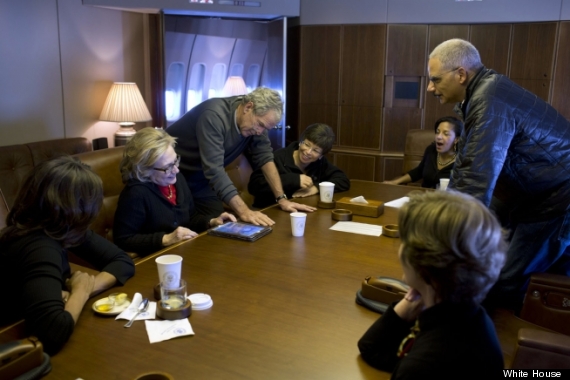 Aboard Air Force One, former President Bush shows photos of his paintings to, from left, First Lady Michelle Obama, former Secretary of State Hillary Clinton, Valerie Jarrett, National Security Advisor Susan E. Rice, Attorney General Eric Holder and former First Lady Laura Bush, Dec. 9, 2013. (Official White House Photo by Pete Souza)

Back in April, Bush told ABC News that painting changed his life, adding that it gives him an opportunity to "create."
"People are surprised," Bush said. "Of course, some people are surprised I can even read."
Before You Go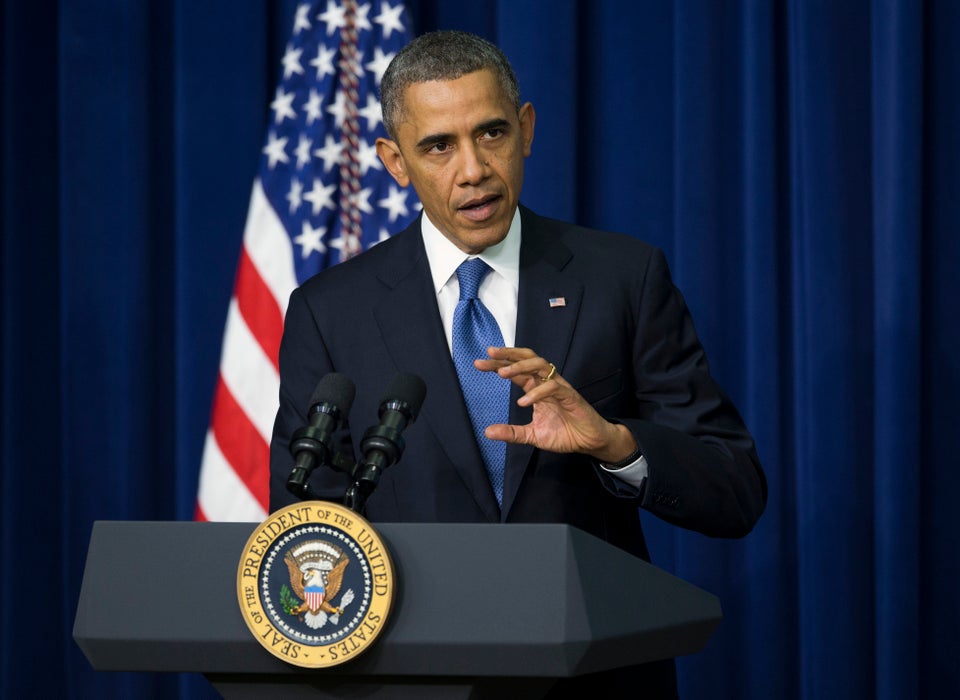 Politicians React To Mandela's Death
Popular in the Community