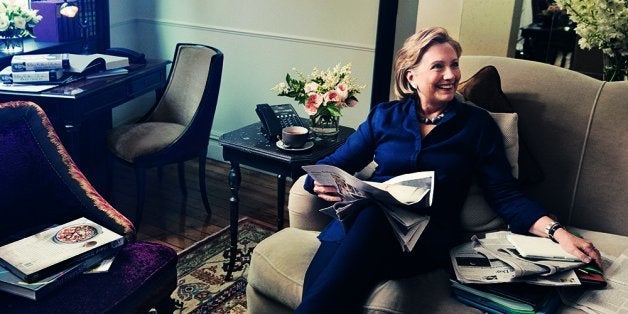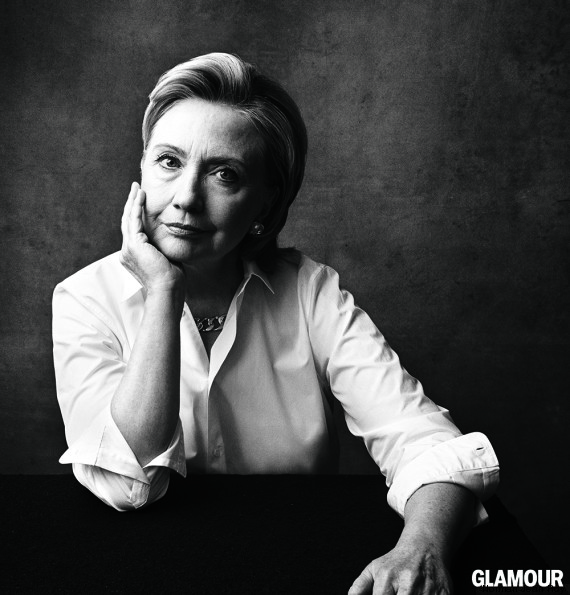 When it comes to sexists, the former secretary of state has generally maintained a policy of disengagement. Leive asked Clinton how she's managed to smile through the often malicious gender-based criticism she's received, especially during a time as tense as her 2008 presidential run. Clinton shared her "guidelines" for dealing with sexist bullsh*t.
I have generally not responded if it's about me. And I have responded if it's about somebody else, because if women in general are being degraded, are being dismissed, then I can respond in a way that demonstrates I'm not taking it personally but I'm really serious about rejecting that kind of behavior. Now, sometimes when it is about me…you have to not just remain silent but try to figure out a proper response -- again, though, not going to the place of anger and feeling sorry for yourself, because that kind of plays into the hands of the sexists.
After nearly four decades in the public eye, Clinton is no stranger to the media's fixation on women's physical appearance. From her hair accessories to her pantsuit collection to her makeup application (or lack thereof), few of Clinton's sartorial choices go without public comment -- something male politicians rarely have to deal with. In discussing this double-standard with Leive, Clinton said:
[I] think that for many women in the public eye, it just seems that the burden is so heavy. We're doing a job that is not a celebrity job or an entertainment or fashion job.… In a professional setting, treat us as professionals.… [And] it takes a lot of time. I've often laughed with my male colleagues, like, 'What did you do? You took a shower, you combed your hair, you put your clothes on. I couldn't do that.
Another thing Clinton says men aren't concerned with? Perfection. "You don't have to be perfect. Most men never think like that," she told Leive. "They're just trying to figure out what's the opening and how they can seize it. They're not thinking about, Oh my gosh, I'm not perfect, my hair's not perfect today, I wore the wrong shoes. No."
If probably the most accomplished woman in the world isn't terribly concerned with being perfect, it might be safe to say that none of us should be.
Read Hillary Clinton's full interview with Glamour here.
Before You Go
Jill Abramson: You're more resilient than you realize.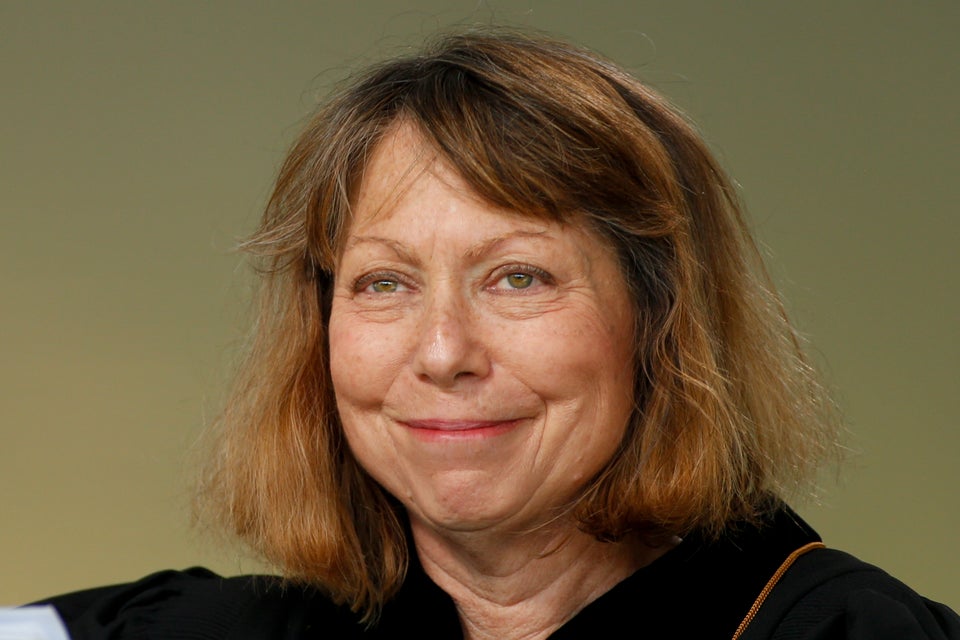 Chris Keane via Getty Images
Cecile Richards: Risks make the best opportunities -- so take them often.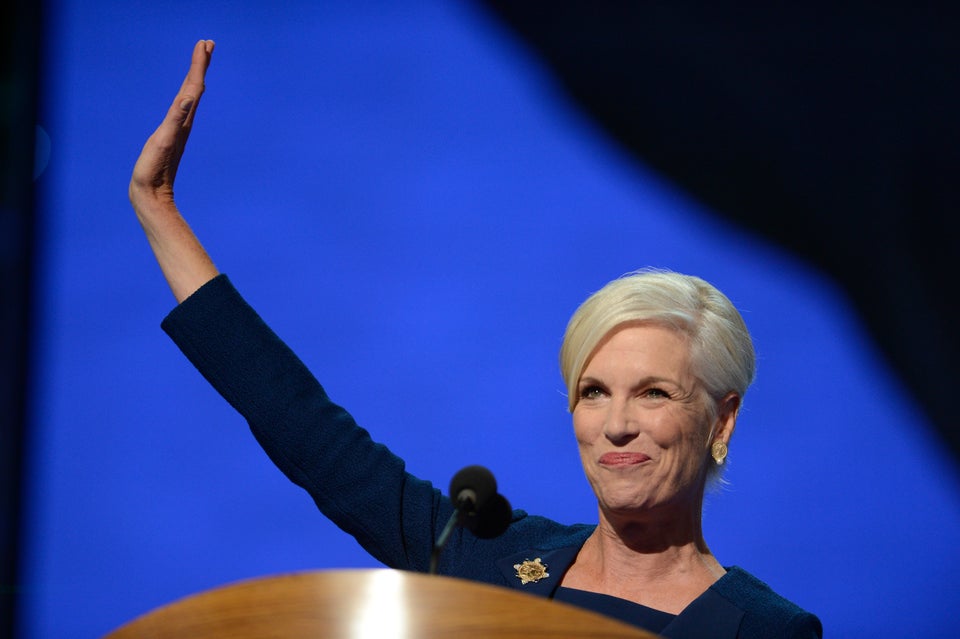 The Washington Post via Getty Images
Katie Couric: You can't be criticized for hard work.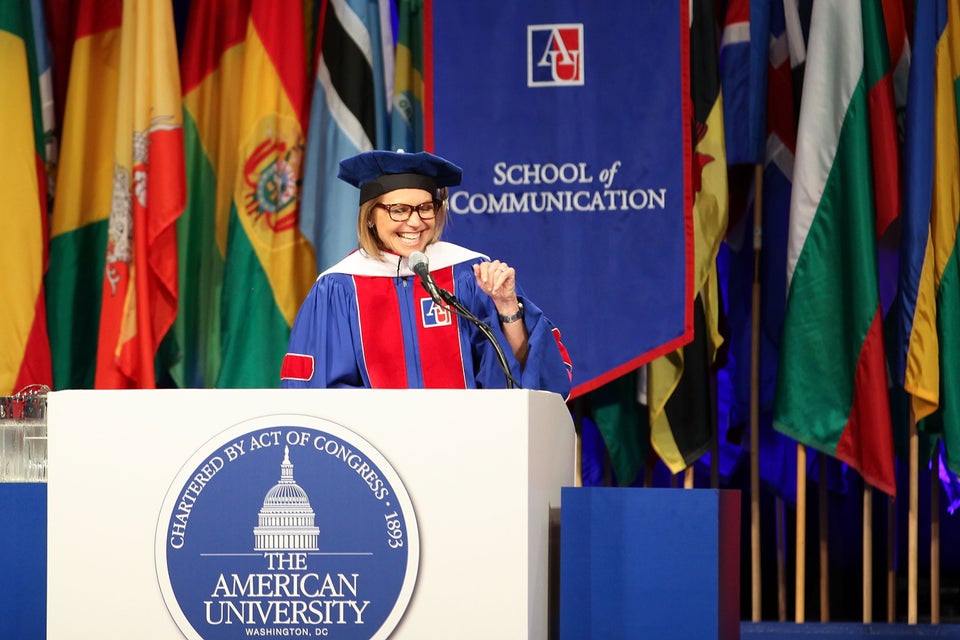 Leah Puttkammer via Getty Images
Sandra Bullock: It's the joy that stays with you.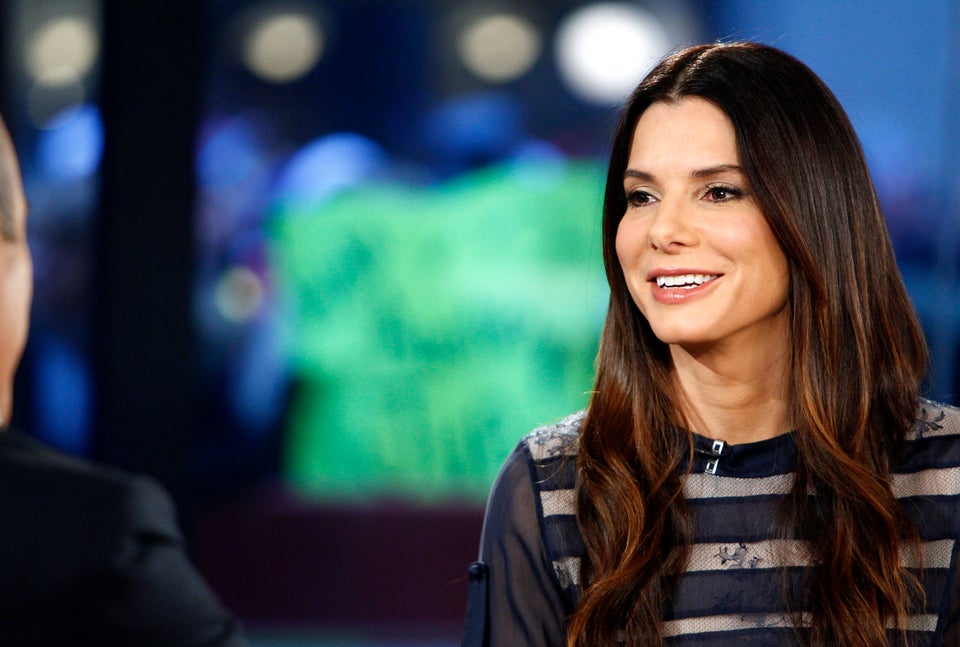 NBC NewsWire via Getty Images
Jennifer Lee, director of "Frozen": Ban self-doubt.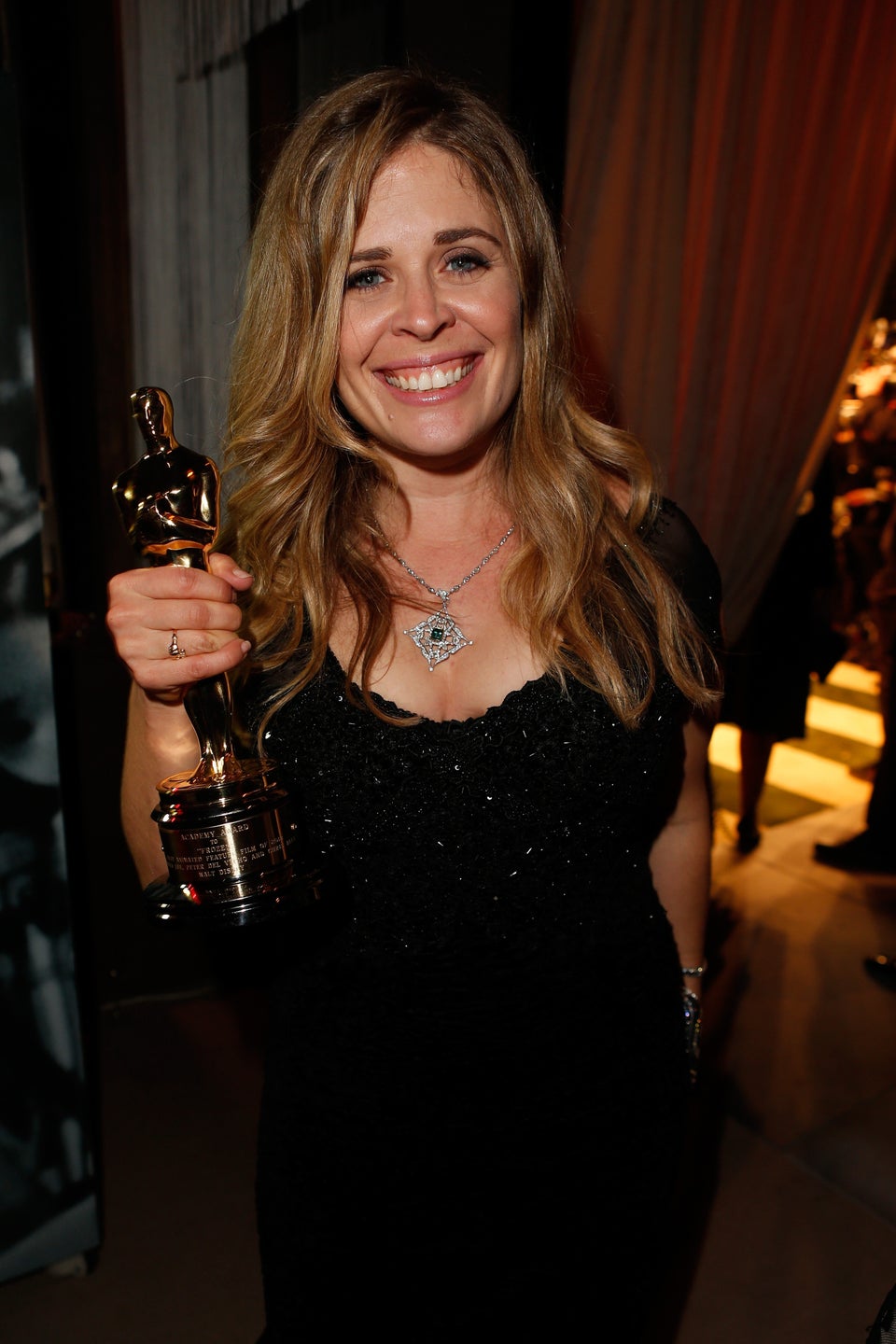 Jeff Vespa/VF14 via Getty Images
Billie Jean King: It's our time.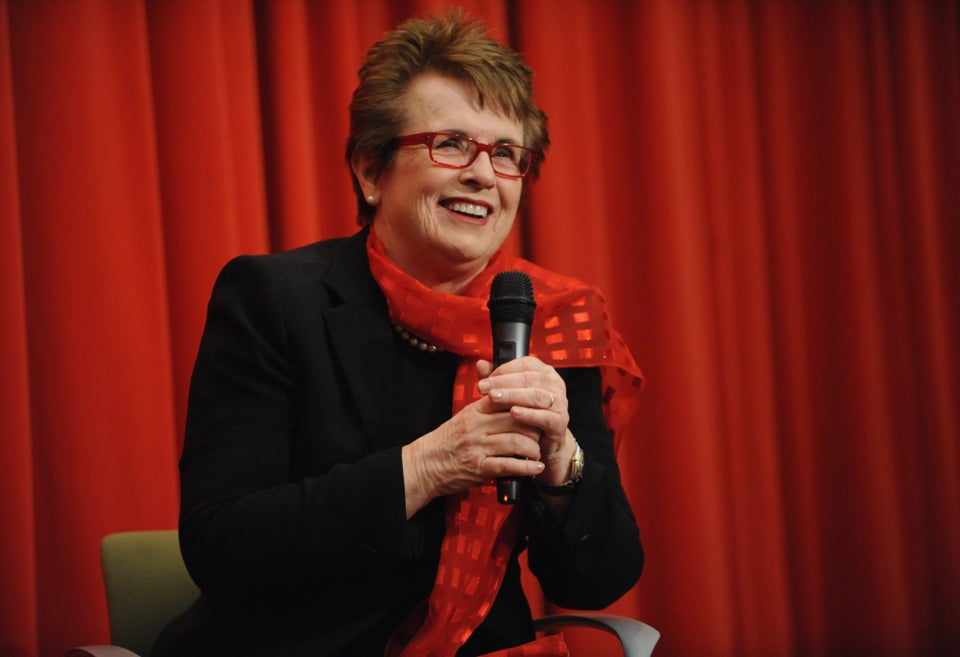 Brad Barket via Getty Images
Michelle Obama: Always be happy; never be satisfied.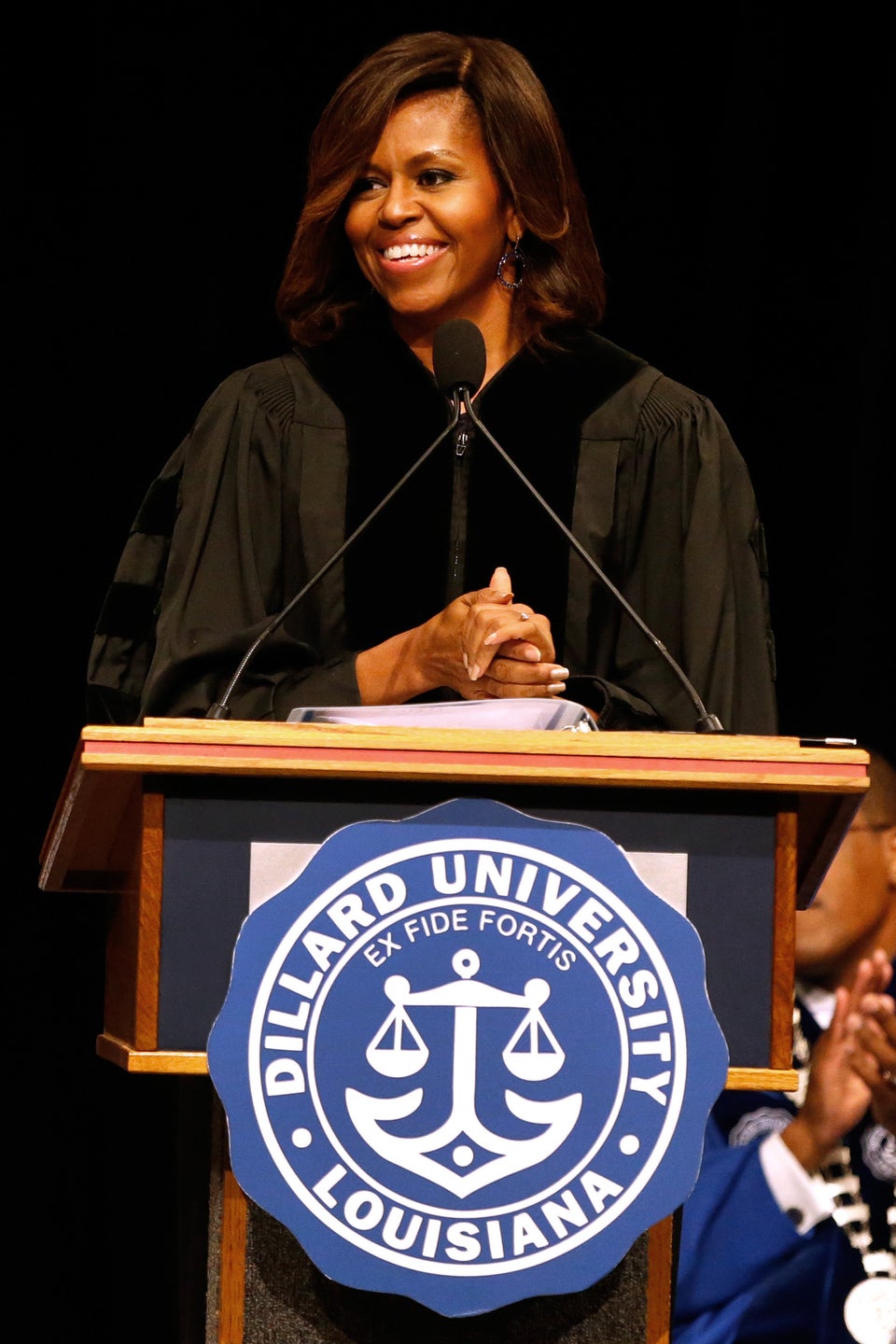 Zadie Smith: Stay open -- exclusivity is overrated.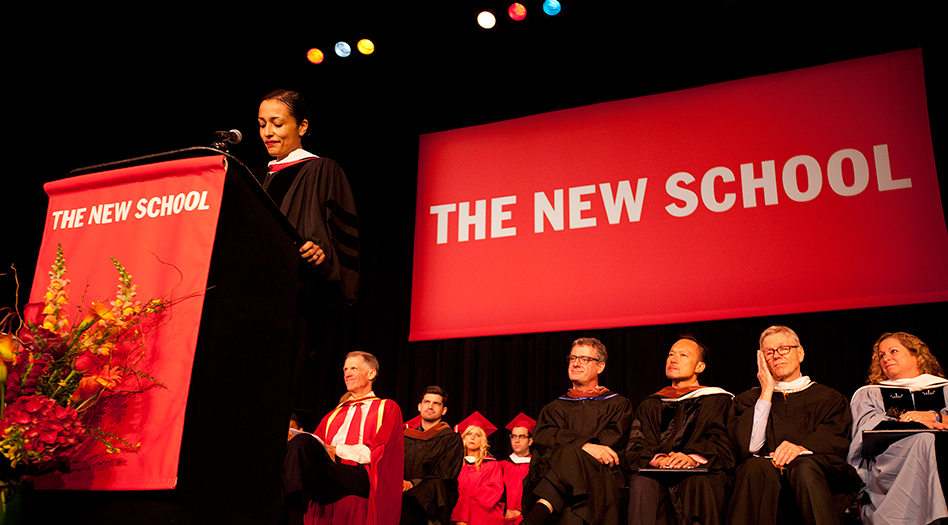 Nancy Pelosi: Know your power.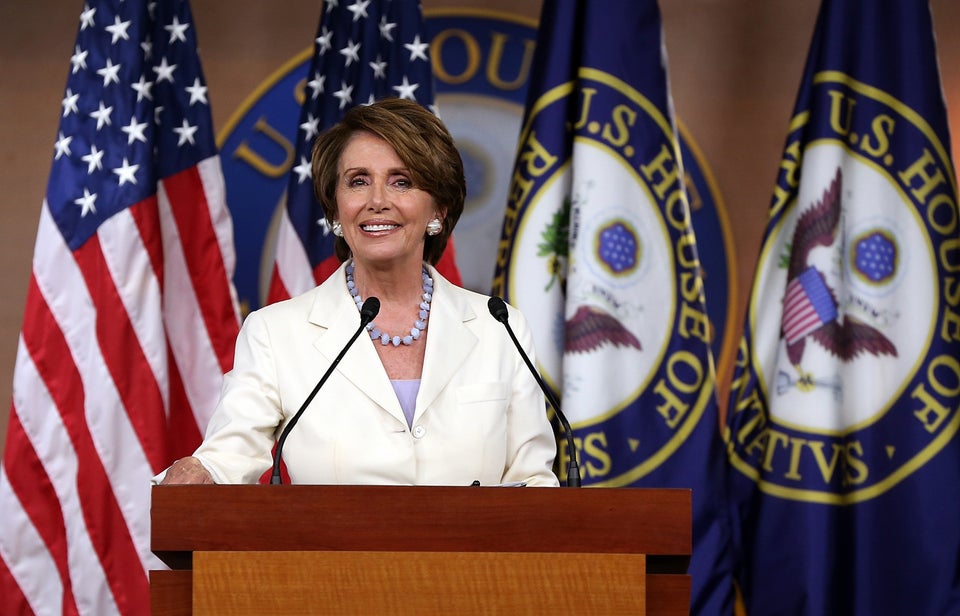 Win McNamee via Getty Images
Anne-Marie Slaughter: Stand up for your right to balance.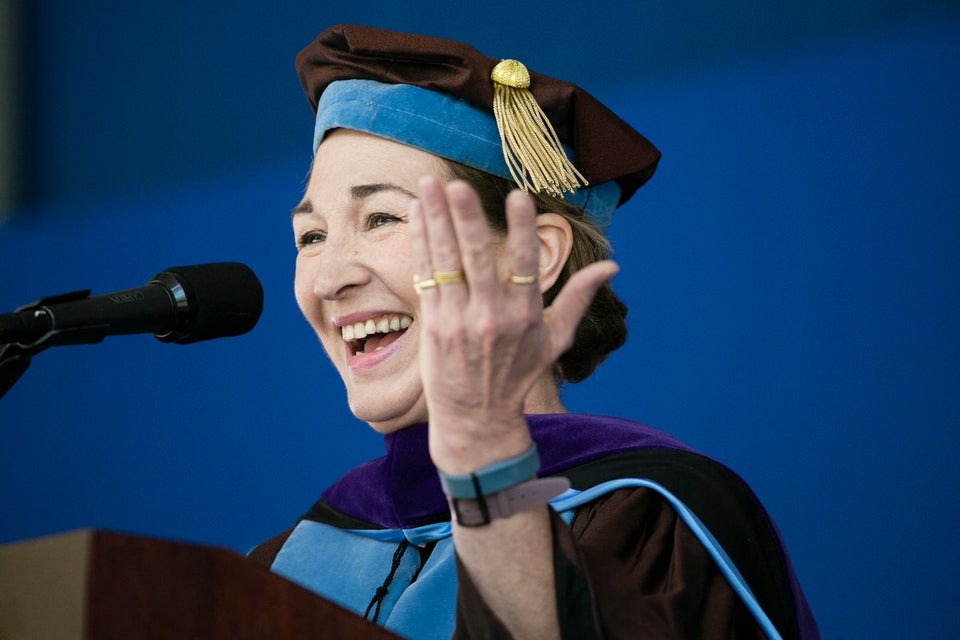 Alonso Nichols/Tufts University
Madeleine Albright: Shine bright like a diamond.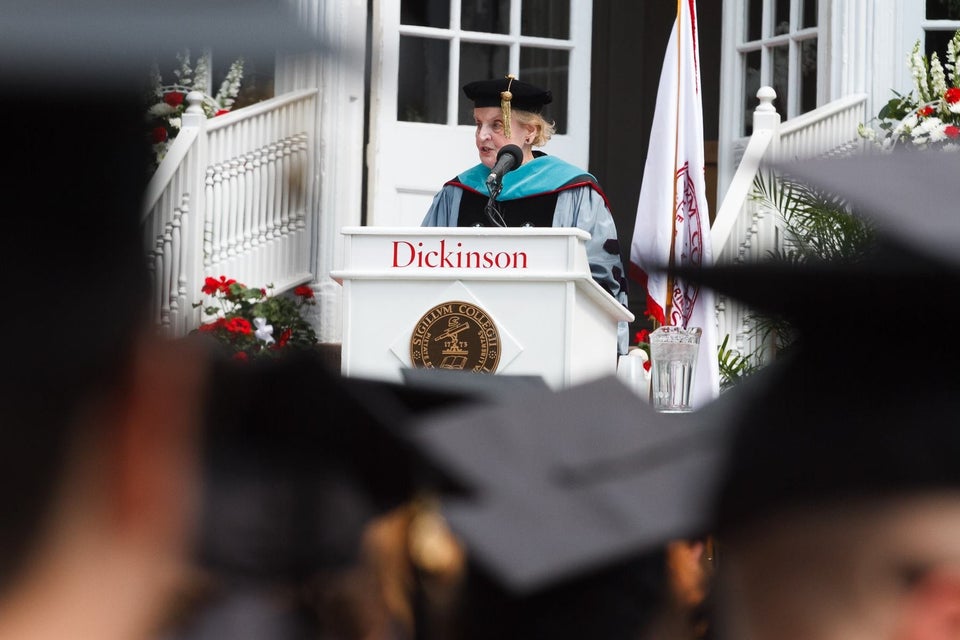 Valerie Jarrett: You have the power to reflect your values in your world.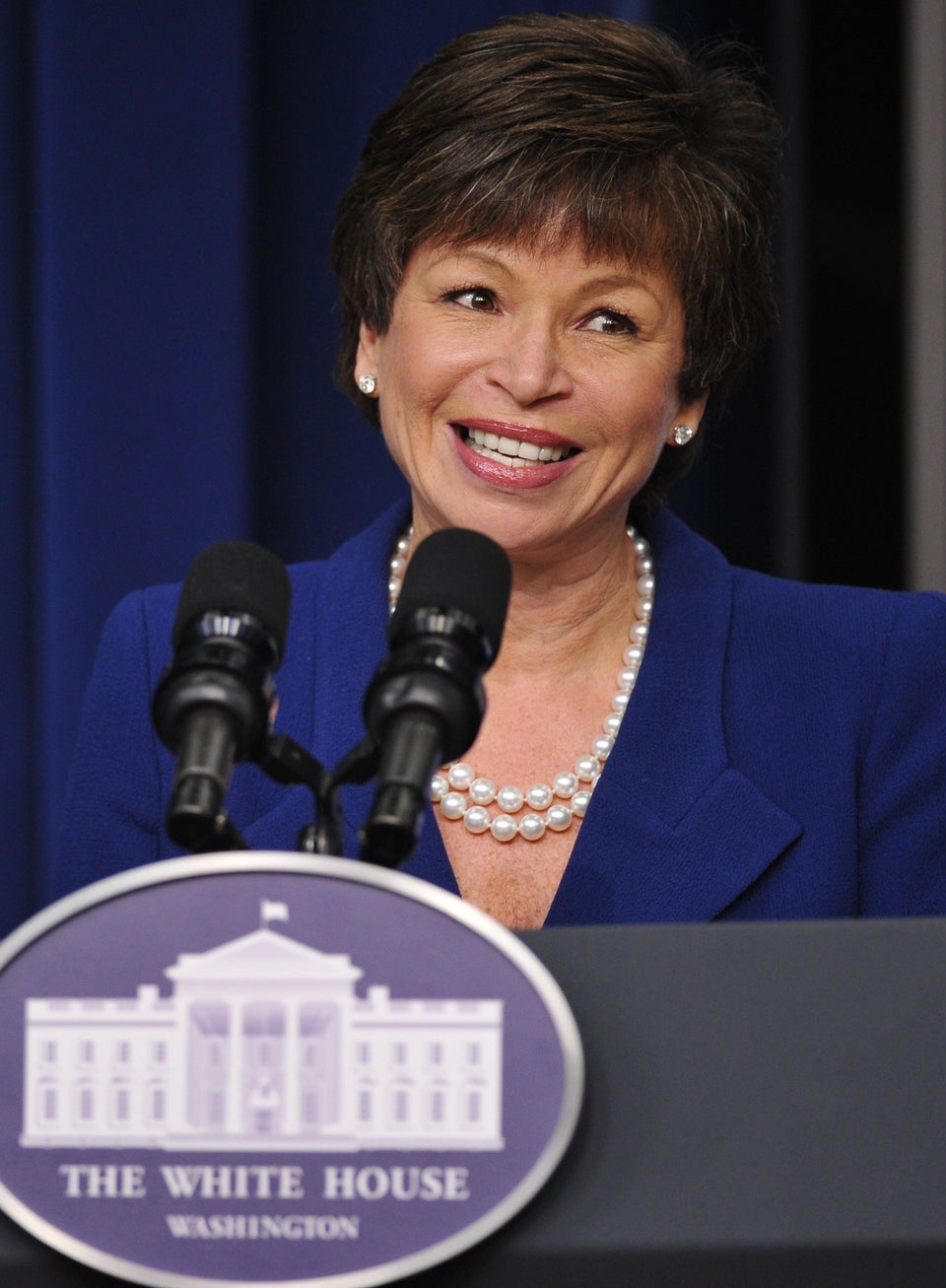 MANDEL NGAN via Getty Images
Susan Wojcicki, YouTube CEO: The "right" choice doesn't always exist.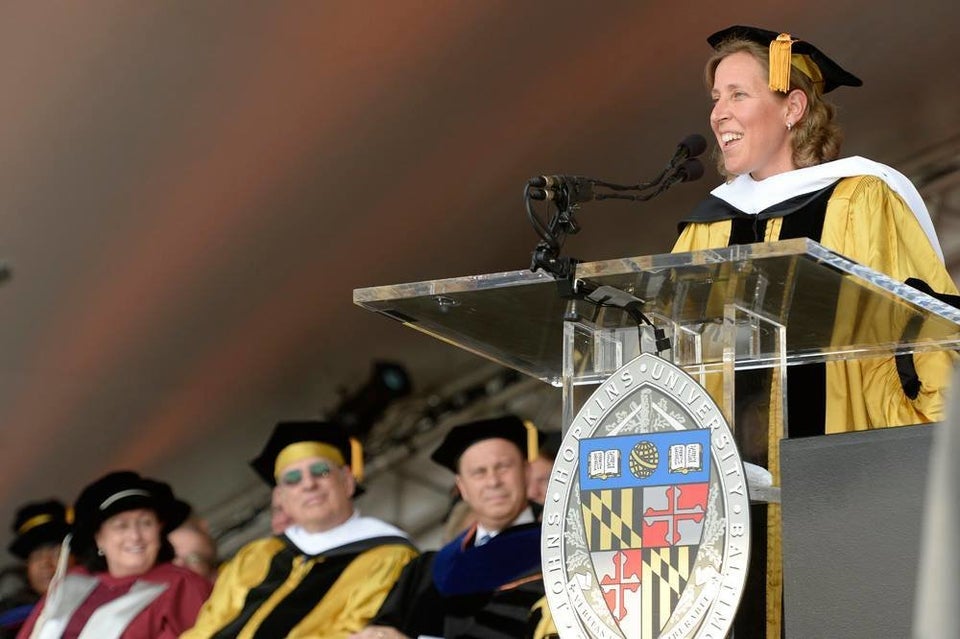 Facebook/Johns Hopkins University
Popular in the Community