On Sunday, Hillary Clinton was on a plane heading to Los Cabos, Mexico for the 2012 G20 Summit. After the plane landed, Clinton took a moment to compose herself, smile ... and flip her hair. When we saw this photo, all we could think was: Willow Smith.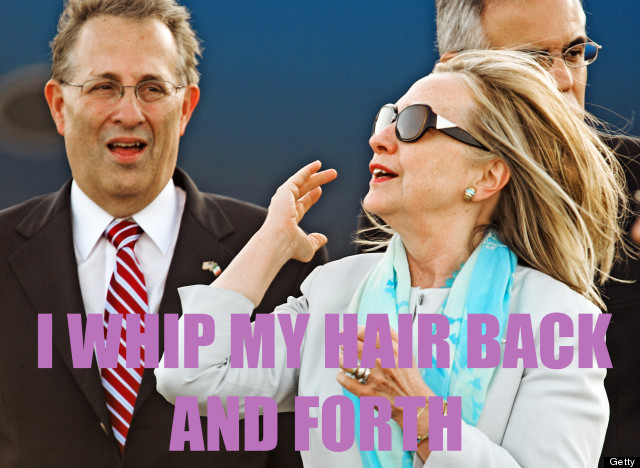 Hillz, a.k.a. Madam Secretary, has outdone herself this year in terms of taking awesome -- and meme-inducing -- photos. After an old photograph of Clinton texting in sunglasses went viral on Twitter in April, Stacey Lambe created an equally viral Tumblr account. "Texts From Hillary" spliced Hillary images with photographs of other famous individuals, including Obama, Biden and Meryl Streep.
"I feel so relieved to be at the stage I'm at in my life right now. Because you know if I want to wear my glasses I'm wearing my glasses. If I want to wear my hair back I'm pulling my hair back. You know at some point it's just not something that deserves a lot of time and attention. And if others want to worry about it, I let them do the worrying for a change."
You tell 'em, Hillz. In the spirit of her hair-flipping, sunglass-wearing badass persona, we've rounded up some great images of the Secretary of State for your viewing pleasure.
LOOK: More Awesome Photos Of Hillary Clinton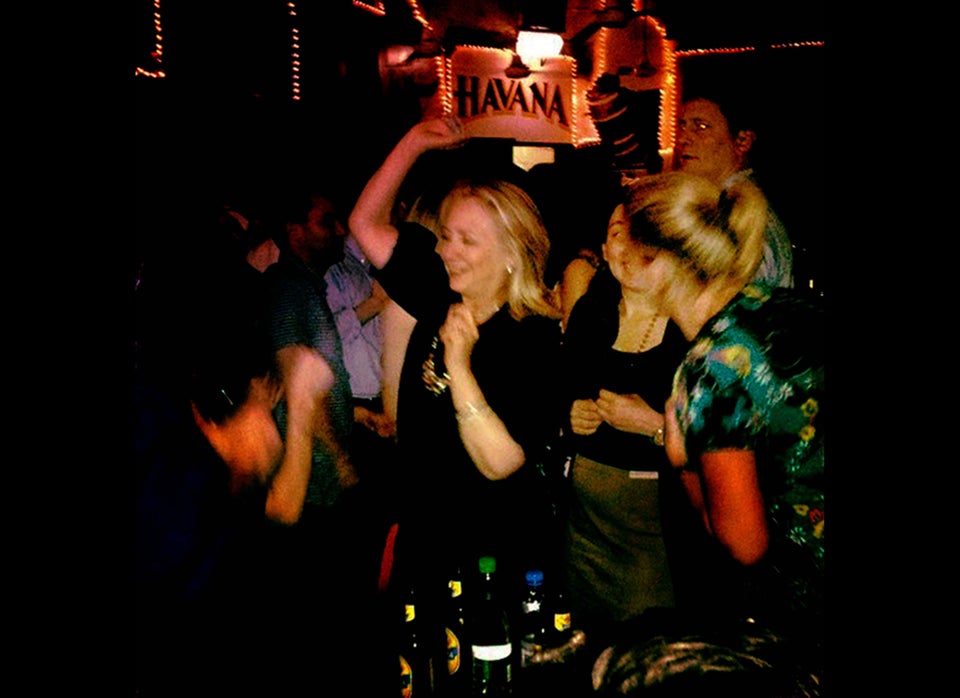 Awesome Photos Of Hillary Clinton
Related
Popular in the Community