WASHINGTON -- Democratic presidential candidate Hillary Clinton called out some of the 2016 Republican contenders for their reproductive health views and policies in a particularly stark fashion Thursday, as she compared them to "terrorist groups."
At a campaign event in Cleveland, Clinton criticized former Florida Gov. Jeb Bush, Florida Sen. Marco Rubio and Ohio Gov. John Kasich. She pointed out that Rubio said he wouldn't support exceptions to an abortion ban for victims of rape and incest, that Bush said Planned Parenthood should be defunded and that Kasich banned state funds from going toward rape crisis centers because they sometimes refer women to abortion clinics.
"Now extreme views on women, we expect that from some of the terrorist groups, we expect that from people who don't want to live in the modern world, but it's a little hard to take coming from Republicans who want to be the president of the United States," she said. "Yet they espouse out-of-date, out-of-touch policies. They are dead wrong for 21st-century America. We are going forward; we are not going back."
She added that she would like Republicans to recognize "the mom who caught her breast cancer early because she was able to get a screening for cancer or the teenager who didn't get pregnant because she has access to contraception."
Republicans immediately seized on Clinton's remarks, suggesting that they were inappropriate.
"For Hillary Clinton to equate her political opponents to terrorists is a new low for her flailing campaign. She should apologize immediately for her inflammatory rhetoric," Republican National Committee Press Secretary Allison Moore said in a statement.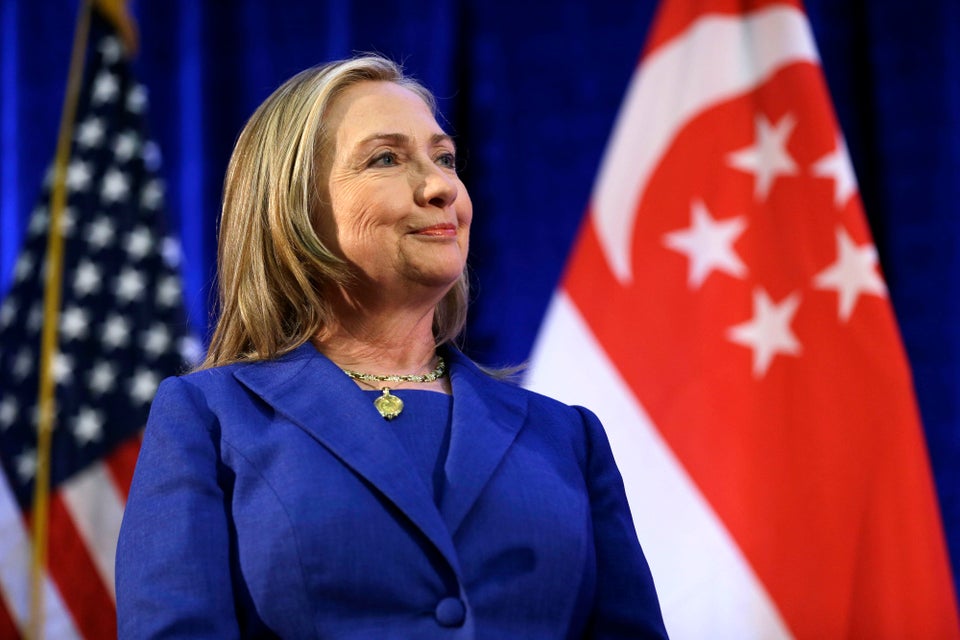 Hillary Clinton
Support HuffPost
The Stakes Have Never Been Higher
Popular in the Community