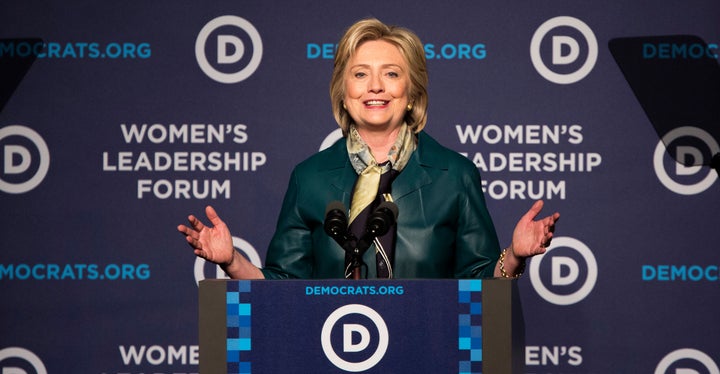 On Friday, one day after enduring a grueling, hostile, 11-hour hearing on Benghazi that failed to turn up any new revelations on the terrorist attack, Clinton took a victory lap at the Democratic National Committee's Women's Leadership Forum in Washington, D.C., seamlessly pivoting back onto the campaign trail.
Clinton used the stage to fire a shot at rival Bernie Sanders (I-Vt.), whom she sees as vulnerable on gun control.
"I've been told to stop shouting about gun violence," Clinton told the audience. "Well I'm not shouting. It's just when women talk, people think we're shouting."
The line was a clear reference to Sanders, who told her in the first Democratic debate that "all the shouting in the world" was unlikely to pass gun control legislation.
"What we need, Chris, as a nation, is to get beyond the shouting. ... Some people want to ban every gun in America and some people believe in nothing at all. I think the vast majority of the American people, as the president indicated, including gun owners -- and I know that's true here in Vermont -- want sensible gun control legislation and they also believe that we should have more access to mental health facilities and counselors than we presently do."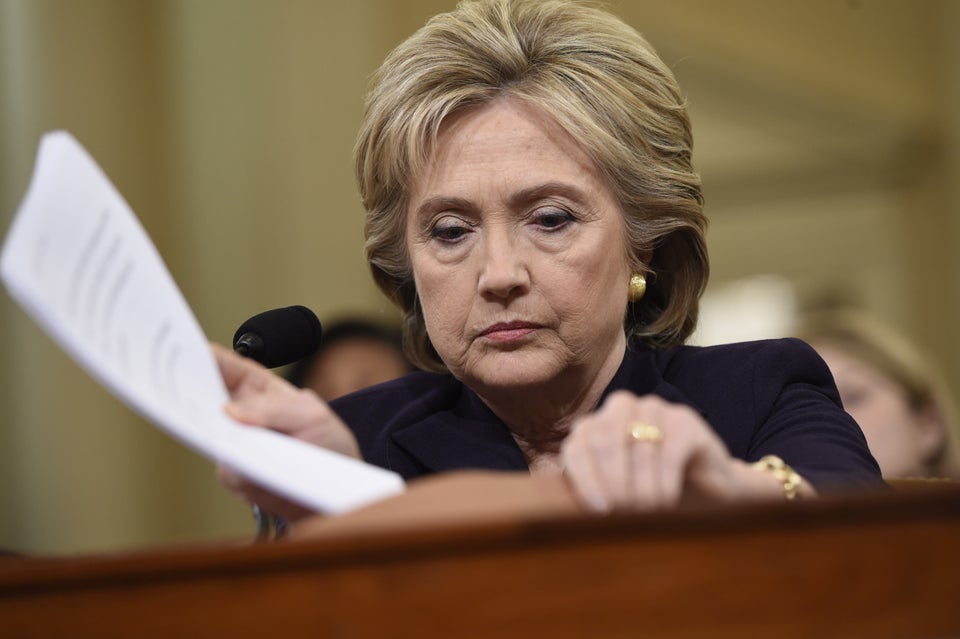 Here Are Hillary Clinton's Many Facial Expressions During Her Benghazi Committee Testimony
Popular in the Community