It looks like Hillary Clinton is going through some sort of hair overhaul -- The secretary of state first gave up bouncy blowouts, then she amped up her scrunchie game and now it seems like she's made her final declaration to the world that she deserves to be counted among the chicly coiffed: she wore her hair in a chignon.
While delivering a keynote address in Washington, D.C., yesterday, Hillary decided to sweep her hair back into a refined updo. We've already unanimously decided that this is definitely a style step-up for the secretary of state. The teased hairstyle even ventures into beehive territory. Plus, we're really digging her latest orange-red lipstick choice.
But, don't get us wrong, we definitely don't want to see an end to the scrunchies. Hillary's hair has garnered her plenty of attention up until now, so we say: If it ain't broke, don't fix it.
What do you think of Hillary's latest hairstyle? Check out the photo and tell us what you think.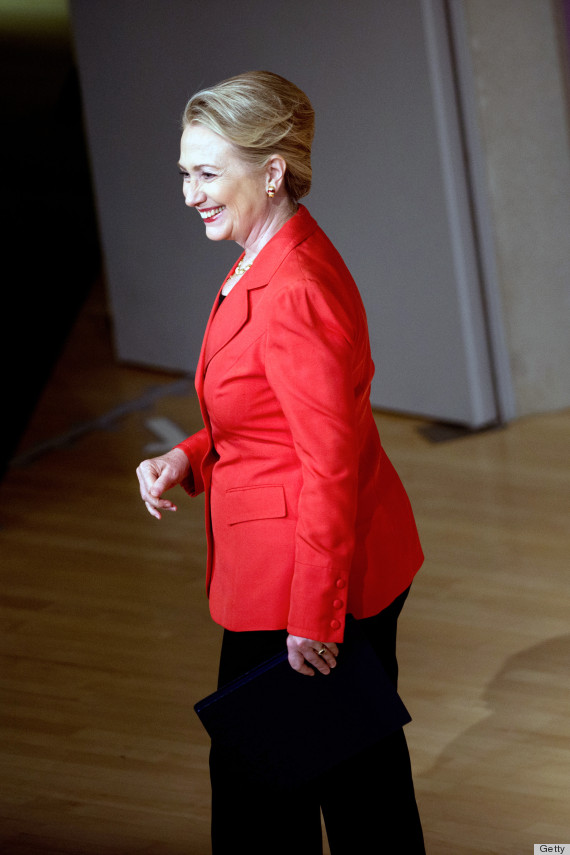 See Hillary Clinton's hairstyles throughout the years!