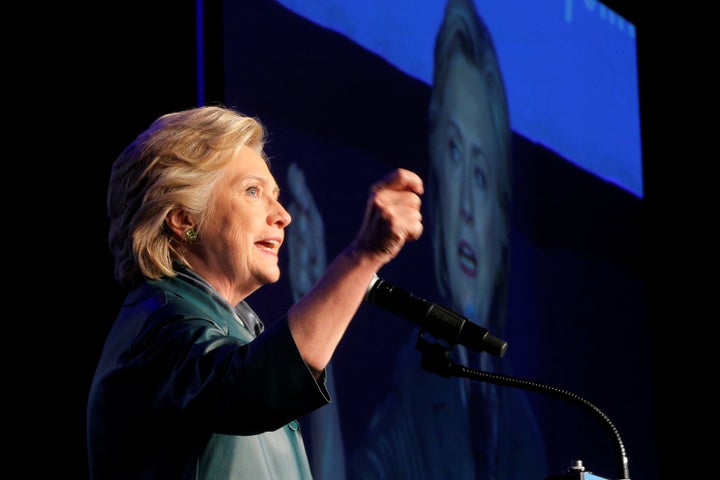 Fifty-two percent of registered voters now say that the Democratic presidential nominee is physically strong enough, up 7 points from a poll taken just before the first presidential debate. Sixty-five percent say that her Republican rival Donald Trump is healthy enough, little changed from previous surveys.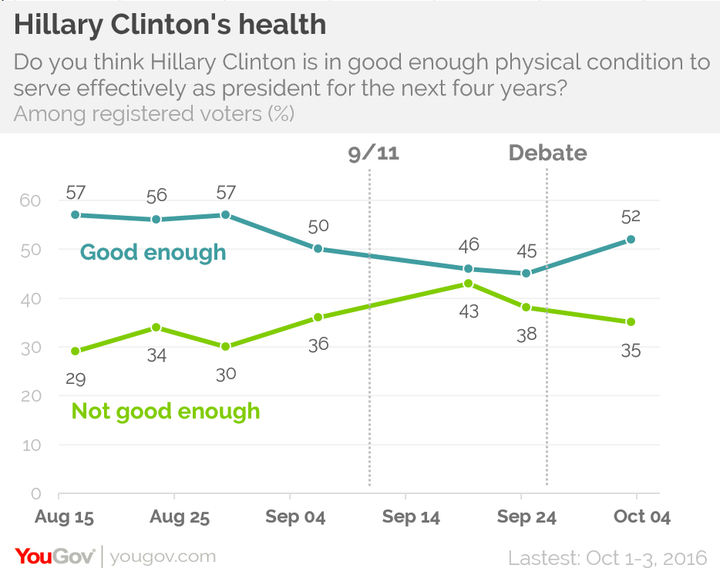 Opinions of the former secretary of state's health remained stable throughout the summer months of the campaign. Attempts by some Trump surrogates and supporters to raise questions about her fitness resonated, for the most part, only among voters already disinclined to support her.
Her campaign later announced that she had pneumonia. They also released more detailed medical information, along with a statement from her physician asserting that the nominee was "healthy and fit to serve as President of the United States."
The first presidential debate didn't directly touch on the incident. But Trump used the event to argue that she "doesn't have the stamina" to be president.
"Well, as soon as he travels to 112 countries and negotiates a peace deal, a cease-fire, a release of dissidents, an opening of new opportunities in nations around the world, or even spends 11 hours testifying in front of a congressional committee, he can talk to me about stamina," Clinton shot back, citing her experience as secretary of state.
Voters say by a 14-point margin, 50 percent to 36 percent, that Clinton has the stamina to be president, according to the Economist/YouGov poll. Fifty-five percent believe that Trump does, while 33 percent say he does not.
The Economist/YouGov poll consisted of 1,000 completed interviews conducted Oct. 1-3 among U.S. adults, using a sample selected from YouGov's opt-in online panel to match the demographics and other characteristics of the adult U.S. population.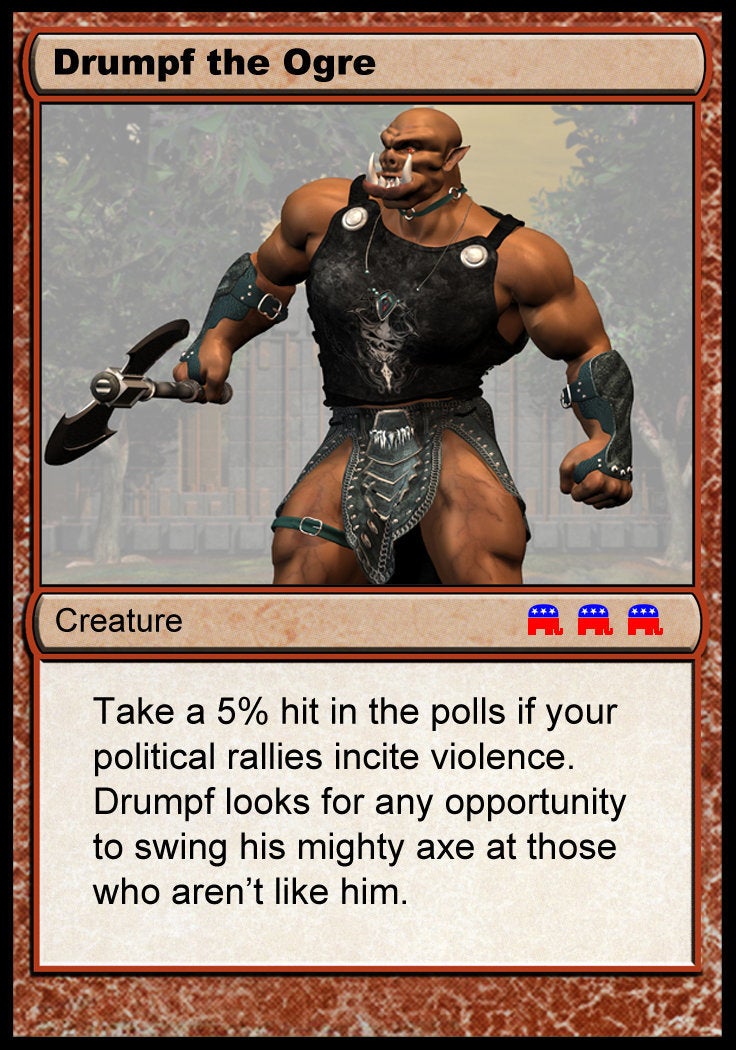 With These Cards, Hillary Clinton Won't Need The 'Woman Card' Against Trump
Popular in the Community